With age, a receding hairline is normal. For men, this typically begins from the age of 17  to 29. No man likes to see their hair thinning or falling out, especially if you are one of those who take pride in how your hair looks. Majority of male pattern baldness is because of genetics or sensitivity to DHT: The hormone behind hair loss. Additionally, lifestyle changes, tension, stress, and poor diet further speeds up this process.
While there are some people who prefer shaving the hair off and go bald, there are those who would leave no stone unturned to slow down this process. While there are over the counter products and other treatments available in the market to cope up with it, they need time to show results. Meanwhile, we suggest a change to your hairstyle as a way to camouflage receding hairline. Since different face cuts require different hairstyles, we have listed five easy hairstyles that can help you hide your receding hairline:
The Unicorn Quiff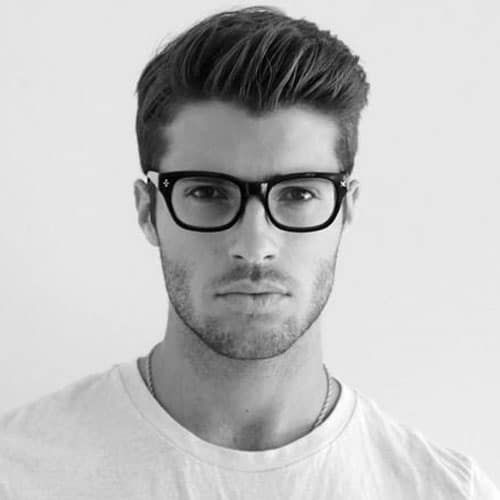 This is one of the most successful hairstyles for men with receding hairlines. It's originated from the hipster trend, which includes a variety of classic or older hairstyles. Called the unicorn quiff, it's very easy to make and maintain. All you have to do is pull your hair and bangs to the front which will automatically cover the receding hairline.
Taper Fade
Another elegant, classy, and stylish look, the taper fade hairstyle looks great on men with receding hairlines. A person can get it customized according to their wish as there are a lot of different fades to chose from. For instance, men who are balding, a high or skin fade, would work really well as it will blend directly with the hairline.
Slick Back Man's Hairstyle
This is one of the easiest hairstyles for men. It's classy, modern and great for camouflaging receding hairline early in the days. Not only is it great to look at, but it is also comfortable to carry and easy to maintain on a regular basis.
Faux Hawk Haircut
Those wanting to stay up to date with the latest hairstyles, try going for a faux hawk haircut. Although it won't hide your receding hairline, it will make it appear in a manner that you will want to hold up your head high. It's a perfect hairstyle for those who are comfortable with their maturing hairline but still like to keep things classy.
Crew Cut
It is a relatively simple hairstyle where the top of the head is trimmed short and everything else around it is made even shorter. The crew cut goes with any face cut, and hence, is extremely popular. It's easy to maintain, looks great, makes your face seem mature, and exudes confidence by the wearer.
A receding hairline can make even the best of overwhelmed. Getting haircuts that can cover up the receding hairline is one way to deal with it.
However, you should also consider consulting a trichologist as early as possible to prevent it from advancing to later stages.
You can visit our website –www.manmatter.com and can order the Hairfall Control Essentials Pack to prevent hair loss and provide better care and nourishment to your hair.
Furthermore, If required we will provide you with a free doctor consultation which will help you understand your hair needs better.