Treating Dandruff with Home remedies
Dandruff is a problem all of us must occasionally deal with. It can be quite a task to find the right solution for this issue, and going on a search for dandruff-fighting products can be a painful process. "How to fight dandruff?" Is a question doing the rounds on the internet. The internet is filled with ads of chemicals and strong dandruff fighting shampoos to put an end to flaking.
However, we urge you to consider some of the home treatments listed below for an easier lifestyle. Home remedies are easier to find and are a healthier and safer method of removing dandruff from your hair.
Natural remedies for dandruff
"How to fight Dandruff?" Here's a list of all ingredients at home to help you fight dandruff. An important point to keep in mind while choosing remedies for dandruff is the scalp skin type- not all home remedies suit all skin types.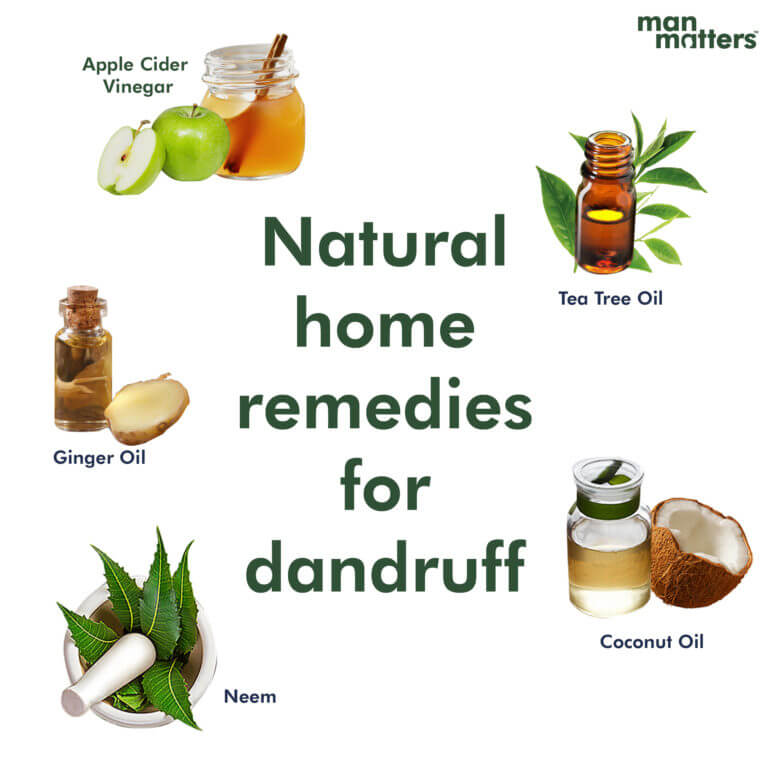 TREAT DANDRUFF
What home remedy works best on your Dandruff type?
FIND OUT

 Lemon Juice
Lemons are thought to have originated in Assam and other Southeast Asian regions. Lemons are sometimes described to be a hybrid between a sour orange and a citron. Citrus fruits like lemons are high in vitamin C, which  helps protect cells from damage. Lemon juice has thus been used for its health benefits for around hundreds of years. 
Lemon juice is a great combatant for dandruff as it contains Vitamin C, citric acid, flavonoid, and iron – nutrients that are vital for healthy and dandruff-free hair. Citric acid balances the pH level of the scalp, and even strengthens the hair follicles. The Vitamin C present in lemons has antioxidant properties that allow collagen production to help repair damaged skin cells. It is also very easy to make lemon juice, so it is definitely worth giving lemon juice a shot.
Curd (Yoghurt)
In ancient Indian records, the combination of curd and honey is called "the food of the gods". Similarly, in Persian tradition, it is stated that "Abraham owed his fecundity and longevity to the regular ingestion of yogurt". Curd has historically been considered to greatly benefit one's health and wellness. 
Curd, or Dahi, is a traditional yogurt or fermented milk product, originating from the Indian subcontinent. It is sometimes referred to as "homemade yoghurt" in the Western world.
Curd has anti-inflammatory properties and anti-bacterial properties that makes it a natural anti-dandruff product. There are many different methods in which you can apply curd to your hair, including combining it with other substances such as lemon juice or aloe vera. It is also easy to find at a local grocery store, making it an accessible option of treatment.
 Aloe Vera
Aloe vera is historically one of the oldest mentioned plants for its medicinal properties and health benefits.  The Ancient Chinese and Egyptians used aloe vera to treat burns and reduce fever. Cleopatra allegedly used aloe vera in her daily skin treatments. Aloe vera is medicinally beneficial as it can reduce destructive toxins, increase absorption of nutrients, and even assist antioxidant support. Aloe vera has achieved great commercial and medicinal success in both the ancient and modern world.
Aloe vera is efficient for treating dandruff. It has anti-itching properties that relieve scalp irritation, and its anti-fungal properties can reduce the flakes on your scalp. It also contains enzymes that help reduce burning or inflammation. Aloe vera gel can be applied alone or with combinations of other solutions such as lemon juice or coconut oil to fight dandruff.
Coconut oil 
"Is coconut oil good for dandruff?" Coconuts were first cultivated in India along the Malabar Coast. The history of coconut oil is as old as 4000 years; humans have been using coconut oil for many thousands of years for its health and nutritional value. Indian Ayurvedic medicine dated from 1500BC has documented the use of coconut oil in areas concerning the mind, body and spirit. The unique combination of fatty acids in coconut oil has benefits such as assisting in loss of excess fat, maintaining heart health, and brain function.
Coconut Oil is packed with vitamins and minerals that will help remove dandruff. It has both antifungal and antibacterial properties that will moisturize dry hair. We recommend that you use pure oil, as the purer the oil ( virgin coconut oil) is, the more effective the treatment will likely be. It can also treat eczema, which is sometimes caused by dandruff. Coconut oil or virgin coconut oil can be bought at your local health store.
Camphor
Camphor has been used in traditional medicine over centuries, especially in the form of a decongestant. Camphor helps control dandruff because of its antimicrobial properties. It also prevents microbial growth on the scalp.
Camphor can be used as a natural treatment and cure to dandruff. It can also help treat and reduce hair fall. Camphor increases the blood flow and acts as a counterirritant to an irritated and itchy scalp. It also has antibacterial and anti fungal properties, making it an effective means of removing dandruff and reducing your hair fall. It will also moisturize a dry scalp. Camphor can be combined with coconut oil or used on its own in order to treat dandruff.
Apple Cider Vinegar (ACV)
Apple cider vinegar is a vinegar made from fermented apple juice. It has been traditionally used for its health benefits, and it is generally easy to make and consume. It gives your hair extra shine and makes it feel smooth and silky, making it apt against dandruff.
Apple cider vinegar is another effective method of treatment, as it has acetic acid that helps in balancing the PH level of your scalp. It also helps in getting rid of all the product build-ups on your scalp. ACV rinse is easy to inculcate as a part of your hair care regime. Just add a tablespoon of ACV to water and rinse your hair with it after you've shampooed and conditioned your hair, and then observe the results.
Neem for Dandruff
"The free tree of India", neem has been used throughout history by humankind for its health and medicinal benefits. Neem can be used in the form of an oil, or you could chew the leaves instead. It is available at every local store, and can even be grown in your own backyard, making it a perfect method of home treatment.
Neem has anti-bacterial and anti-microbial properties that can help fight dandruff. Neem helps with numerous different skin ailments apart from dandruff. A neem paste mixed with some curd can provide your scalp with the much needed soothing effect and relief from dandruff.

Buy Natural, Mess free Dandruff Solutions Designed by experts.
SHOP HAIR

 Ginger Oil for Dandruff
The Indians and the Chinese allegedly produced ginger as a tonic root for over 5000 years, using it to treat an assortment of ailments. Ginger has a variety of strong therapeutic and preventive effects and has been used for thousands of years, making it a reliable and safe option for dandruff home treatment.
Ginger is one of the oldest and most tested remedies for dandruff. Ginger oil acts as a natural cleanser and helps to curb the itchiness on the scalp. As a cleanser, it keeps the fungal bacteria at bay and relieves you of dandruff. It is also an easily retrievable ingredient at any store near you, making it an accessible and convenient option.
Tea Tree Oil for Dandruff
Tea tree oil was first extracted in Australia.  The tea tree oil industry originated in the 1920s when an Australian named Arthur Penfold reported that tea tree oil had promise as a medicinal oil, as it exhibited antiseptic properties.
Tea tree oil (melaleuca oil) has both anti-inflammatory and anti-fungal properties that can help with dandruff. Its soothing properties provide some relief from the constant itching and the white flakes on the scalp. Add around 5 drops of tea tree oil to coconut oil or olive oil and massage into onto your scalp to expect results.
Baking Soda for Dandruff
Baking soda is believed to help clean the scalp and  get rid of dandruff flakes.
Using baking soda for dandruff  and hair has several benefits:
Baking soda is known to absorb the excess sebum produced by the scalp. It also helps wash off the grease and oil on the scalp that is the main culprit of dandruff.
Baking soda has antifungal properties. This helps get rird of bacteria that cause dandruff or the flaking by chewing on the oil of the scalp.
Using baking soda may also helps calm the scalp resulting in a decrease in oil production. This may be because it balances the pH of the scalp.
Multani Mitti for Dandruff
Multani Mitti is a popular household remedy to treat hair loss due to damage and unclean scalp. Multani mitti helps clearing your scalp off dirt, grime and excess oil with its many elements like Alumina, Silica and Iron. The presence of these ingredients make it a suitable remedy for hair and dandruff.
The mild scrubbing properties of this ingredient can remove the dead and dry skin, to pave the way for new hair growth. It also detoxifies your scalp cells to improve better absorption of nutrients and lower the chances of dandruff, eczema and other infections.
To use Multani Mitti for Dandruff just mix the mitti with water until you get a consistency suitable to be applied on the scalp. Apply this evenly and leave it on for about thirty minutes before washing it off.
Aspirin
Another remedy commonly found at home is the aspirin. Although, this isn't a natural remedy in the technical sense, but taking into account that is readily accessible at home- This could well be added to the list. Aspirin is known to have salicylic acid- an ingredient most commonly found in shampoos.
The readily available Aspirin can play a significant role in keeping Dandruff at bay. Crush  and powder two Aspirins into a fine powder and add it to your regular shampoo. 
Shampoo your hair with this mixture and rinse after two to three minutes.
Naturally available ayurvedic herbs and oils can also help control dandruff. Be sure to check out the list of Oils for Dandruff.
Listerine for Dandruff
Listerine, a mouthwash has now bein popularly used to treat dandruff and itchy scalp.It can help in killing the dandruff-causing fungi and improve scalp health.
It owes its effectiveness to the presence of four main components: menthol, thymol, eucalyptol, and methyl salicylate.
Thymol is a well-known antiseptic that can help reduce dandruff. Menthol has antimicrobial properties. It prevents flaking and helps in keeping the scalp clean.
Eucalyptol works well as an anti-dandruff agent.
Salicylic acid is often used in anti-dandruff shampoos, and it helps remove scalp scales/flakes .
The presence of these compounds helps Listerine exhibit antimicrobial and antifungal activities.
Olive Oil for Dandruff
Olive oil is extremely effective to help get rid of dandruff. Especially in the case of dry scalp. Olive oil is one of the best natural conditioners for hair. Unlike store-bought conditioners, that can clog and irritate your scalp, olive oil will help moisturize a dry scalp and will soothe flaking. You can use a hair mask of Olive Oil alone or a combination of olive oil and almond oil combined.
Garlic for Dandruff
Is Garlic Good for hair?
Garlic benefits for hair are famous. Garlic can be used to activate hair follicles and aid hair growth and help treat dandruff. Garlic helps with dandruff due to its antifungal properties.
How to use Garlic for hair? 
Garlic Juice: Garlic can be used for hair in the form of garlic juice. Apply the Garlic juice on the hair and leave it for about 30 mins post wish you may wash it off with a shampoo. This is an important step as garlic by itself has an extremely strong odour.
Garlic Powder Alternately, you may also add garlic powder to curd to make a thick hair mask which can be left on for an hour and then washed away.
You may alternately eat raw garlic pods to help cure dandruff.
Egg Yolk for Dandruff
Eggs for hair have been around for centuries. Eggs can help treat mild dandruff that is usually caused due to lack of moisture and scalp nourishment. Eggs have all the nutrients, proteins, fats that can help rejuvenate the scalp health helping you cure dandruff completely.
Are Eggs good for hair? Yes, They are.
Break an egg into a bowl of curd and whisk it. Apply a thick paste of curd and egg and wash it off after 30 mins.
Fenugreek Seeds
The antibacterial properties of fenugreek seeds along with its antifungal properties can help get rid of the fungi cause dandruff.
Fenugreek or methi seeds are a rich source of protein, vitamin C, iron, potassium, nicotinic acid, and lecithin. The benefits that these nutrients and properties offer for hair are innumerable. For dandruff alone- you can use these seeds in hair masks. Some common mask combinations are-
Fenugreek with lemon
Fenu greek with curd.
Fenugreek in water
Fenugreek can be soaked in water and left overnight. Grind these seeds into a paste and apply it evenly on the scalp.