Medically Reviewed by
Dr. Ratnaprabha Chaudhari
, BAMS, MD (Swasthvritta and Yoga), PhD (Sch), MD (Alternative Medicine), PGDEMS, PGDIHM, Reviewed on 25th January 2021
Ayurveda has provided lasting solutions to all our hair woes naturally. Some of the best ayurvedic oils for hair growth, thickness and to stop hair loss are Amla, Brahmi, Bhringaraj Oil.
Many of us had a Friday night ritual all through our growing years; getting our hair oiled. Remember dreading those hours of having to sit patiently while our mothers or grandmothers greased our hair with various concoctions of natural oils, something our previous generation vouched for as the elixir of life for our hair.
Naturally, we detested the post oiling look and would wait to have our hair shampooed and gelled up at the earliest.
Cut to a couple of decades later when the receding hairline is fast becoming the raging woe of your life. Desperate to curb those ugly bald patches from mushrooming up, you've tried a flurry of hair rejuvenating products but to no avail.
Before you despair further, there is a tried and tested formula that will not only reduce hair fall but also will boost hair growth and thickness. The key to thick and healthy hair lies with our old friend, hair oils.
In fact, in synergy with ancient wisdom, even contemporary scientific research has affirmed that ayurvedic oils, especially the bhringraj, brahmi and amla based hair oils, have the best results in renourishing your hair and promoting hair growth and thickness.
How does oiling your hair boost hair growth?
Ayurvedic oils are endowed with nourishing properties which act as a natural conditioner. Oiling with ayurvedic hair oils comes with a plethora of benefits. First and foremost, ayurvedic oils consist of unprocessed natural herbs and essential nutrients. This enriches the health of our hair and improves the strength of hair roots. Ayurvedic oils are endowed with micronutrients and vitamins which helps in revitalising the hair tissue. As a result of which not only is hair fall reduced but also thicker and healthier hair starts growing within weeks of applying.

Buy 5 in 1 Ayurvedic Oils by Man Matters and start your hair growth journey today.
SHOP HAIR

Are Ayurvedic oils good for the hair?
Since ancient times, Ayurveda has provided lasting solutions to all our hair woes. Be it premature balding or thinning of hair, ayurvedic herbs like Brahmi, Bhringaraj, Amla, Jojoba are among the most reliable remedies. Each of these natural herbs is replete with vital vitamins like vitamins A, E and D which are crucial for strengthening the hair follicles. The best part about ayurvedic oils is that they are entirely naturally processed without any adulteration or chemicals. As a result, the chances of any harmful side effects to the hair get completely eliminated. Ayurvedic hair oils are also endowed with additional benefits like easing out fizz and mitigating itchy scalp. Ayurvedic hair oils also work wonders as a stress buster. A soothing head massage with either a Brahmi, Bhringiraj or Amla based ayurvedic oil can go a long way in relieving headaches, stress and also inducing a good night's sleep. In fact, Amla juice can also be applied to hair.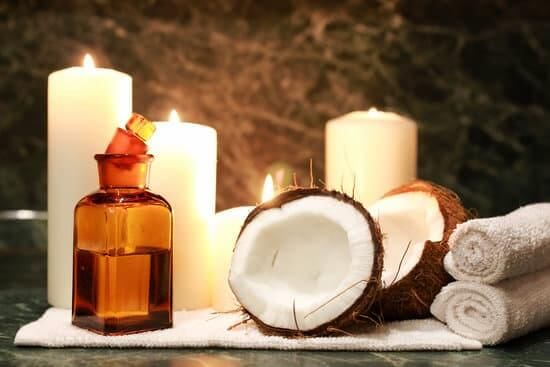 What are the best Ayurvedic oils for hair growth?
The natural goodness of ayurvedic oils is spread across a wide array of herbs ranging from jojoba, shikakai, bahera and even aloe vera and henna. Each is a rich source of nutrients and helps in boosting hair growth and health. However, if we are to cull out the most effective ayurvedic oils which portray prompt and prolonged results, our choices would be bhringaraj, Brahmi and amla.
It is also wise to supplement hair growth not only with Ayurvedic oils, but also Ayurvedic Herbs for hair growth.
Also read: 6 superfoods for hair growth
Bhringaraj Oil

Buy 5 in 1 Ayurvedic Oils by Man Matters and start your hair growth journey today.
SHOP HAIR

Bhringaraj oil is derived from the Bhringaraj herb which hails from the sunflower family. Successive tests have proven that Bhringaraj is a rich source of vitamin E s well as other vital body nutrients like calcium, magnesium and iron. These stimulate rapid growth of hair and its antimicrobial and antifungal properties help in keeping the greying of hair at bay. Bhringaraj oil is easily available in the markets and use at regular intervals are sure to yield positive results.
Amla Oil
Amla Oil is made out of the extract of the Indian Gooseberry tree and typically mixed with one or the other carrier oils like coconut or olive oils. As a potent source of Vitamin C, Amla oils are extremely helpful in stimulating hair growth and thickness. Amla also is a great antioxidant and is known to induce other health benefits like regulating blood flow and detoxing the digestive system. The importance of gut health should not be undermined in relation to hair health as they are closely connected. Spot the signs of an unhealthy gut at the earliest.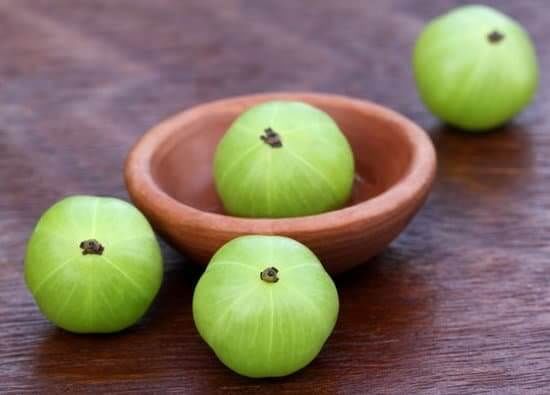 Brahmi Oil
Brahmi Oil comprises extracts from the Bacopa Monnieri or Gotu Kola plant. It is one of the most beneficial herbs in Ayurveda for stimulating hair growth and thickness. It not only strengthens hair roots but also helps in reducing gastrointestinal disorders and blood pressure. Over and above the beneficial effects on hair growth, Brahmi oil is believed to enhance memory and is often used in treating Alzheimer's.
Ayurveda is indeed a rich repository of natural remedies for human ailments.
So to keep alopecia at bay and stimulate the health of your hair, look beyond the chemical products and grab one of the ayurvedic hair oils.
Jonk Oil
Jonk Oil ( Leech Oil) is oil extracted from Leeches and has been used for centuries for hair regrowth solutions.Naturally obtained jonk oil or the leech oil has the same medicinal properties as that of the saliva of the leech.
Benefits of Using Jonk Oil ( Leech Oil) for hair
Jonk Oil and Hirudin: Hirudin is a significant component of leech saliva that is known to significantly  improve the blood circulation when applied to the head. This enhanced blood circulation further aids and promotes hair growth.
Jonk oil is rich in nitric oxide: Science says nitric compounds and related compounds of nitric oxide are necessary for the health of hair follicles. Nitric oxide helps relax and nourish the hair follicles, promote blood circulation, and in the release of the growth hormone that is responsible for the growth of the new hair strand.
Loaded with antibacterial and antifungal properties: The antibacterial property of the jonk oil or the leech oil helps keep a check on the bacterial growth that often results to flaking of the scalp. This flaking of the scalp over time leads to decrease in the over all health of the hair and the hair follicles eventually paving way to hair loss. Using Jonk oil regularly is sure to keep all microbial growth under check thus promoting hair growth.
Also read: DHT blocking oils and supplements for hair loss
Kumkumadi Oil
Kumkumadi tailam or Kumkumadi oil is an amazing ayurvedic concoction of herbs that acts as a magical remedy for enhancing hair health.  'Kumkumadi oil' which literally translates into 'saffron oil' in English is known for its luminescent properties. This oil is renowned for its use in rejuvenating and renewing the hair follicles, the scalp skin.
This oil has a combination of herbs such as Gokshura, Yashtimadhu, Gambhari and a plethora of other herbs in combination.
To reap the benefits of Kumkumadi Thailam it is best advised to apply it warm on the hair or mixed into a hair pack.