Medically Reviewed by
Dr. Nidhi Goyal
, BDS, FMC (Germany), Reviewed on 25th January 2021
Everything on camphor powder & coconut oil
Dandruff is like that guest who pops in when you least expect them to and always overstays their welcome! No one likes a dry and flaky scalp, and since dandruff has no concept of boundaries, lucky for us, we are all in this together.
It can seem like a tiresome process. With the itching, a shoulder full of white flakes, and an unbelievable amount of hair fall. But it doesn't have to be! Let us control and solve The Great Dandruff Mystery at the roots (quite literally) of this problem. Interestingly enough, it seems that applying camphor, camphor powder, and coconut oil on your scalp can be beneficial to fight dandruff and soothes itching.
Coconut Oil for itching and dandruff
There are so many home remedies and natural treatments for dandruff. An excellent natural remedy is using oil for dandruff. Best hair oil for dandruff? Coconut oil is your safest bet to cure an itchy and flaky scalp at home.
'Is Coconut Oil good for dandruff?' we get asked numerous times. Our answer to that question every time is a gleeful yes. Read on further to know why.
Virgin coconut oil benefits for hair
Virgin Coconut Oil prevents dry & brittle hair strands. This means that your hair will not break easily, nor will you see signs of hair damage like split ends. Virgin Coconut oil benefits your hair by giving it essential nutrients to keep it healthy.
Virgin Coconut Oil maintains scalp health by ensuring that your scalp does not get too dry or too oily. This means that coconut oil keeps a dry and itchy scalp at bay.
Virgin coconut oil is good for your hair, and it helps you maintain frizzy hair. If you have applied virgin coconut oil and left it overnight, the oil locks in necessary moisture so that your hair is manageable.
Virgin coconut oil has antifungal properties that are very beneficial to fight issues like dandruff and lice.
Coconut oil is good for your hair as it prevents itching in the scalp as it has inflammatory properties. Itching can be caused by a dry scalp as well as dandruff.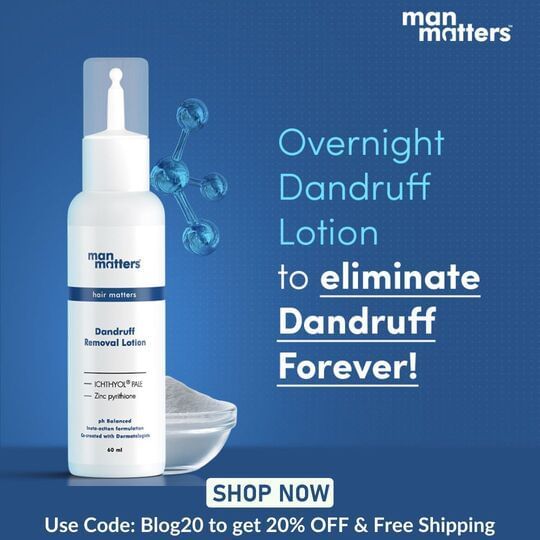 Why use Coconut Oil for dandruff control?
Coconut Oil is good for your hair as it is packed with vitamins and minerals. It is antifungal and antibacterial. It does a fantastic job of locking in the moisture to beat the dryness. The virgin, cold-pressed and natural coconut oils are the best for your hair as it soothes itchiness instantly—purer the oil, the greater the impact in warding off dandruff.
What home remedy works best on your Dandruff type?FIND OUT
Dandruff can sometimes cause eczema too. A study showed that applying coconut oil for 8 weeks reduced symptoms of eczema which can sometimes be caused by dandruff.
Also read: Why Aloe Vera Is Great For Removing Dandruff
How to use Coconut Oil for dandruff control?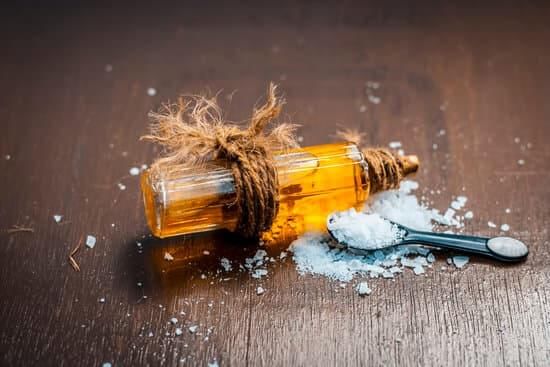 There are numerous ways to use Coconut Oil. Coconut oil (Nariyal tel) is suitable for fighting dandruff, and how you apply it to your scalp can vary. For fighting dandruff, in particular, an effective way is that it can be used as a hair mask. Alternatively, you can use it instead of your shampoo on certain days.
To get the hair mask to tackle dandruff right, use a teaspoon of melted coconut oil for fine hair. In case you have thick hair, you should use around a tablespoon.
Apply it directly to your scalp. Please spend some time giving yourself a gentle yet effective massage to ensure that it evenly coats every hair strand and is absorbed by your scalp.
Leave it on for about 10-20 minutes and then shampoo and condition your hair normally.
If you choose to replace your shampoo and conditioner with coconut oil, repeat the process mentioned above. Instead of shampooing and conditioning, rinse your hair thoroughly in cold water.
Also read: Lemon Juice And Curd Remedies For Dandruff
Why are camphor & camphor powder used to treat dandruff?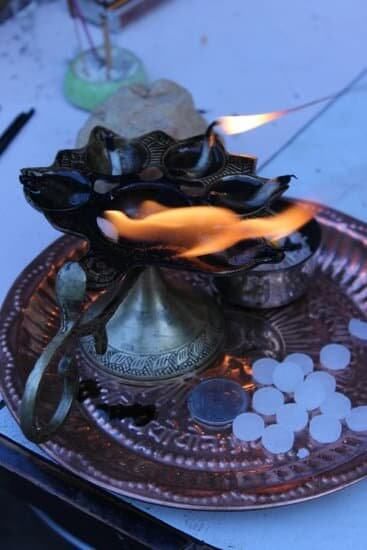 Camphor (known as Kapoor in Hindi) is typically used to light a fire in pujas in Indian households.
Whether you purchase Patanjali camphor, Bhimseni camphor balls, or even camphor powder, you will see camphor's differences on your scalp.
Interestingly, Bhimseni Camphor also has specific benefits for your hair. This white round pill can also be used as a natural treatment to cure dandruff and camphor, which is effective for solving hair fall. Camphor is proven to be good for your hair, and there should be no reason to be concerned about applying it.
When camphor is applied to your scalp, especially when it is itchy, camphor increases blood flow and acts as a counterirritant. Its antibacterial and anti-fungal properties make it effective to fight dandruff, reduce hair fall. Camphor is also known to moisturize a dry scalp.
Dandruff, if left untreated, can lead to hair loss. Fight dandruff Naturally today.SHOP HAIR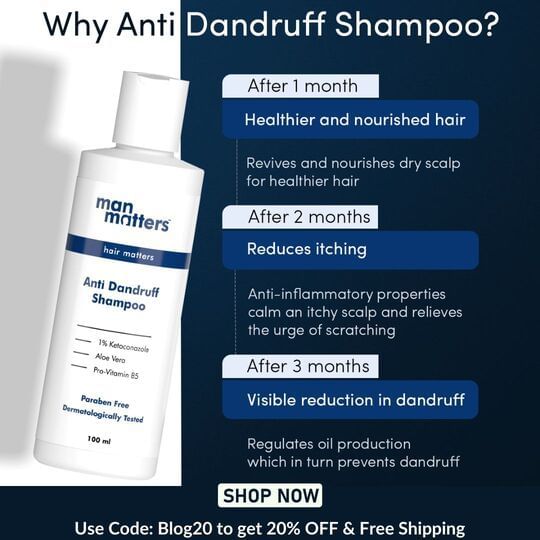 Camphor Benefits for Hair
The application of camphor oil on the hair makes it soft and boosts hair growth. How to use: Mix camphor oil with your regular oil and apply it to the scalp. This will stimulate blood flow to the applied area and promote hair growth.
Camphor is one of the most effective household ingredients that help address various hair problems such as hairfall, dry and itchy scalp, premature greying of hair, dandruff, and more. It helps stimulate blood flow when you apply it to your scalp, which helps promote hair growth.
Here are some of the top camphor benefits for hair you didn't know.
Camphor delays premature greying: Camphor helps address premature greying of your hair. Apply camphor oil to your hair daily to delay greying of hair.
Camphor protects hair texture: Camphor for hair is also beneficial for improving your hair texture. Pollution and UV rays from the sun damage the shine and texture of the hair. Apply camphor oil before applying shampoo to your hair to maintain your hair texture.
Camphor acts as a disinfectant against lice: Camphor benefits hair quality and growth by killing lice in hair. The strong fragrance of camphor helps kill lice and protect your hair from them. In a nutshell, it acts as a disinfectant for your hair.
Camphor for hair treats dry & itchy scalp: Camphor benefits for hair include treating dry and itchy scalp. Camphor oil is anti-inflammatory and helps to cool down the itchy part.
Camphor treats hair fall: Camphor oil helps avoid hair loss by making the hair follicles stronger. You can also mix olive oil with camphor oil for hair and use it to treat hairfall problems.
Camphor for dandruff is very effective: Camphor has anti-inflammatory and anti-bacterial properties that help keep dandruff and other hair infections at bay.
Camphor prevents bald spots: Bald spots are a common issue among men. Mix camphor oil with methi seeds to help address bald spots.
Camphor for Dandruff
Camphor has anti-fungal and anti-inflammatory properties that help treat dandruff and hair infections, making it one of the best home remedies for dandruff. Take 2-3 tablespoons of camphor oil and add 1-2 tsp of fresh lemon juice to it. Mix well, apply this on your scalp, and use shampoo after 30 minutes. Apply camphor for dandruff at least twice a week to see visible results in 3-4 weeks.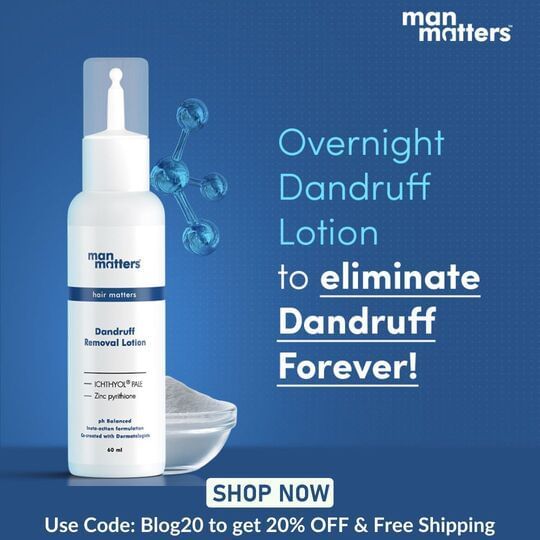 Camphor Oil for Hair
Camphor oil for hair has more benefits than one. As mentioned earlier, it helps treat dandruff, hairfall, premature greying, itchy scalp, hair thinning, and more.
So using camphor oil for hair helps address various hair problems when applied regularly. So, how do you make camphor oil for hair at home? It's super easy!
Take 2-3 camphor pieces
Half cup of pure coconut oil
Take a pan and heat it
Now add half a cup of coconut oil to it
Add Camphor oil to this and let it dissolve
Mix well
Add this to a glass container and let it cool
Pro Tip: Use Camphor oil for hair at least twice every week to see the best results of camphor oil benefits for hair.
How to make camphor and coconut oil for dandruff at home
As mentioned before, coconut oil effectively tackles the flakes that dandruff brings with it. Adding camphor (Kapoor) to coconut oil is the hack to treating dandruff quickly and effectively.
To make camphor coconut oil at home, you need to:
Take two camphor tablets and crush it to make camphor powder.
Heat half a cup of extra virgin coconut oil
Mix camphor powder with coconut oil and allow it to dissolve.
Massage coconut oil and camphor powder into your flaky scalp at least 30 minutes before you wash your hair. Applying camphor coconut oil and allowing it to stay overnight is also advisable.
Make sure to massage your scalp. Science says that massaging your scalp increases blood circulation at the hair follicles. This will strengthen the hair follicles and will reduce hair fall.
Store the excess oil and use it next time.
Also read: Benefits Of Silicone Free Hair Conditioners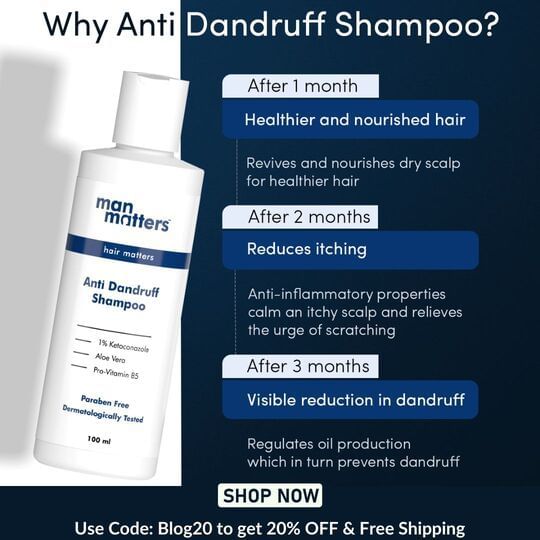 Head lice is another problem apart from dandruff that troubles a significant chunk of the population. Lice are tiny parasites that survive on the scalp and hair and feed on the blood drawn from the scalp. These parasites reproduce quickly and, in the process, cause red bumps on the scalp as well as an itching sensation.
As they reproduce quickly on the scalp, it becomes very difficult to eliminate lice parasites by combing them out as it becomes a tiring and slow process.
Camphor powder and coconut oil help treat Hair Lice – you can make this at home.
Use a combination of coconut oil and camphor as the oil will coat the lice, and the camphor will kill them because of its anti-parasitic properties.
Mix two tablespoons of coconut oil and one tablespoon of crushed camphor or bhimseni camphor and apply this paste to your scalp. Leave it overnight and wash it off the next morning. Use this hair mask about thrice a week to get rid of head lice.
Isn't this a simple addition? Applying camphor oil (Kapoor oil) before you shampoo your hair will allow the combination of camphor and coconut oil to work its way to solve both the dandruff problem and reduce hair fall.
It is also extremely effective in treating hair lice.
Doing this at least once a week will surely be beneficial for you.
Coconut Milk for Hair
Coconut milk for hair is one of the most effective natural and ancient ingredients used to treat skin and hair issues. Coconut milk contains proteins, calcium, fats, among other effective constituents that are incredibly effective for improving blood circulation in your scalp. In a nutshell, coconut milk is one of the most effective yet most effortless ways to maintain luscious and healthy hair.
Coconut milk for hair offers a diverse range of benefits. It's readily available in the market, but it's recommended if you make your own fresh coconut milk right at home. It's super easy too!
How to Make Coconut Milk for Hair at Home
Grate fresh coconut
Use a muslin cloth and squeeze fresh coconut milk out of grated coconut
Heat a pan and pour the milk
Let it simmer for 5 minutes
Pour it in a glass container, and cool down
Your homemade coconut milk is ready!
Benefits of Coconut Milk for Hair
Coconut milk slows down hairfall
Coconut milk promotes hair growth
Coconut milk treats dandruff
Coconut milk treats dry scalp
Coconut milk makes hair stronger
Coconut milk is rich in lauric acid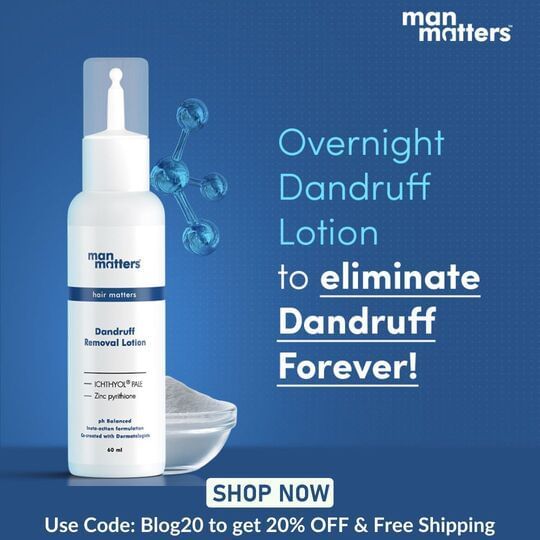 Benefits of Coconut Water for Hair
Coconut water is extremely hydrating with a powerhouse of essential minerals, natural sugars, electrolytes, vitamins, and more. Coconut water for hair is beneficial to keep your hair from breakage and helps with deep conditioning. In a nutshell, it makes your hair more manageable.
1. Coconut Water for Hair Helps Prevent Dandruff
Coconut water being hydrating helps add moisture to your scale, and prefer flakes caused due to dryness. Moreover, coconut water has anti-inflammatory properties that help treat and prevent dandruff.
2. Coconut Water for Hair Promotes Hair Strengthening
Coconut water nourishes dry and brittle hair by improving your hair strands' elasticity, preventing breakage and split ends. Brittle hair causes breakage and hair loss- two primary factors of hair thinning. So try washing your hair with coconut water at least twice a week.
3. Coconut Water for Hair Helps Provide Nourishment
Coconut water has anti-inflammatory properties that help in cooling down the itchy scalp. It's a powerhouse of different vitamins and minerals that effectively provide nourishment to your hair.
4. Coconut Water for Hair Helps in Hydration & Adds Volume
Coconut water for hair is highly effective in hydrating your hair. It can penetrate deep into the hair shaft, making it an excellent source of hair hydration. Its lightweight nature also helps in adding volume to your hair.
5. Coconut Water Helps Promote Hair Growth
Cytokinins (CK) is a protein found in coconut water that can help hair growth while keeping the scalp hydrated.
6. Coconut Water Help Make Hair Shinier and Smoother
One of the major causes of dry hair is lack of moisture. Coconut water helps keep the hair hydrated, which in turn ensures hair is smoother and shinier.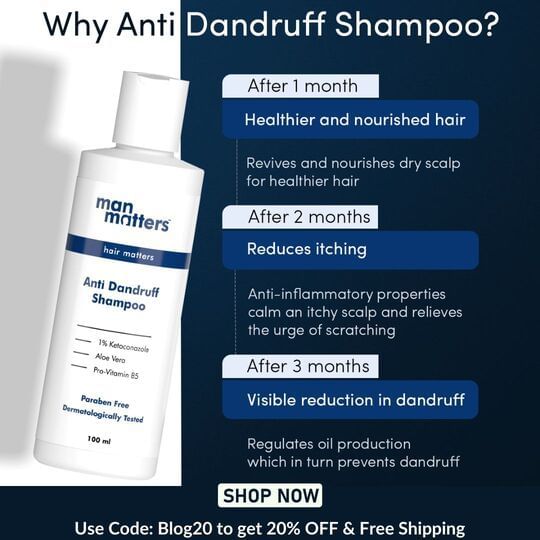 Cold Pressed Coconut Oil for Hair
Cold-pressed coconut oil is prepared without heat. The coconut meat is usually scooped out and then pressed to get pure coconut oil. On the other hand, refined coconut oil is made from dried coconut meat. Unlike normal/refined coconut oil, it is not refined with bleached, scented, or chemicals.
Massaging your hair with cold-pressed coconut oil helps improve the blood circulation of your scalp, thus reducing hair fall. Moreover, the essential nutrients in cold-pressed coconut oil are carried through the blood, which helps in hair growth.
Cold-pressed coconut oil for hair also helps detangle your hair, keeps your hair frizz-free, and can even be used for extensive scalp treatment.
Coconut Oil for Beard
Coconut oil has properties that help soften and condition hair and skin and acts as an economical alternative to beard oil. Even dermatologists suggest that coconut oil for the beard is highly effective.
Why should you use coconut oil for beard growth?
Lauric acid, one of the significant constituents of coconut oil, helps stimulate hair regrowth. Unlike other oils that mostly sit on top of your scalp, coconut oil owing to its molecular structure and low weight, can sink into the scalp and hair follicles. This is how coconut oil helps make your beard thicker, healthier, and fuller, even after you wash it.
Moreover, coconut oil helps soften the skin, which, when moisturized and devoid of clogged pores, dead skin cells, or flaking, can help your beard grow evenly and is even less prone to razor bumps. Thus coconut oil helps nourish the skin of your face, which in turn helps with beard growth.
Additionally, coconut oil, owing to its anti-bacterial and anti-inflammatory properties, helps heal irritated skin, which favors using coconut oil for beard and beard growth.
Conclusion
In a nutshell, camphor and coconut oil for dandruff have a diverse set of benefits and uses for various hair problems. You can use Camphor oil for hair separately for treating multiple hair problems (which has coconut oil as of the main ingredients) or dilute it with extra virgin coconut oil and apply it evenly on your scalp. Or, you can also only use coconut oil, or coconut milk, or coconut water for hair to solve your various hair problems. However, do note that with natural solutions, consistency and patience is the key. Also, ensure that you apply different camphor and coconut remedies on your hair over a prolonged period, regularly, to see visible results. Furthermore, unlike chemical treatments, this comes with NO side effects!
References