Excess DHT contributes to hair loss. Blocking DHT is effortless if you use a DHT blocking shampoo. DHT Shampoos actually work to reduce hair fall.

If you're wondering how to block DHT, we've got you covered.
You probably think that blocking DHT for hair growth is cumbersome and time-consuming.
But trust us, it can be effortless and part of your routine especially if you can include this list of effective DHT blockers.
Blocking DHT for hair growth is essential. Whether you do it through hair growth superfoods, natural yoga, and ayurvedic treatments to regrow your hair.
You need to know that it all comes down to DHT blockers.
And one of the most effective way is DHT blocking shampoo as well.
What is DHT blocking shampoo?

DHT blocking shampoo or anti-DHT shampoo is the best shampoo you will find for hair loss.
DHT shampoos are the best for hair loss because:
DHT shampoos really work for hair loss.
DHT blocking shampoos are safe.
The ingredients are designed to naturally block excess DHT production in your body  a key cause of hair loss.
Say it with us: To naturally reduce the DHT levels in my scalp, I will opt for DHT blocking shampoo.
How does DHT blocking shampoo stop hair loss?

We bet you would not have fathomed how important it is to block DHT for hair growth.
Blocking DHT is the most effective solution for hair growth.
Excess DHT levels in your body shrinks hair follicles.
This leads to slower hair growth because of reduced nutrition from the body. Over time, accumulated DHT makes your hair follicles dormant.
Dormant hair follicles = Hair loss = DHT induced balding.
DHT blocking shampoos help wash away this excess build up of DHT in the scalp that could potentially hamper the growth of the hair strands as well as the health of the hair follicles.
Do DHT blocking shampoos work?
An extremely frequently asked question "Do DHT blocking shampoos work?" is rampant on the internet. The answer to this is a resounding yes.
DHT blocking shampoos actually help clear up the DHT build up in the scalp that hamper hair growth and often result in hair loss.
Always ensure that these DHT blocking shampoos are designed using the right ingredients to increase the effectiveness of the said shampoo for hair loss.
How to choose the best DHT shampoo for your hair loss?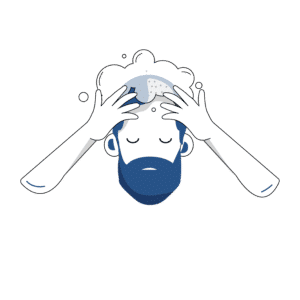 You may have only seen online reviews about Walmart DHT Blocking Shampoos.
But the concept of anti-DHT shampoos is not unheard of nor novel in India. Anti DHT shampoos have been around for a while.
DHT shampoos have often been branded as anti-hair loss shampoos because people do not know what DHT blockers are, how they cause hair fall, and how effective a DHT blocking shampoo is.
To choose the best DHT blocking shampoo in India for yourself, look out for the following ingredients:
1. Saw palmetto for hair loss
Saw palmetto is an extract from berries of the saw palmetto trees.
Saw palmetto is known to curb hair loss by preventing the conversion from testosterone to DHT.
Studies show that over 2 years, 38% of men using saw palmetto for hair loss saw an increase in their hair growth.
Thus, Saw palmetto works a lot like DHT blocking medicines like finasteride. It naturally reduces hair loss and increases your hair growth.
2. Ketoconazole shampoo for hair loss
DHT stunts the growth of your hair by shrinking follicles.
DHT blocking shampoos really work if they have elements like ketoconazole in them.
Studies say that Ketoconazole serves as a DHT blocker by blocking the enzyme that converts testosterone to DHT.
Ketoconazole is a powerful DHT blocker for men dealing with male pattern baldness.
In addition, all anti-dandruff shampoos use ketoconazole to get rid of dandruff.
So essentially, ketoconazole solves hair loss in two ways- it reduces dandruff induced hair loss and it blocks excess DHT production in your body.
3. Coffee: A DHT Blocker
Coffee's caffeine content is known to make hair grow longer.
By blocking excess DHT production in your body, it ensures that your hair follicles are wide and receiving enough nutrition.
Coffee is known to have more caffeine than most teas. This is why a coffee-based DHT shampoo really works.
Drinking coffee and applying coffee topically are very different. Applying coffee to your scalp is a natural way to reduce DHT levels in your scalp.
4. Pumpkin Seeds and Pumpkin Seed Oil: A DHT Blocker
Pumpkin seed oil plays an essential role in keeping your hair healthy.
It has also been proven to be an effective DHT blocker as it contains a steroid responsible to block DHT buildup in the hair follicle.
5.Others
Biotin in DHT blocking shampoos
Bition  supports the protein keratin, the basic structural protein of hair, and a biotin deficiency can lead to hair thinning.
Especially when used on the scalp, a biotin shampoo can help increase your body's levels of biotin, without having to take an oral supplement, and encourage healthy hair growth. This helps in cases where DHT has already caused hair loss.
Aloe Vera in DHT Blocking Shampoo
While buying DHT blocking shampoos make sure that the shampoo contains a moisturizing ingredients alongside the DHT blocking ingredients as some of these can be harsh for you hair. Ingredients like Aloe Vera in DHT blocking shampoos can do wonders to the entire DHT blocking process.
How long do DHT shampoos take to show results?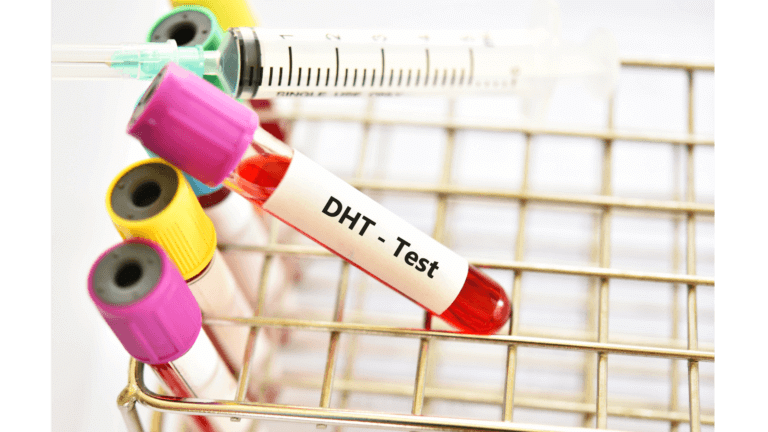 DHT accumulates in your follicles over time and shrinks it.
To reduce the DHT levels on your scalp will take a while because it has been there over time and make your hair follicles dormant.
Anti DHT shampoos really work provided you use them diligently.
Anti DHT shampoos work instantly to control DHT production in your body. This may not be a visible effect, but you need to be patient to see results.
Natural ways to reduce DHT levels in the scalp include using DHT blocking oils like lavender and tea tree oil.
DHT blocking foods incorporated into your diet can help you reduce DHT levels in your body naturally.