Masturbation is a popular practice involving feeling or touching one's genitals for sexual pleasure. In current times, nearly 60-80 % of women and around 95% of men admit to masturbation. However, certain masturbation myths still loom large. Read the entire blog to address a common and frequently asked masturbation concern with the help of credible medical advice - Does masturbation increase penis size?
Does Masturbation Make The Penis Bigger Or Smaller?
First things first. There is absolutely NO scientific evidence suggesting that masturbation affects penis size. It is true that while a man masturbates, his penis size transforms from flaccid to erect. However, this is the only natural increase in penis size occurring among every man. The penis returns to its original state upon ejaculation or when sexual arousal is no longer experienced.

Testosterone is an essential hormone responsible for male characteristics and sexual functioning. When boys hit puberty, testosterone levels in the body rise, contributing to penis growth in several cases. Testosterone levels also fluctuate during the act of self-pleasure. However, these changes are negligible and have no lasting impact on the body.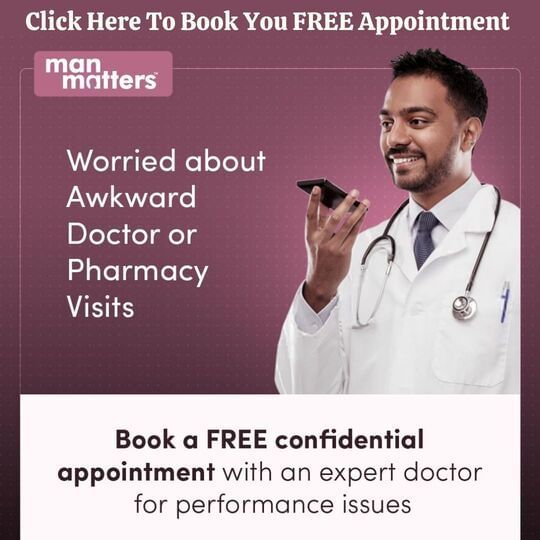 What Factors Could Affect Penis Size?
The willingness among men to alter their penis size stems from a lack of confidence surrounding their genitals. How does this come to be? Corporations, beauty industries for men, and the consumption of pornography often set unrealistic expectations that men feel they ought to live up to. Have you ever heard about penis oils, penis enlargement contraptions, and exercises to increase penis size? Men often fall prey to such gimmicks, which have little to no evidence supporting them.

Recent studies have pointed out that numerous men have insecurities regarding their penis size, leading to low sexual self-esteem and sexual dysfunction. In numerous cases, even social desirability has been linked to the size of the penis. Research has compared the popularity of twenty-one penis enlargement methods in over 1,000 men.

Penis enlargement using surgical methods is an option that can affect penis size. How does that work? Excess tissues and fat from other places in the body are removed and transferred onto the penis. However, medical experts do not recommend undergoing this procedure as the penis is extremely sensitive, housing thousands of nerve endings. If surgical methods to increase penis size go wrong, the results could be disastrous.

Many times, the effects of extreme climates can impact your penis size. For example, penises shrink in size sometimes when it is very cold. However, these effects are only temporary and do not change penis size permanently.

Natural ways to increase penis size involve making the penis appear larger than it is. Here are some practices men can follow:

Losing body fat can make the penis appear larger than it actually is.
Accumulated pubic hair can make the penis look smaller. Shaving or using a good trimmer to clear out genital hair will make the penis appear larger.
Maintaining a certain level of health and physical fitness will ensure a proportionate size of all body parts, including the penis.

Jelqing is a penile stretch or exercise involving massaging the penis to create micro-tears over it that look engorged when they heal. Jelqing has proven effective among some men for penis enlargement.

Did you know about Andropenis? It is a device supporting a penis size increase through the process of traction. According to recent studies, the Andropenis has proven useful in increasing penis size by about 1.2 inches among a few men.

Contraptions such as penis pumps may increase and enlarge the penis by drawing blood into it, causing it to swell. However, men must be careful while using such mechanisms because the damage of misusing them is permanent.

A man's penis size is, first and foremost, genetically influenced. Penises grow throughout puberty and may continue to grow a few years later. Experts suggest that most penises stop growing after boys have crossed the age of about 18 and 19.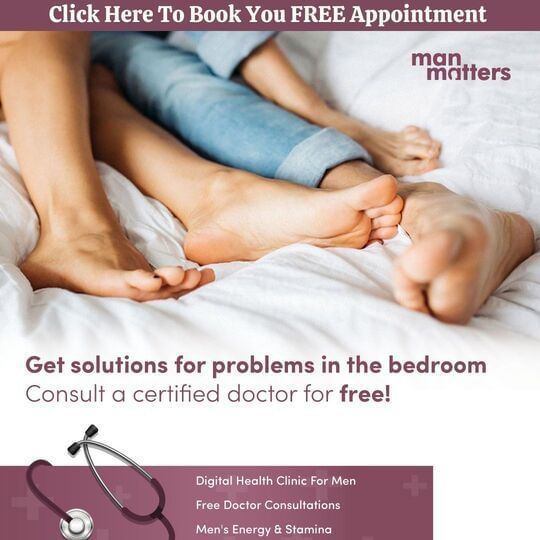 Common Misconceptions Related To Masturbation And Penis Length
There are numerous claims among men that masturbation reduces testosterone levels in the body, leading to penile shrinking. It is true that testosterone levels gradually drop once a man has ejaculated. However, these effects are not long-lasting. Serum testosterone is the naturally occurring testosterone in the bloodstream which remains unaffected by masturbation in the long run. Changing testosterone levels do not affect penis size. Hence, masturbating excessively or not at all will have no impact whatsoever on the size of the penis.
Some Other Common Misconceptions Related to Masturbation

Some other common false knowledge spread regarding masturbation is as follows:
1. Masturbation Causes Hair Loss
Many individuals believe that excessive masturbation among men causes dandruff, which leads to hair fall. In reality, the only reason for dandruff is an oily scalp. An imbalance of hormones in the body can affect the pH level of the scalp. However, masturbating within limits does not cause irregular hormones.
2. Masturbation Affects the Brain and Memory Negatively

It is true that excessive masturbation may result in memory loss. However, masturbation within healthy limits does not lead to brain and memory impairment. Conversely, masturbating releases positive and healthy hormones for overall mental well-being.
3. Masturbation Causes Pimples
Surprisingly, the older generations have perpetuated this myth in order to keep youngsters from engaging in premarital sex. Pimple formation is caused by excess sebum or oil in the body. The good news is, masturbation has no effect on the amount of sebum the male body produces. Hence, masturbation and pimples are unrelated.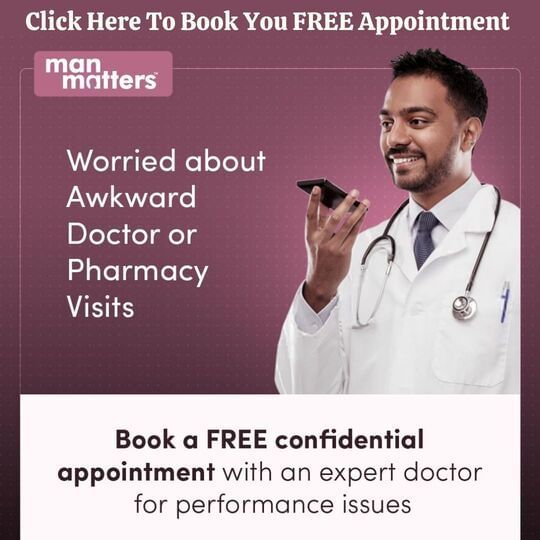 4. Masturbation Decreases Stamina and Lowers Immunity
Numerous men complain of feeling sleepy or weak after they ejaculate. There is a biological reason for this feeling. When a man climaxes, a hormone called prolactin is released into the body. Prolactin is also associated with sleep or tiredness. Hence, this explains why men experience sleepiness after they masturbate. Thus, masturbation does not lower immunity levels and decrease stamina if performed within limits.
Summing Up On Does Masturbation Increase Penis Size
Does masturbation increase penis size? NO, it does not. Furthermore, indulging in masturbation once a day is a healthy practice that is more beneficial for your body than it is harmful. Self-pleasure reduces mood swings, releases happy hormones, and alleviates stress among men and women alike. However, masturbating or abstaining from it has no impact on penis size, girth, or length.

If your partner's perception of your penis makes you insecure and creates sexual pressure, it is best to communicate with them openly. Does penis size matter? This is a question that has made the male community nervous for generations. The answer? Penis size does not matter. Learning to pleasure yourself and your partner as per their special tastes and preferences is what does.
References