Dandruff, which is defined by itchy, white flakes of skin on your scalp, can be both uncomfortable and embarrassing. Other symptoms may include greasy patches on your scalp and tingling skin.

However, it is simple to treat and relatively common, with some reports estimating that up to 42% of infants and 1-3% of adults worldwide are affected.

Dandruff can be caused by a variety of conditions, including dry skin, seborrheic dermatitis, sensitivity to hair products, and the growth of a specific type of fungus on your scalp.

Though there are many over-the-counter (OTC) products available to treat dandruff, natural remedies are frequently just as effective.

Here are ten simple home remedies for getting rid of dandruff and itchy scalp naturally. -
1. Neem Leaves

When it comes to dandruff, you can definitely rely on neem leaves. Neem provides significant relief from scalp itchiness and redness. It has antibacterial and antifungal properties that inhibit dandruff growth. Here's a homemade mask you can try. Grind some neem leaves in a food processor. Make a thick paste with a tablespoon of honey. Allow the mask to sit on your scalp for 15-20 minutes. Wash your hair with cold water to get a nourished scalp.

Pro tip: Boil neem leaves for 15 minutes in water. Keep it in a spray bottle and use it every time you wash your hair to keep your scalp hydrated.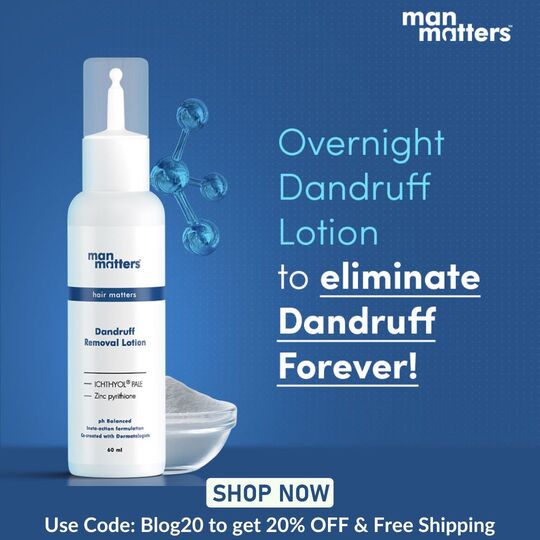 2. Yoghurt

Yoghurt or Dahi is an ingredient that is beneficial to all hair types. It has anti-inflammatory and cooling properties that aid in the treatment of dandruff and a dry, itchy scalp. To make a DIY mask, combine half a cup of yoghurt with peeled and mashed papaya. Leave it in your hair for 30 minutes before washing it as usual. This keeps dandruff at bay and off your shoulders. This mask aids in both scalp cleansing and hair growth.

Pro tip: Apply this mask twice a month and marvel at the results.
3. Coconut Oil

Coconut oil is rich in properties that can help soothe irritation and the underlying disease that is causing it. The anti-parasitic properties will assist in clearing the scalp of itchy elements and provide relief. Coconut oil and lemon is a tried-and-true remedy for dandruff that also smells nice. Before showering, massage 3-5 tablespoons of coconut oil and lemon juice into your scalp for about an hour, then shampoo as usual.

Pro-tip: For extra nourishment and fragrance, add a few drops of essential oils to the coconut and lemon mixture.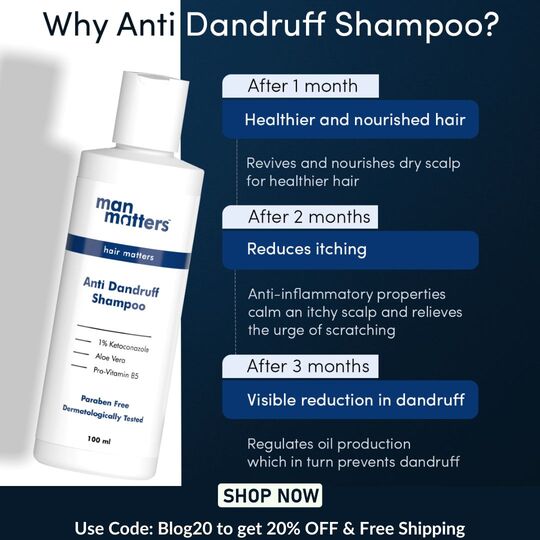 4. Fenugreek seeds (Methi)

Fenugreek seeds, also known as methi, are high in protein and are known to nourish and prevent hair loss. They are also high in supplements that strengthen the hair and scalp. Furthermore, it strengthens hair follicles and promotes hair growth.

Pro-Tip: You can try this hair mask made with fenugreek seeds.
5. Aloe Vera

Aloe vera softens and smoothes your hair while also strengthening and nourishing it from the roots. It has a cooling effect on the scalp as well as anti-bacterial and anti-fungal properties that help to prevent dandruff and relieve itching. Aloe vera is also high in vitamins A, C, and E, as well as minerals like calcium, zinc, and magnesium.

Pro-tip: If you have a plant in your house, cut a branch in half and scoop out the gel. Massage it directly into your scalp for 15 minutes. After another 30 minutes, wash it off with shampoo. Once a month, this could do wonders for your hair. If you don't have a plant, you can purchase aloe vera parts at the market or use a high-quality, store-bought organic gel.
6. Apple Cider Vinegar

Apple cider vinegar's slightly astringent nature aids in the destruction of infection-causing microbes, thereby controlling itchy scalp and dandruff. It also restores the pH balance of your hair. Furthermore, apple cider vinegar removes residue or product buildup from your roots, which can help with hair loss.

Pro-tip: Apply some apple cider vinegar to equal parts water before washing your hair. Keep it for at least 30 minutes. You can add honey drops to the mask for added hydration. For best results, use it twice a week.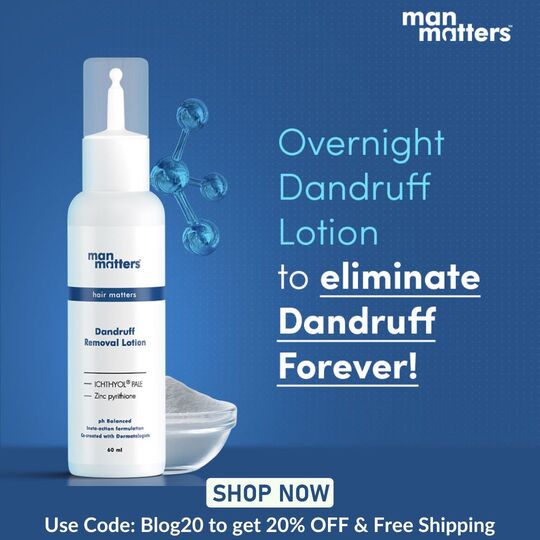 7. Mashed Banana

You've probably seen a lot of banana-infused hair products on the market. This is because the fruit has natural antimicrobial properties that help to clear up dry scalp. They are extremely nourishing and moisturising, making them an excellent treatment for dry scalp and dandruff.

Pro-tip: Mash or blend a banana with a couple of tablespoons of olive oil or coconut oil. However, blending the banana is recommended because it is easier to rinse out. Massage this mixture into your scalp for five to ten minutes. Rinse thoroughly with lukewarm water and shampoo.
8. Tea Tree Oil

Tea tree oil contains antibacterial, antifungal, and antibiotic properties. This not only helps to get rid of dandruff and dry skin, but it also helps to get rid of the fungus that causes it. It moisturises the scalp while also clearing blocked pores to prevent further dryness.

Pro-tip: Massage a few drops of tea tree oil into your scalp with coconut or olive oil. Allow it to sit for 10 minutes before rinsing it with lukewarm water.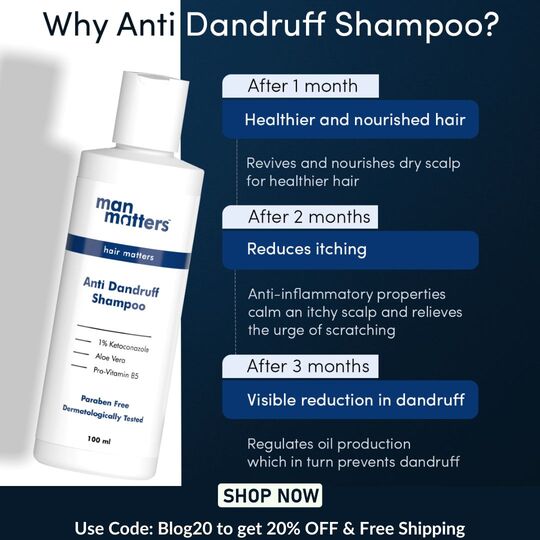 Over to You

Although dandruff can be a difficult problem to treat, there are a number of natural remedies that can help reduce symptoms and provide relief.

When you notice flakes, try a few of the natural remedies listed above to support scalp health and naturally reduce dandruff.

If these remedies do not provide long-term relief, consult a dermatologist to see if other treatment options are required.
References