Compared to women, men barely spend time on looking after their skin. In fact, when it comes to skincare, men spend less than one-fourth of the time of what women would. But that doesn't mean men don't need to take care of their skin.
Almost everyone suffers from skin related problems, but surprisingly few people care about it. Skin is the most important factor in your overall personality. And, in order to get an even complexion, it is essential to pamper your skin quite often. A blemish-free skin not only helps you look good but also shows hygiene consciousness towards your skin.
How is men's skincare different from women's?
We all are not the same and, so is not our skin! According to dermatologists, men's skin is way different from women's. In men's hormones, testosterone is the factor that determines the masculine characteristics such as thickness, texture and smoothness — hormones are eventually responsible for giving it a different turn from female skin.
In males, androgenic hormones help in producing coarser skin, and thicker hair which is also a reason that men's skin is oilier compared to a woman's skin. And, excess oil isn't good for no skin. Men's skin is also likely to suffer from Pitta-Kapha dosha — this usually happens when the skin is not maintained or cleaned properly. This usually causes problems like greasy, oily skin, whiteheads and blackheads, and as the age increases, the pores enlarge, and the skin texture degrades.

Here are a few tips that men can use to get clear skin
The best way to get clean skin is by using natural homemade remedies. It not only ensures that there are no dangerous side effects on your skin but is also proven and tested over decades.
Turmeric for skin: Turmeric or Haldi is one of the most recommended remedies in India. Many artificial products use turmeric as one of the ingredients as it is rich in antioxidants and anti-inflammatory components. Turmeric is known for reviving your skin by bringing out your natural glow and providing lustre to the skin. It would be best if you tried applying turmeric mixed with curd or water on your skin.
Jatamansi for skin: Jatamansi is another well known ayurvedic herb used to cure skin diseases. Jatamansi is derived from a Sanskrit word called as Kantiprada, which means improving complexion and lustre of skin. By applying Jatamansi oil on your skin, you can manage to prevent skin infections and early ageing owing to its antifungal and antioxidant components.
Ashwagandha for skin: The antibacterial and antimicrobial properties of Ashwagandha roots protects your skin from infections and acne. By drinking, Ashwagandha powder in a hot cup of water will boost the collagen in the skin and prevent it from ageing.
Moringa for skin: Moringa oil and moringa leaf powder is known for reducing wrinkles and blemishes, which makes you look younger than your age. Moringa contains vitamin A — the vital component responsible for building collagen.
A daily skincare regime to pamper yourself
A daily care regime is indeed necessary to pamper your skin. Men's facial hair provides a strong support structure to their face. And the facial hair along with collagen eventually lead to thicker skin. However, due to the facial hair glands also produce, leading to excess oilier skin of men compared to women. Oily skin is usually prone to acne, giving your skin a rough texture, therefore, daily cleaning of your skin with cleanser, moisturizer, and using sunscreen may help you to pamper your skin a bit.
It would be best if you also washed your face twice a day using the most natural face cleanser available — make sure that should be sulphate and detergent free.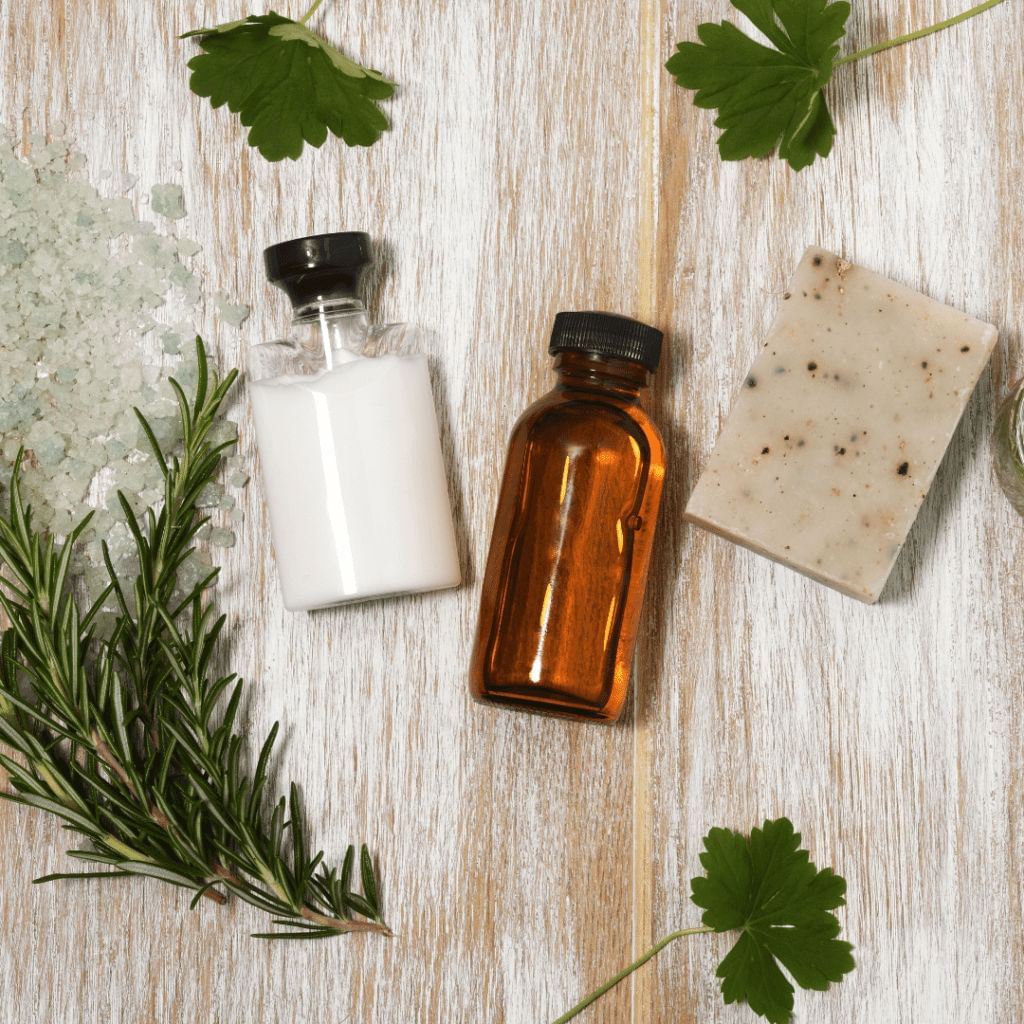 Diet and Sleep for Skin
For healthy skin, a good diet and proper sleep schedule is a must. Let's understand it this way, according to science, when you sleep, your body goes under restoration. It is the time when the skin's blood flow increases and the body rebuilds collagen that prevents sagging and repairs damages caused by UV exposure and other acne. Sleeping at least for 7-8 hours is vital for healthy skin. When you follow a proper sleep schedule, you wake up refreshed, and the skin glows naturally.
A balanced nutrition diet is also key to healthy skin. The anti-inflammatory foods such as vitamin-rich fruits and vegetables and unsaturated fats are recommended for healthy skin. However, one should avoid eating deep-fried food and refined oils — it eventually leads to excess oil production– which is responsible for acne and blemishes.
Occasional pampering- Facials for Men
No facials are just not for women, and it is completely okay for men to visit parlours and get skin facials. These days facials are considered as maintenance, and they are as important for men as they are for women. Your skin battles with hundreds of dust and pollutants and getting occasional or a quarterly facial may help cleaning the clogged pores.
It is also recommended to exfoliate your skin at least once in a month or twice. Exfoliating is a process of removing dead skin cells using Scrubs. Sugar, coffee, and beaten walnut cover are some of the natural skin scrubbers.