Have you ever noticed your scalp peeking out from behind your hair when you look in the mirror?

According to a study published in the journal MedlinePlus, hair loss is a very common problem for men, affecting more than half of all men over the age of 50. While many people associate hair loss with a receding hairline or a balding crown, hair loss is often characterised by gradual thinning, making hair appear less thick, full, and healthy.

In the sections below, we've covered the most effective medications, products, and habits for preventing hair loss and stimulating thick, full hair growth.
How to Get Thick Hair for Men
1. Try Over-the-counter Products Like Minoxidil

Minoxidil-containing products are available over the counter to treat thinning hair. This ingredient is found in the Rogaine brand, which is available as a foam or liquid.

According to research, minoxidil promotes hair growth and prevents hair loss. Rogaine is especially beneficial for hair loss caused by androgenetic alopecia.

Minoxidil shampoos, liquids, and foams are available for purchase. These products should be applied to your scalp twice daily.

You may not see results for 6 months, and if you stop taking the medication, you will most likely lose hair again.

Recently, there has been an increase in research into the use of minoxidil to treat hair loss.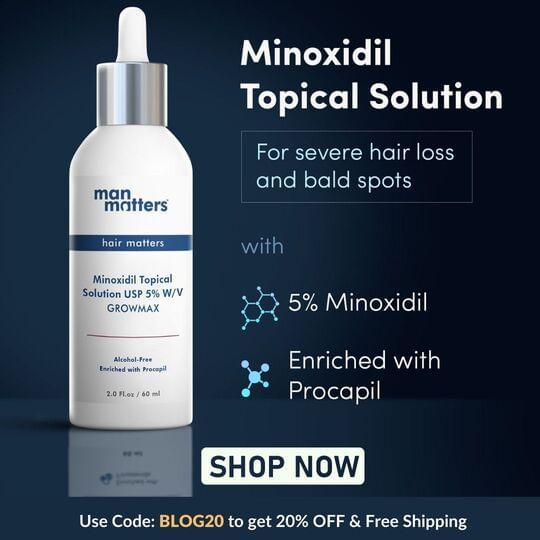 2. Apply Antioxidants to Your Scalp

Clinical studies have shown that applying antioxidants to your scalp can significantly reduce hair loss and improve scalp health.

Another 24-week study produced similar results. People who used a piroctone olamine and other antioxidants leave-in scalp treatment lost significantly less hair than those who used a placebo.

According to the researchers, these ingredients may improve and protect the scalp barrier, reducing hair thinning.

3. Undergo Hair Replacement Surgery

Hair replacement surgery can help you grow thicker hair. Hair transplants involve a doctor moving hair from one area of your body to another, most commonly the back of your head, where hair is thicker, to the thinning area of your scalp.

This can be done as an outpatient procedure with local anaesthesia, but your scalp may be sore afterwards. It is also possible that you will require more than one procedure to achieve the desired hair thickness.

It should be noted that this cosmetic procedure may not be covered by insurance. Even if you have insurance, you may have to pay for the surgery out of pocket.

Remember that hair replacement surgery will not slow the progression of male pattern baldness in the long run.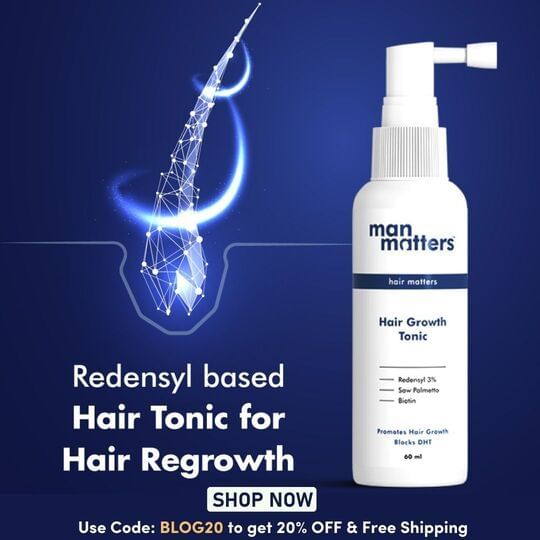 4. See a Doctor

Your doctor may be able to determine the cause of your thinning hair and recommend the most effective treatment. Consider consulting a specialist, such as a dermatologist, about your thinning hair.

Board-certified dermatologists are experts in treating skin, hair, and nails. They can aid in the diagnosis and treatment of male hair loss.

They can also suggest specific products for thinning hair or medications to prevent further hair loss or promote regrowth.
5. Reduce or Stop Smoking

Smoking is linked to hair loss in addition to being harmful to one's overall health.

Many factors contribute to hair loss in smokers. Smoking, in particular, has been shown to harm the DNA of the hair follicle, resulting in inflammation, scarring, and, eventually, androgenetic alopecia.

Another reason to consider quitting smoking is the link between hair loss and smoking. There are numerous smoking cessation aids and programmes available today.
6. Explore Essential Oils

Not only do essential oils smell good, but they can also help grow hair.

A small study found that applying pumpkin seed oil topically to bald participants increased hair regrowth significantly after three months. However, larger studies are needed to back up this finding.

Other essential oils, such as jojoba oil, lavender oil, and peppermint oil, show promise for preventing hair loss, according to a 2020 review of research.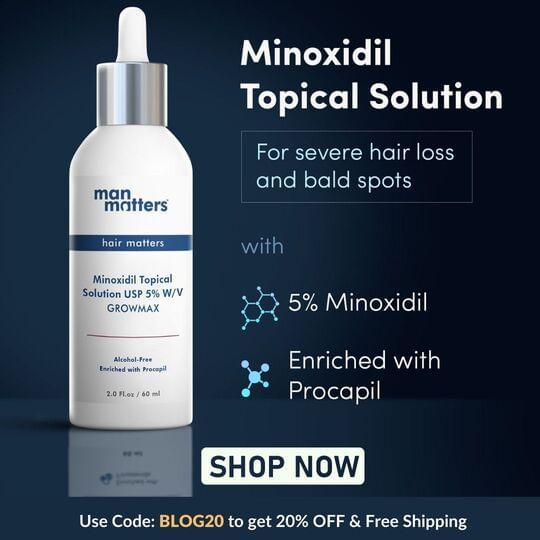 7. Avoid Using Comb

Constant combing and brushing can cause limp and flat hair. Instead, use your fingers to add volume and texture.
Over to You

If you have thinning hair, regardless of the cause, there are several things you can try to stop hair loss and possibly make your hair thicker.

The first step in dealing with thinning hair may be to take care of your hair and eat a well-balanced diet.

If you want to try hair-thinning medications, hair-growth supplements, or hair replacement surgery, talk to your doctor first.
References

Scalp application of the antioxidant piroctone olamine reduces hair shedding in an 8-week randomized, double-blind, placebo-controlled clinical study - https://pubmed.ncbi.nlm.nih.gov/34424549/

The Use of Natural Ingredients in the Treatment of Alopecias with an Emphasis on Central Centrifugal Cicatricial Alopecia: A Systematic Review - https://www.ncbi.nlm.nih.gov/pmc/articles/PMC7595365/

Rosemary oil vs minoxidil 2% for the treatment of androgenetic alopecia: a randomized comparative trial - https://pubmed.ncbi.nlm.nih.gov/25842469/

Health improvement of human hair and their reshaping using recombinant keratin K31 - https://www.ncbi.nlm.nih.gov/pmc/articles/PMC6218806/
Minoxidil and its use in hair disorders: a review - https://www.ncbi.nlm.nih.gov/pmc/articles/PMC6691938/