Avail your free doctor consultation at home
We at Man Matters believe that the ecosystem around well-being is broken. Not all solutions should be found in incognito. The internet is riddled with solutions that can't be trusted and with solutions that promise a quick fix. And it's hard, to not know whom to trust in all this clutter. We know that and we know that all good things take time. They also require dedication and guidance. In order to provide you that, Man Matters offers free consultations by certified Doctors to ensure that you are receiving the right solution and guidance for your well-being.
Our doctors will call you on the phone number you have given in your order or the assessment form.
How it works:
Guidelines and best practices for consultation:
Respect the Doctor's Time – Please ensure you're available during the scheduled appointment as you would with a physical doctor's appointment. Our doctors are respected professionals in their fields, so please do respect their time.
Be Honest – It is imperative that you answer all of the doctor's questions honestly. This will allow the doctors to prescribe treatment regimes that are best for you.
Ask Questions – Feel free to clear all your doubts around the issue and topic with the doctors.
What our customers have said about their consultations: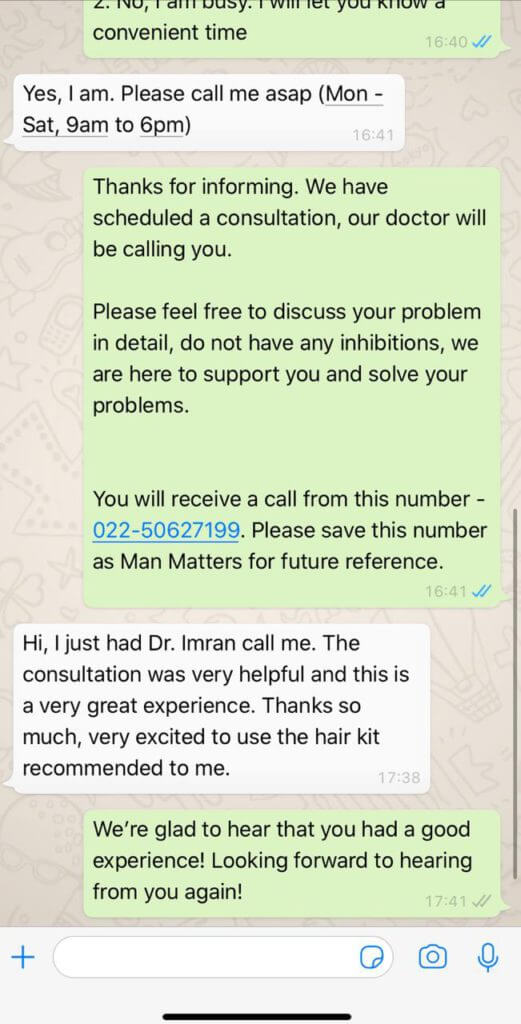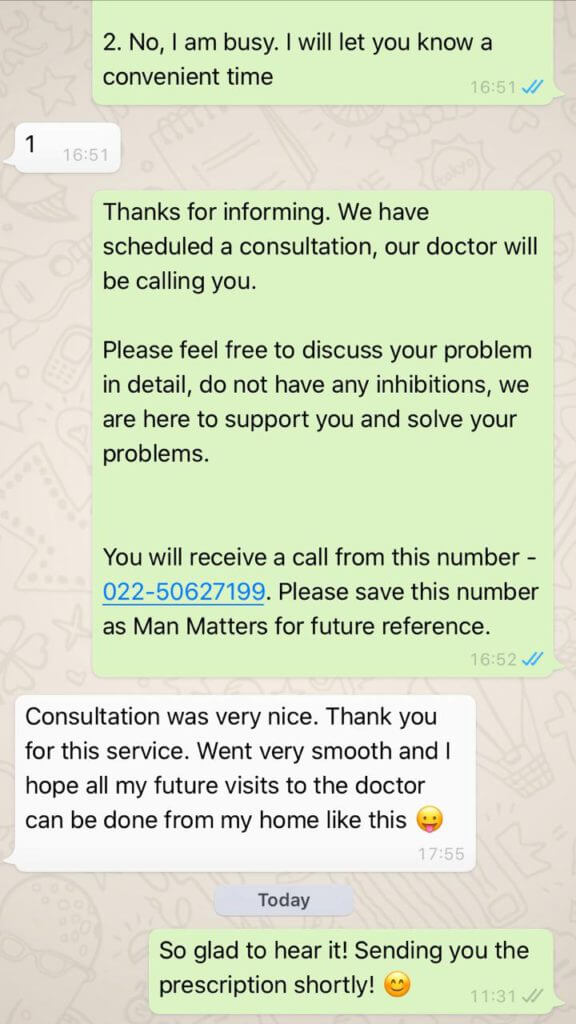 Reschedule my appointment


Shop Man Matters


Reschedule my appointment


Shop Man Matters


Speak to us on Whatsapp