Gentlemen, there is no hiding from the fact that all of us crave to get strong, hard erections, especially during sexual intercourse.
Our erections are much more than just blood flowing to our penis, it's also a matter of our self-esteem and pride.
For many of us, it takes a longer time to get an erection. For others, it's hard to maintain it throughout intercourse.
Often, this becomes an embarrassing situation with our partners that we want to avoid.
The secret behind 'How to get hard?'
Getting the perfect erection seems like a complicated biological process that requires multiple parts of our physical systems in our body to work together.
One might argue it's even an art form for so many synchronous systems to work to get your penis hard for long.
In order to have a longer erection, you need to ensure adequate blood flow in your nether area. There are multiple things you can do to solve it.
Below, we discuss all the different ways to prepare your mind and body to get the perfect erection. These solutions range from taking care of yourself through healthier choices to using products & medications for improvement in your sexual wellness.
1. Maintain a healthy diet for a stronger erection
There is no escape from the science of 'you are what you eat'. Your diet affects every part of your body, be it your heart or your mental health, all of which are essential for a hard and long erection.
A healthy diet doesn't mean starving yourself to get hard. In fact, you need to eat foods that will help you increase your stamina and boost blood flow. Have whole grains, fruits, and vegetables so that you have the right nutrition for good blood flow and a healthy erection.
Here is what you need to eat in a day so that you can maintain erections and improve your sexual performance.
For best results, you can also have ashwagandha powder with milk every night.
You can also add in a dash of dark chocolate to increase your libido.
Pro tip: Keep your weight and cholesterol levels in healthy ranges. Studies show that Sexual dysfunction is correlated with obesity, heart disease and blood pressure.
2. Make better Psychological decisions – Stress free and Porn Free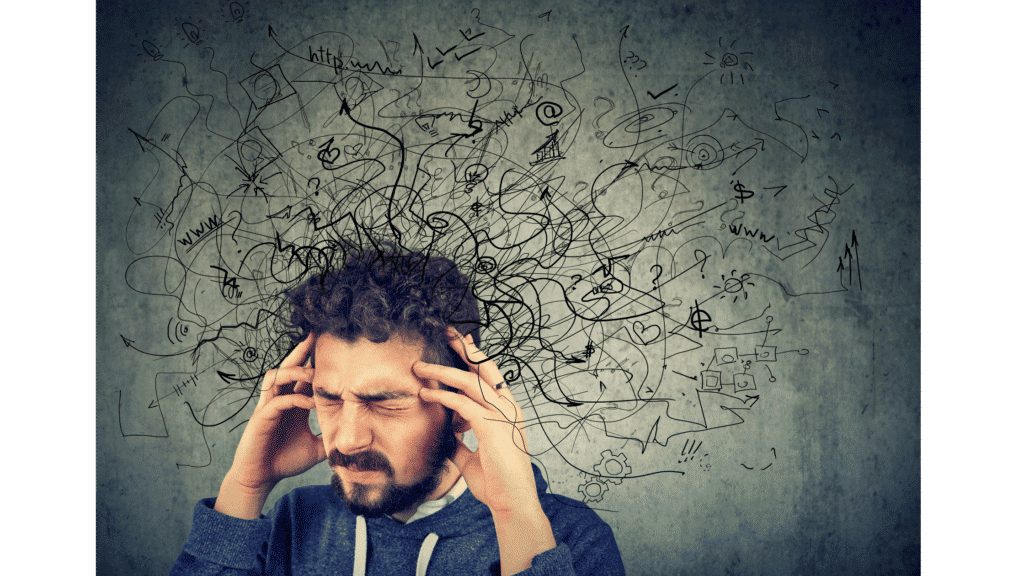 Stress-free:
Now that you've decided to eat healthily to enable your heart to pump blood freely, it's time to make improvements to your psychological state. In the end, being "in the mood" for sex just means you're psychologically in the moment to enjoy the finer pleasures in life.
The more excited your brain is for sexual intercourse, the faster and harder your erections will be.
Porn free:
Watching porn can make it harder for you to get hard. Yes, it's really a thing.
Porn-induced ED. Studies show that men who watch porn need increased sexual stimulation to get hard. This means that by watching porn, your brain is aroused differently -you are less likely to get aroused by your real-life partner.
3. Cutting down on Alcohol and Smoking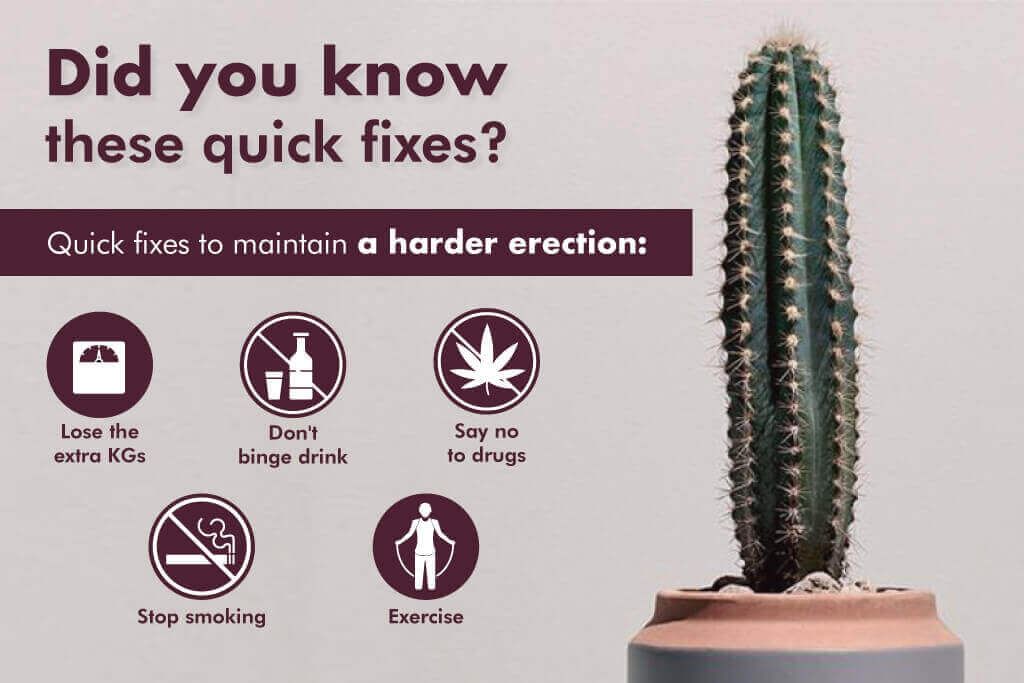 While you feel like alcohol helps you put yourself out there, alcohol is really a depressant. Alcohol reduces the blood flow to your penis and releases hormones linked to erectile dysfunction. This means that alcohol actually makes getting hard.
Smoking is a large contributor to sexual dysfunctions. Let me break it down for you.
Your cigarette's chemicals make it difficult for blood flow to reach all the parts of your body. And that's exactly what you need to get and maintain an erection: proper blood flow to your penis.
4. A product to help you stay hard and last long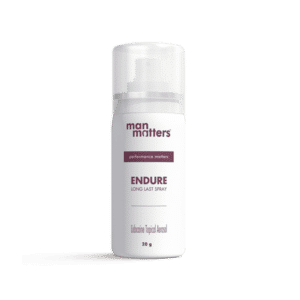 If you still want to get harder and keep it going for a longer time, here is the best and safest product that will help you stay hard for long.
Long last spray is known to help you keep going by ensuring you last longer. How long last spray works is that it uses a safe anesthetic ingredient called Lidocaine that decreases penile sensitivity so that you can maintain an erection for longer. Within 15 minutes of using the long last spray, and sexual stimulation you will be hard.
5. Medications to help you maintain an erection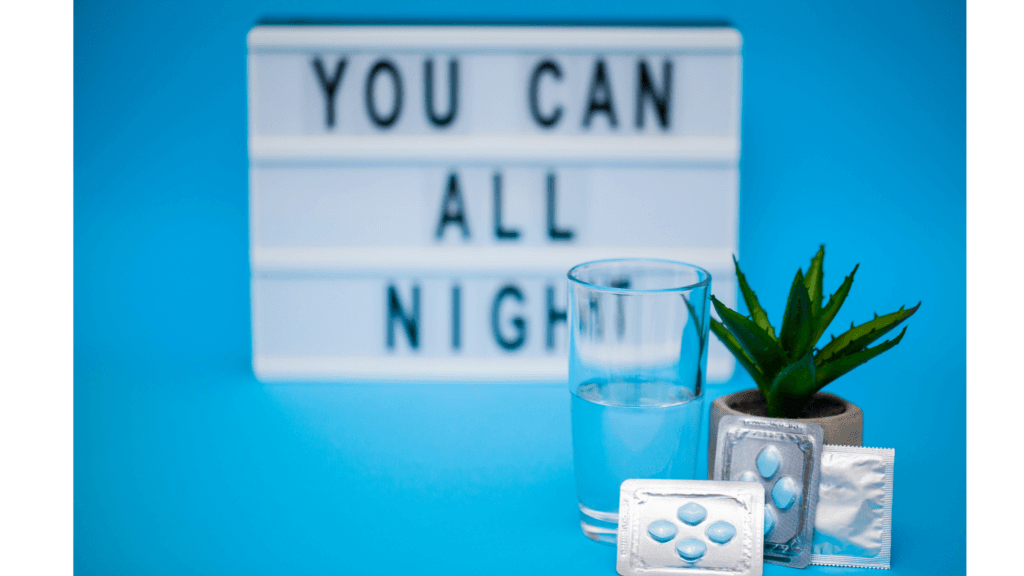 Yes, these are the pills to stay erect.
No, they are not a pleasure tool.
Both Sildenafil and tadalafil are only to be had after consulting your doctor. Your doctor is the only person who can tell you which medication is right for you and what dosage will help you get the best results.
Viagra:
Viagra (known as Sildenafil) is a prescription medication that helps men get and maintain healthy erections. It will only make you hard when you are turned on. Here are 8 quick tips for the best Viagra results.
Tadalafil:
Tadalafil is a prescription medication. It is considered a mild form of Viagra and is very effective. Like Viagra, tadalafil should be taken by individuals who have difficulties in getting an erection.