Key Ingredients 🌿
Usage Instructions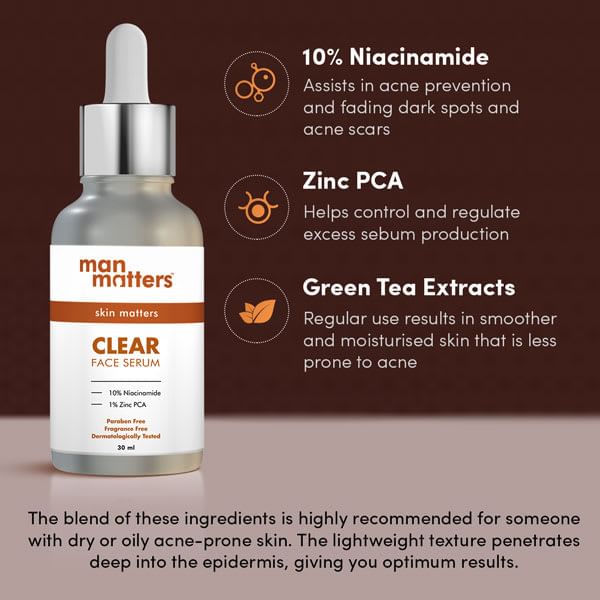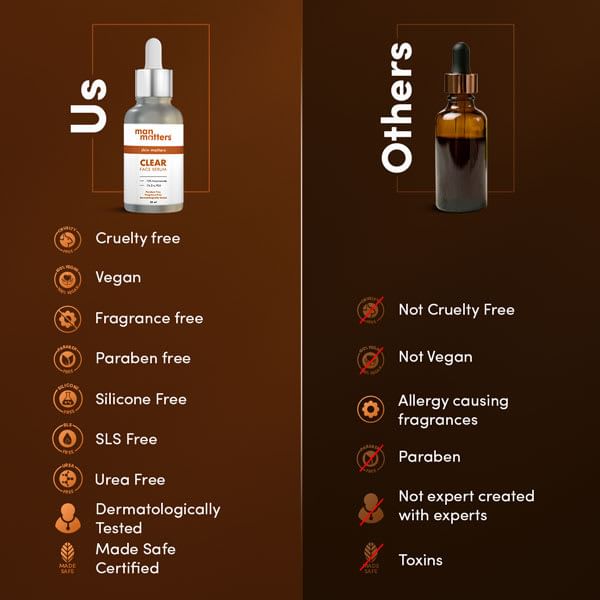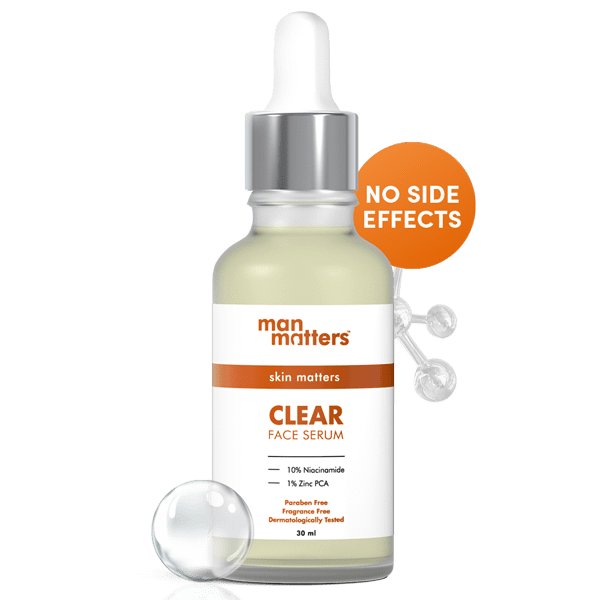 100% Vegan Anti Acne Face Serum for Oily Skin
CLEAR 10% Niacinamide Serum For Acne & Dark Spots (30 ml)
Check Delivery Date
Enter pincode to check delivery date of your wellness regime.
Expert Recommended Solutions
Say goodbye to acne marks and stubborn dark spots with Man Matters Clear 10% Niacinamide Serum for acne prone skin.
This Niacinamide face serum for oily skin helps diminish dark spots and acne marks. It also helps regulate excess oil production, soothes inflamed skin and prevents acne formation. Regular use of this anti acne face serum leaves the skin clear, smooth and moisturised.
What does the product do
Soothes inflamed skin
Active acne leads to inflamed skin. Zinc PCA and Green Tea Extracts in this niacinamide serum have soothing properties. Regular use of this face serum for men calms inflamed skin and infuses moisture.
Regulates oil production and Prevents acne formation
Hormonal changes or stress may increase sebum production in your pores. Excess oil makes your skin look greasy and prone to acne formation. This face serum for oily skin has a blend of Niacinamide and Green Tea extracts which help control and regulate sebum production so that your skin won't feel greasy. This serum for acne prone skin contains Zinc PCA - an antibacterial agent. With regular use, it helps control excess shine and prevent acne formation.
Visibly fades acne marks
This face serum for men has 10% Niacinamide. Niacinamide is a potent skin brightener that helps fade pigmentation and dark spots. It does that by blocking melanin production in the skin, rebalancing skin tone and reducing discolouration.
Who is it for
This face serum is for you: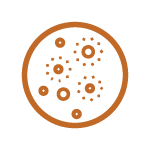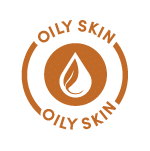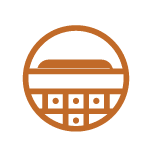 Begin your wellness journey with a complimentary doctor consultation
Consult Now
How does it do it?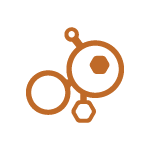 10% Niacinamide
This face serum for men contains a potent concentration of Niacinamide (also known as Vitamin B3). Studies have shown it to be effective against hyperpigmentation and acne. This dark spot removal serum helps fade acne marks by inhibiting melanin production. Niacinamide also has antibacterial properties, which help prevent acne formation.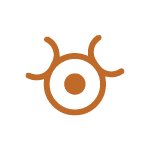 Zinc PCA
Known as an oil regulator, Zinc PCA helps control and regulate excess sebum production. It also has moisturising and anti-bacterial properties. Regular use keeps your pores free from extra oil, resulting in non-greasy, moisturised and acne-free skin.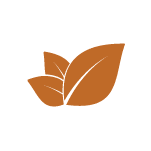 Green Tea Extracts
Rich in antioxidants, regular application of Green Tea reduces oxidative stress, thereby reducing inflammation and acne. It results in smoother and moisturised skin that is less prone to breakouts.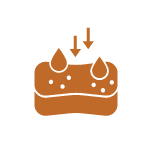 Easy Absorption
This water-based face serum for men is a lightweight formula which seeps deep into the skin. It gets absorbed quickly without leaving behind any residue.
Ingredients list
Purified Water, Niacinamide, Propylene Glycol, Glycerin, Zinc PCA, Diethylene Glycol Monoethyl Ether, Phenoxyethanol, Hydroxyethylcellulose, Citric Acid, Xanthan Gum, Camellia Sinensis Leaf (Green Tea) Extract, Ethylhexylglycerin, Sodium Gluconate.
Safe and Effective
100% Vegan
Cruelty Free
Paraben Free
SLS Free
Silicone Free
Urea Free
Fragrance Free
Dermatologically Tested
Australian Made Safe Certificate
Clinical Proof
Lab tests and certifications


Made Safe
Certified
how to use
Step 1: On a cleansed face and neck, apply a pea-sized amount of this 10% Niacinamide serum.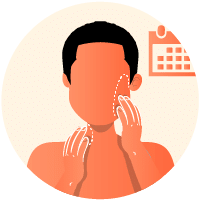 Step 2: Gently massage the face serum in upward motions and wait for it to absorb in your skin.
Caution: If you want to use topical Vitamin C products in your regime, keep a gap of 6-8 hours after applying CLEAR 10% Niacinamide serum for men. Follow the instructions and use only on unbroken skin. Patch test this face serum for glowing skin before incorporating it into your routine. If irritation occurs, consult a professional. Keep out of reach of children.
What it works best with?
Healthy diet
Eating fresh, whole foods like fruits & salads will help boost skin regeneration.
Exercise
Exercising 3-4 times a week boosts blood circulation and oxygen delivery to your skin. This keeps your skin healthy and glowing.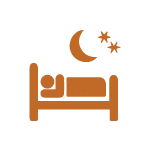 Sleep
A minimum of 7 hours of uninterrupted sleep will help keep your skin refreshed & young.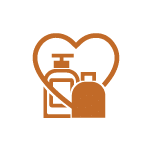 Skin Care Regime
Take extra care of your skin by following a skin care regime. Use a cleanser targeted to prevent acne, follow up with a non-comedogenic
moisturiser
and
sunscreen
. If you want professional help in creating a routine for your skin, book a
FREE online consultation.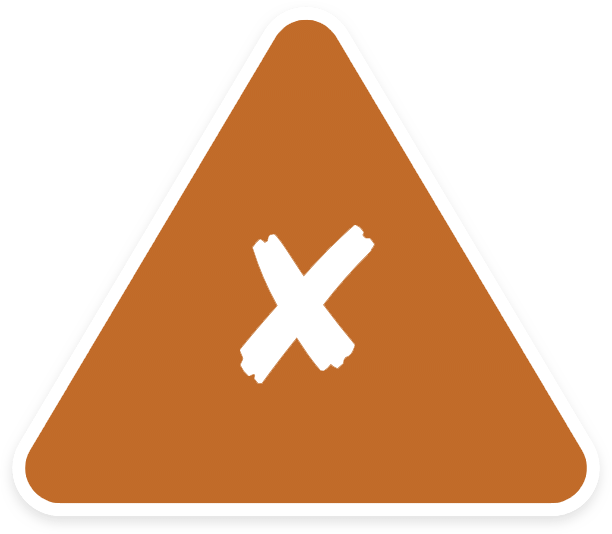 What it won't do
Make your skin clear in a day
Just like Rome, the changes on your skin won't show up in a day. Experience best results for your skin after consistent use of this face serum for dark spots for a minimum of 3-4 months.
Ban acne from your skin
While this face serum for men helps prevent acne from your skin, it might not completely eliminate it. It might significantly decrease the recurrence of acne but not completely stop it.
Completely stop dark spot formation
Melanin formation is a natural response to protect your skin against sun damage. While this face serum helps slow down melanin production, it won't completely stop it.
HOW WE COMPARE


100% vegan

No Paraben

No SLS

No Silicone

No Urea

No Fragrance

Clinically Tested

Made Safe Certified

Dairy ingredients

Parabens

SLS

Silicone

Urea

Allergy fragrances

Not safe

Toxins
CONTACT US
Got Questions?
Its normal to be curious, we will answer your doubts comprehensively here, for everything else we are just a Whatsapp message away.
Live a better life. Try our products now.
Get 20% Cashback in your MM Wallet.
Applicable on all orders when you pay online.
*Cashback is credited to your wallet once your order is delivered and is valid for 90 days from the date of credit into your wallet.
Delivery Instructions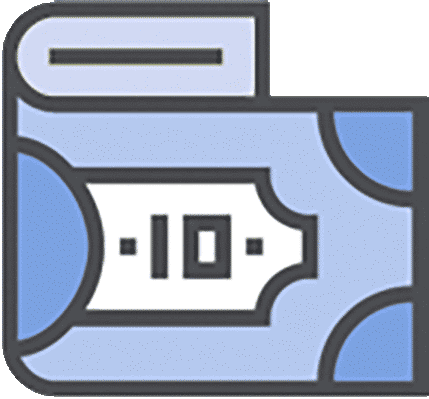 COD AVAILABLE
You can pay for
your order
on delivery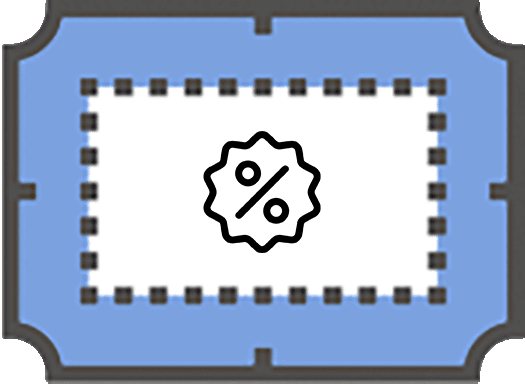 20% CASHBACK
When you pay online by card, netbanking or UPI/GooglePay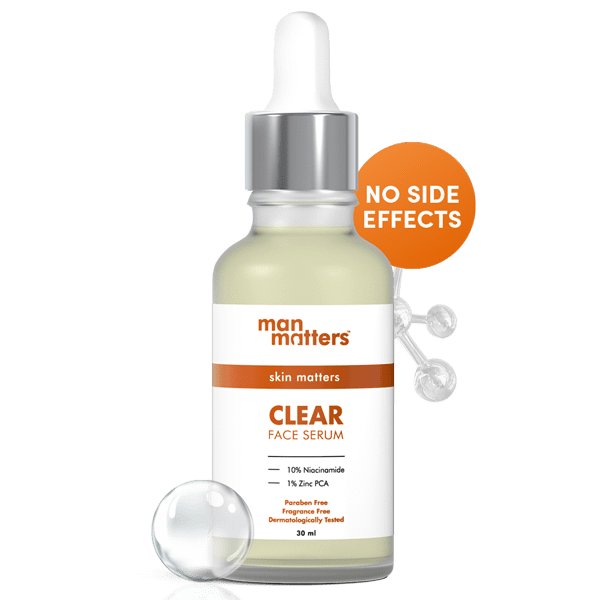 100% Vegan Anti Acne Face Serum for Oily Skin
CLEAR 10% Niacinamide Serum For Acne & Dark Spots (30 ml)
The product has been added to the cart