Key Ingredients 🌿
How It Works
Visible Effects
Usage Instructions
Hair Regrowth Starter Kit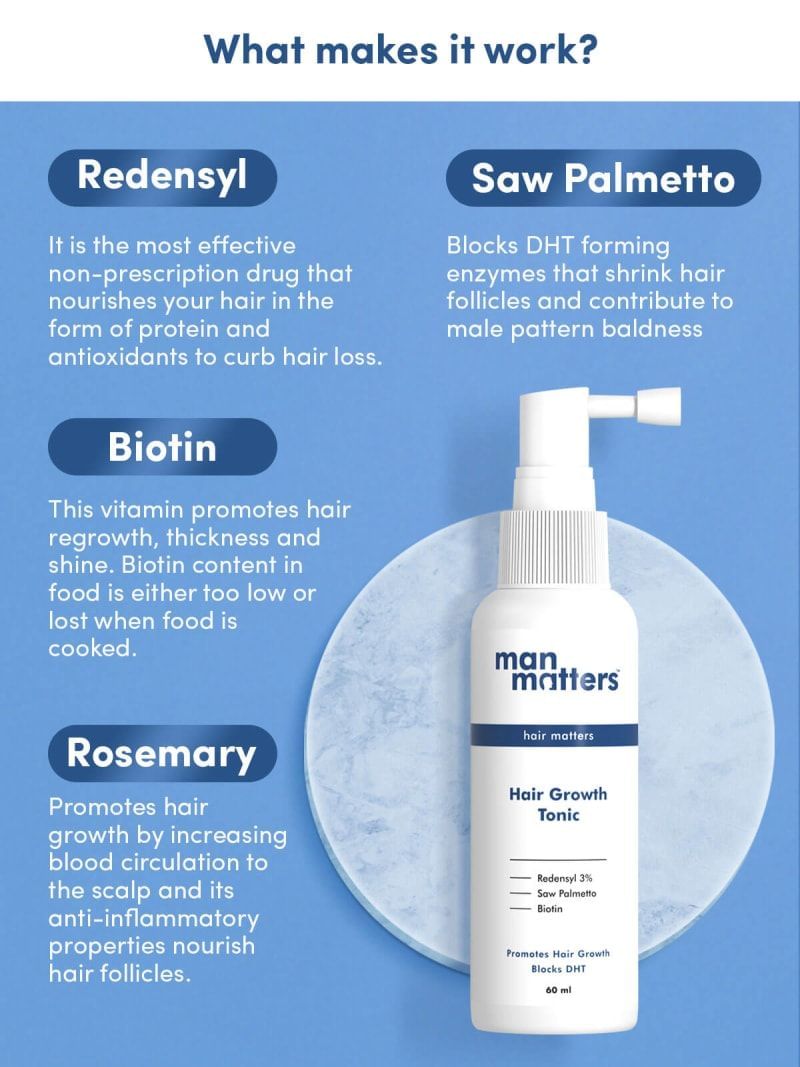 Grow Hair Tonic and Nourish Hair Gummies
Check Delivery Date
Enter pincode to check delivery date of your wellness regime.
WHAT'S IN THE KIT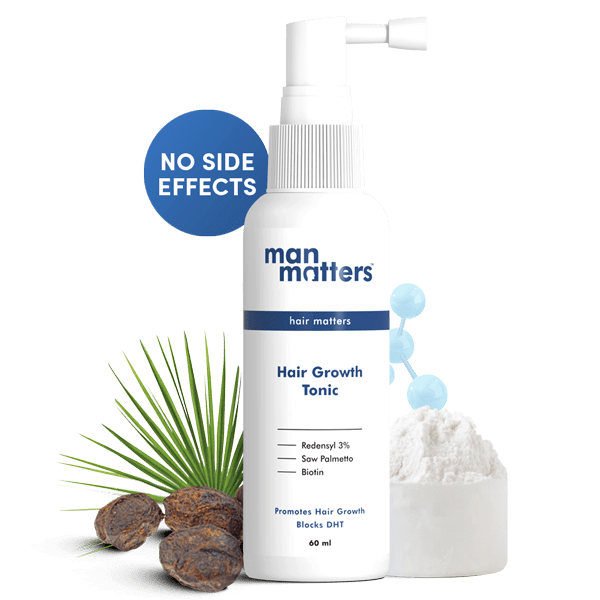 Redensyl Grow Hair Tonic (60 ml)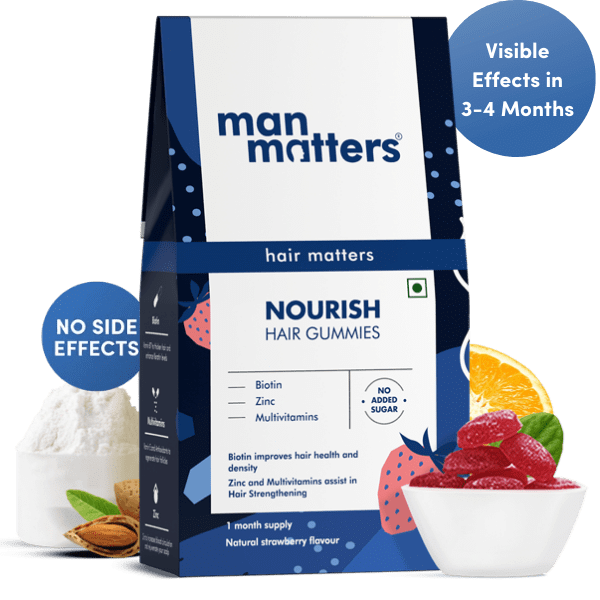 Biotin Hair Gummies (30 N)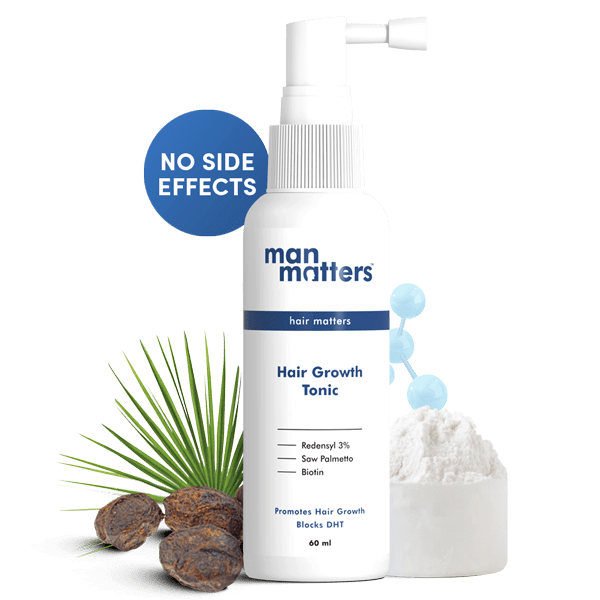 GROW Hair Tonic is a scalp serum to help you unlock hair growth, powered with patented Redensyl active. It is the newest breakthrough against hair loss, giving visible results in 84 days without side effects.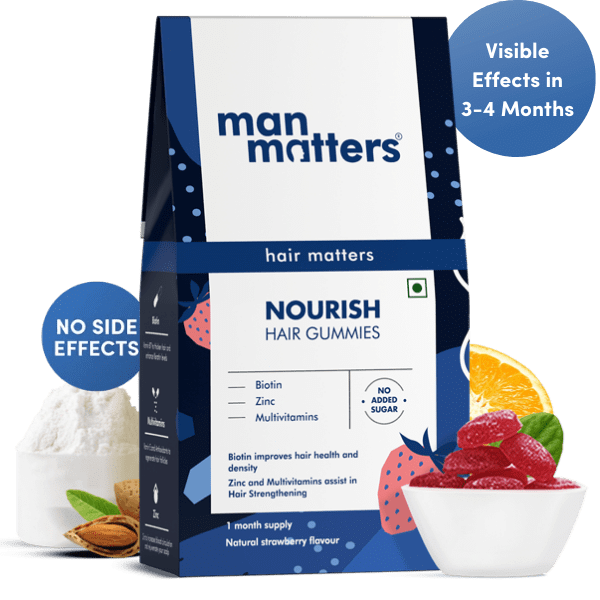 Who said health & yummy don't go hand in hand? Our Hair gummies with Biotin, multivitamins and Zinc break this myth. These sugar free yet yummy chewables are packed with the essential nutrients your hair needs to get stronger
How Redensyl Works On Your Hair?
Promotes Hair Growth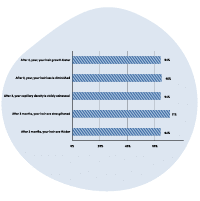 Increased Blood Flow
Thicker Stronger Hair
Promotes healthy hair growth in the anagen phase by 8.9%. Reduces hair fall in the telogen phase by 16.5%.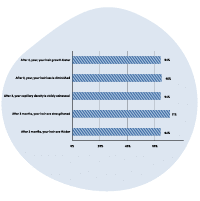 Increases blood flow to the scalp and reduces hair fall.
Therefore, Redensyl ensures thicker and stronger hair.
KEY INGREDIENTS
Sourced from across the world, the best ingredients to help you fight hair loss
Redensyl
Redensyl is the newest breakthrough ingredient to regrow your lost hair. It is the most effective non-prescription drug that nourishes your hair in the form of protein and antioxidants to curb hair loss.
ACTIVE INGREDIENT OF
Hair Tonic
Saw Palmetto
Blocks DHT forming enzymes that shrink hair follicles and contribute to male pattern baldness.
ACTIVE INGREDIENT OF
Hair Tonic
Rosemary
Promotes hair growth by increasing blood circulation to the scalp and its anti-inflammatory properties nourish hair follicles.
ACTIVE INGREDIENT OF
Hair Tonic
Biotin
This vitamin prevents hair from thinning. A biotin supplement will restore your hair health to ensure you have thick and strong hair growth.
ACTIVE INGREDIENT OF
Tonic & Gummies
Vitamin A
It balances out the oil production in your scalp and nourishes your hair for better volume. Vitamin A also strengthens hair to reduce breakage.
ACTIVE INGREDIENT OF
Hair Gummies
Zinc
Ensures growth and repair of hair tissue to ensure hair growth that is stronger. By maintaining the functioning of hair follicles, it ensures stronger hair.
ACTIVE INGREDIENT OF
Hair Gummies
Vitamin C
Stimulates collagen production and prevents your hair from aging.
ACTIVE INGREDIENT OF
Hair Gummies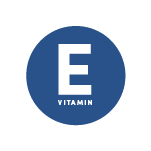 Vitamin E
Boosts hair growth by reducing oxidative stress - your body's excess free radicals that damage cells and cause hair loss.
ACTIVE INGREDIENT OF
Hair Gummies
No Added Sugar

No Preservatives
Gelatin Free
Silicone Free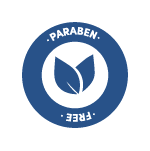 Paraben Free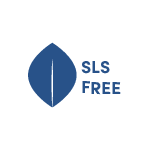 SLS Free
Learn More about all the ingredients used in our products
🌿 Learn More
Begin your wellness journey with a complimentary doctor consultation
Consult Now
Clinical Proof
Lab tests and certifications
Backed by
Research
View Studies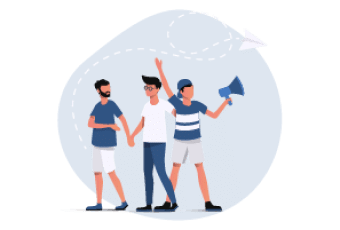 Help your friends & Earn Money
Refer & Earn up to Rs 2000 in your Man Matters Wallet
Refer Now
WE'VE GOT YOU COVERED
Nutritional Deficiency
Even a balanced diet isn't enough
Not able to follow a proper diet with essential nutrients? This is one of the biggest reason for the onset of hairfall. Our biotin, zinc and multivitamins enriched gummies help to reduce the nutritional deficit you have in your body.
Even a balanced diet may not be enough to restore and maintain healthy hair. Vitamins are either lost while cooking or are found in tiny quantities. Each gummy has nutrients worth:
20 eggs for Biotin
20 cashews for Zinc
1/2 cup of carrots for Vitamin A
1/2 orange for Vitamin C
20 almonds for Vitamin E
The Science Of Hair
Anagen Phase
Catagen
Telogen Phase
Hair cells divide rapidly thus creating new hair growth. It lasts for 3-5 years.
Phase Hair detaches itself from blood supply and stops growing. This phase lasts 2-3 weeks.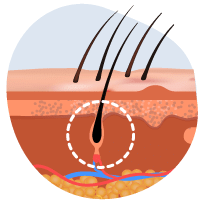 The hair enters a dormant stage and then falls out. This phase lasts for 3 months.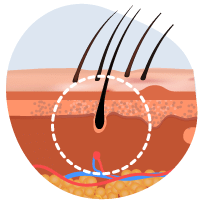 VISIBLE EFFECTS
Here's what happens once you start this regime
After 1 month
Reduced Hair Breakage and Stronger Hair.
After 2 months
Thicker & Stronger Hair. Reduced Hair Fall.
After 3 months
Nourished Hair and Visbile Hair Growth.
HOW IT'S USED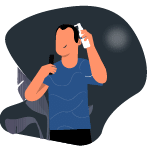 Use GROW 1-2 hours before going to bed.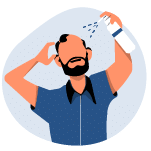 Spray it on the affected areas of your dry scalp.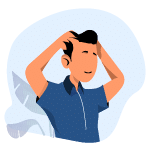 Massage it into your scalp for increased absorption.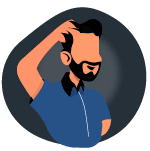 GROW is best left overnight.
Anytime of the day
Pop a gummy in your mouth at the same time each day. We recommend you treat it as your dessert after lunch. Enjoy the delicious sugarless gummy and know that your hair is getting nourished at the same time!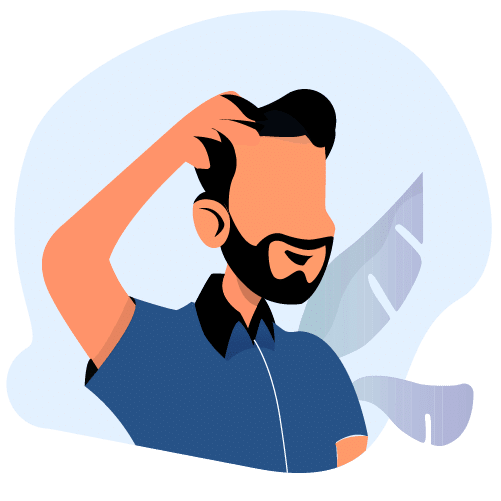 Check your hair quality with a few instant tests
Learn More
Why choose Man Matters?
Free Doctor Consultation
The wellness ecosystem is broken and we intend to fix that. We believe that expert doctor advice and consult shouldn't be so hard, our expert dermatologists are always there to help you and give their advice.
We get you
Talking about personal health is hard. Often embarrassing. We get that. So we took 'matters' into our own hands; and created a place for all matters of man. Hair, skin, weight, sleep, performance and much more. We get you, and we get what matters to you.
Expert Backed Solutions
With so many unreliable sources and searches, it's hard to decide whom to trust. Our solutions are trusted by experts, and are backed by science. We believe that wellness has a science behind it and we want to make it more accessible.
Extended Care & Follow-ups
Wellness is an actively pursued goal of being in a state of good health. We believe that compliance and discipline matter if you want to move towards wellbeing, and we get that it's not easy. We are here to handhold you and help you on this journey.
Stay up to date with all our new product launches, promotions and offers
Enable Alerts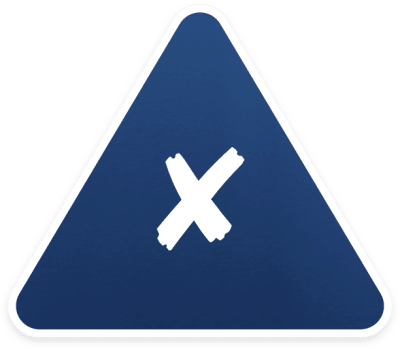 THINGS TO NOTE
Here's what our Kit doesn't do
Give results overnight
Our GROW Hair tonic works best over 8-12 weeks. It will give you results when you give it diligence.
Replace your hair care regimen
GROW promotes healthy hair growth. You still need to clean, oil & condition your hair.
Find true love
We can only make your hair more conducive to running fingers through them. Use that power wisely.

Make you popular
People who truly matter won't care about how you look.
Happy Customers!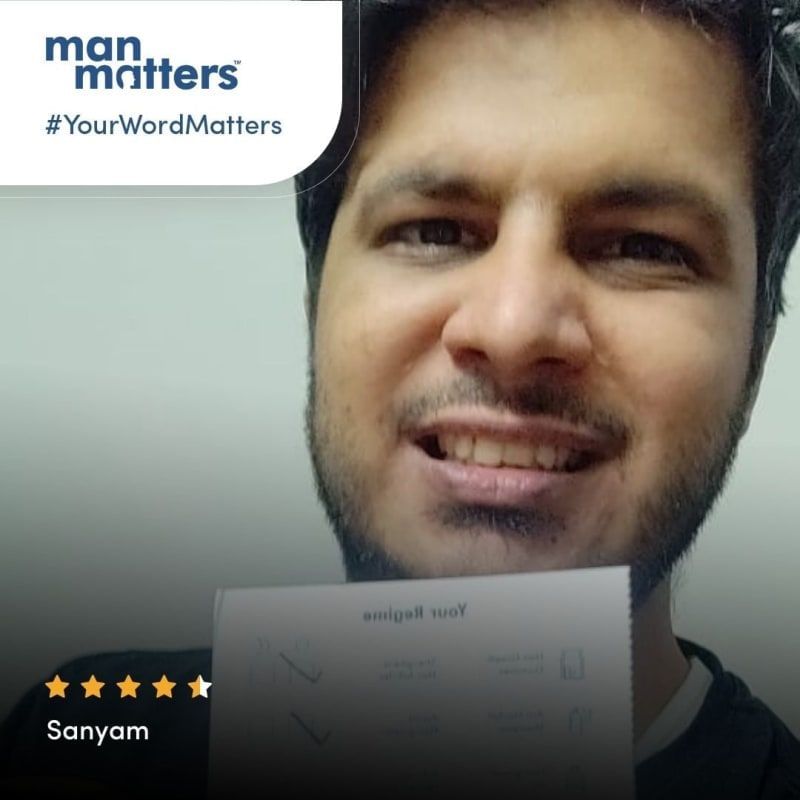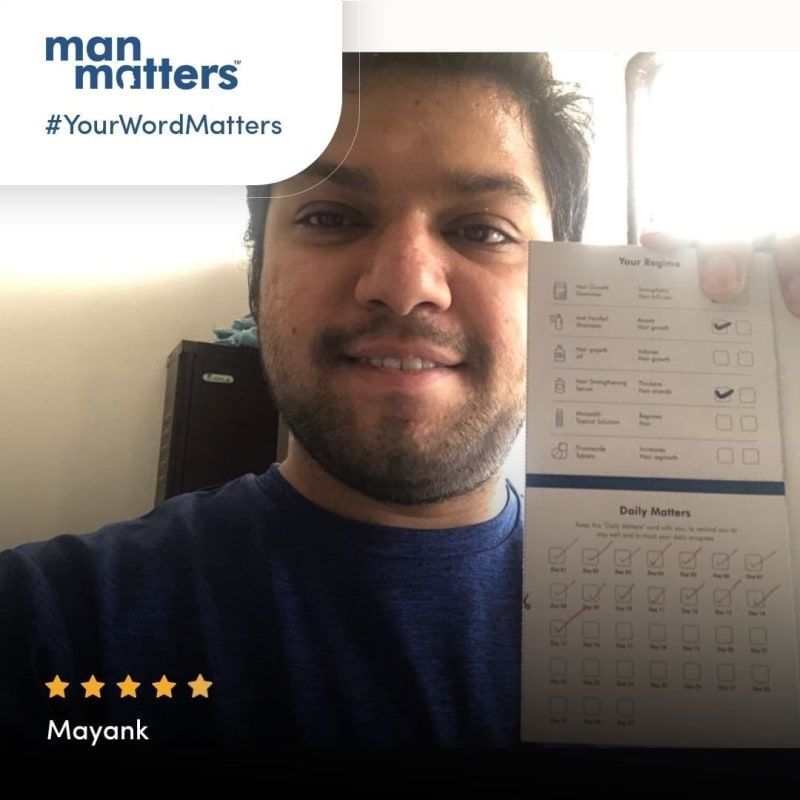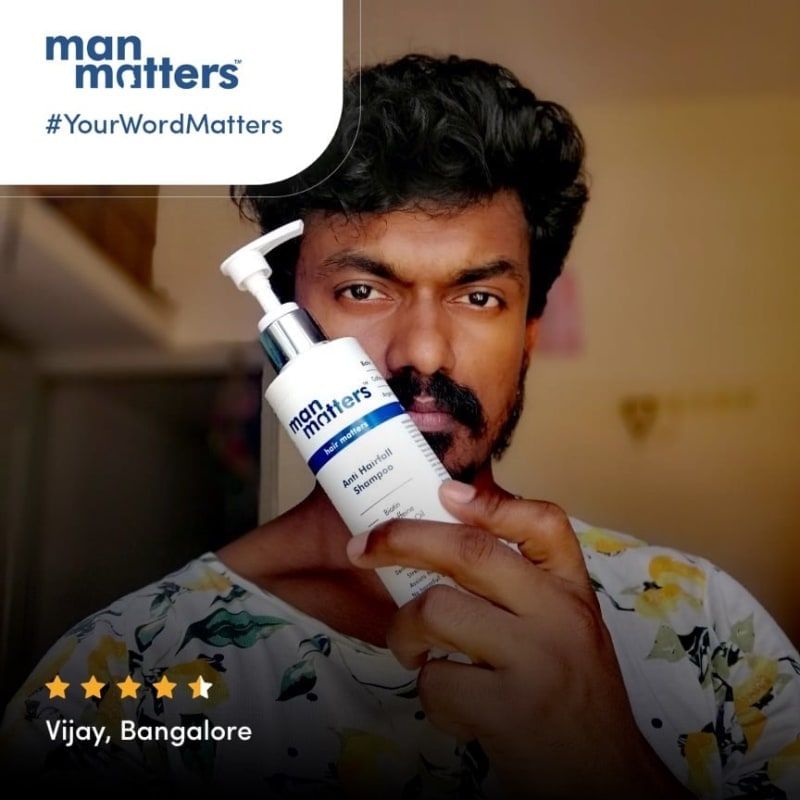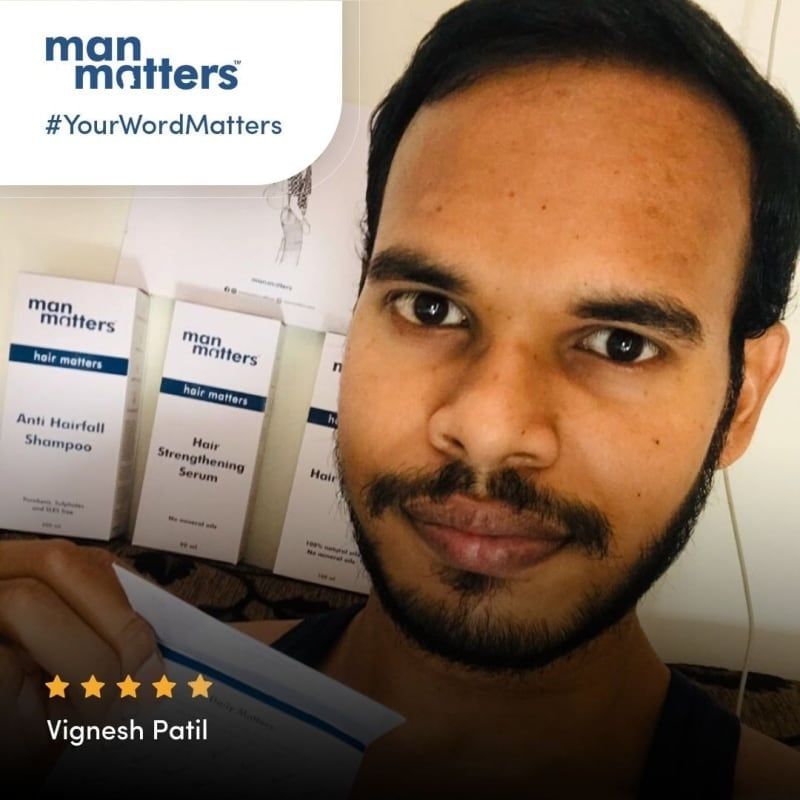 CONTACT US
Got Questions?
Its normal to be curious, we will answer your doubts comprehensively here, for everything else we are just a Whatsapp message away.
Live a better life. Try our products now.
Get 20% Cashback in your MM Wallet.
Applicable on all orders when you pay online.
*Cashback is credited to your wallet once your order is delivered and is valid for 90 days from the date of credit into your wallet.
Delivery Instructions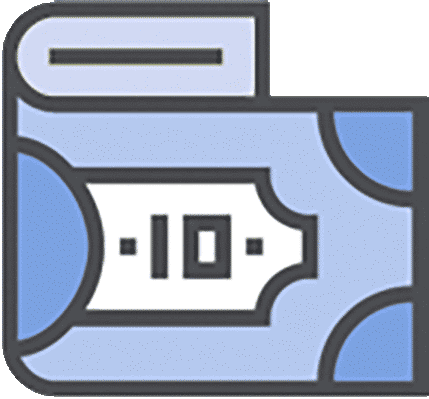 COD AVAILABLE
You can pay for
your order
on delivery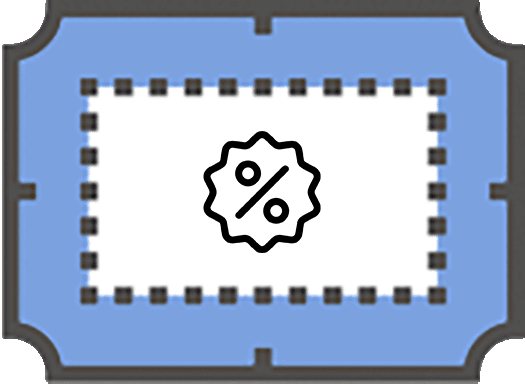 20% CASHBACK
When you pay online by card, netbanking or UPI/GooglePay
Grow Hair Tonic and Nourish Hair Gummies
The product has been added to the cart