Key Ingredients 🌿
Usage Instructions
Advanced Hair Oil (100 ml)
Clinically Tested Hair Growth Oil with Redensyl, Onion & Bhringraj
Advanced Hair Oil With Redensyl (100 ml)
Check Delivery Date
Enter pincode to check delivery date of your wellness regime.
Expert Recommended Solutions
Give your hair the goodness of both Science and Ayurveda with Advanced Hair Oil. India's first-ever oil formula with 1% Redensyl - a clinically proven ingredient that activates stem cells and regenerates hair follicles, combined with proven plant-based ingredients like Onion and Bhringraj oil. This lightweight oil seeps easily into your scalp to promote growth, curb hair fall and improve follicle health for healthy hair!
Product Details
1 Bottle consists of 100 ml
What does the product do
Activates Dormant Follicles
One reason for slower growth is inactive follicles. As men age, blood circulation to the scalp reduces, which results in dormant follicles. Redensyl oil in this Advanced Hair Oil stimulates and boosts blood flow to the scalp with each use. This stimulation of the scalp activates inactive follicles and promotes growth.
Strengthens Hair
One of the primary reasons for hair fall is DHT. DHT is a component of testosterone that, when produced in excess, leads to hair fall. Onion Oil in this Advanced Hair Oil is a known DHT blocker. Regular use of this hair growth oil reduce DHT production, strengthens follicles and reduce hair fall.
Improves Hair Health
Dry and frizzy hair makes your hair look weak and unruly. This Advanced Hair Oil has Bhringraj Oil - popularly known as 'Ruler of Hair', it helps infuse moisture, improve elasticity and texture. All this to give you soft, shiny and strong hair.
Who is it for
This Advanced Hair Oil is for you if:
Begin your wellness journey with a complimentary doctor consultation
Consult Now
How does it do it?
1% Redensyl
Redensyl works by increasing the regeneration of hair follicles. It reactivates stem cells that promote new hair growth by increasing nutrients to the scalp. When used regularly in hair growth oil, it gives quicker and long lasting results. Sourced from Giovadan in Switzerland, it is clinically proven to increase hair growth by 214% within 10 days.
1% Onion Oil
Onion Oil is revered for ages to improve hair health in multiple ways. An antioxidant in nature, it contains nutrients like Vitamin C, B9 (folate), B6 and potassium. Together this hair oil for hair growth, it nourishes the scalp, promotes hair growth, strengthens follicles, prevents breakage, improves blood circulation, and conditions hair.
1% Bhringraj
Popularly known as Keshraj, which means 'Ruler of the hair', Bhringraj hair oil is rich in proteins, vitamins and antioxidants. Regular use of this hair fall control oil helps prevent hair fall, promotes healthy growth, makes hair lustrous, repairs hair damage resulting in soft and smooth hair.
Ingredients list
Coconut Oil, Polyglyceryl-3, Diisostearate, Sorbitan Oleate (and) Polyglyceryl - 3, Polyricinoleate, Glycerin (and) Aqua (and) Sodium Metabisulfite (and) Larix Europaea Wood Extract (and) Glycine (and) Zinc Chloride (and) Camellia Sinensis Leaf Extract, Bhringraj Oil, Onion Oil, Amla Oil, Sandalwood Oil
Safe and Effective
Sulfate Free
Paraben Free
Petroleum Free
Mineral Oil Free
Silicone Free
Artificial Preservatives Free
Artificial Color Free
Australian Made Safe Certified
Cruelty Free
How to use
Gently massage the hair thickening oil into the scalp.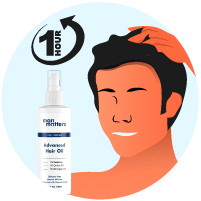 Leave it overnight. If you're planning to use this head massage oil in morning, apply one hour prior to bath.
Note: For best results, use this hair regrowth oil for men three times a week.
What it works best with?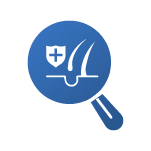 Products targeted to reduce hair loss
This anti hair fall oil is the first step towards curbing hair loss. If you're looking to reduce this concern, you should explore shampoos, serums and other products targeted to reduce fall and improve hair health.

Good diet
Nothing replaces nutritional food intake. Ensure you have good dietary foods such as eggs, spinach and other green leafy vegetables to help boost your hair health.
The right grooming tools
Plastic combs cause micro-tears in your scalp, weakening your follicles. A wooden comb evenly distributes natural sebum more evenly throughout the mane, making your hair resilient against everyday challenges.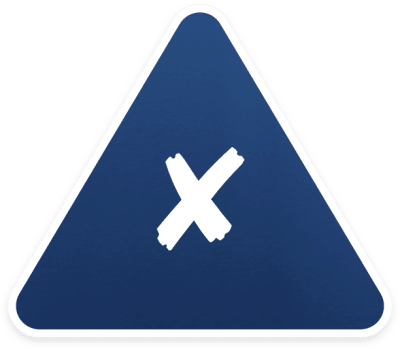 What it won't do

Fast Results
All good things take time, so does growing back healthy hair. Don't expect to grow a mane within 2 days or 2 months.
Solve The Problem Equally For All
Each person is different, and the way our hair growth oil works on everyone is different.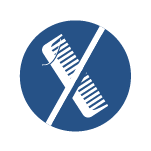 Won't Completely Stop Hair Fall
Hair fall is a natural process. While this hair oil for hair growth will curb hair fall, it won't completely bring it to a stop. You still have to follow good hair hygiene and have a proper diet.
HOW WE COMPARE


Paraben Free

Petroleum Free

Mineral Oil Free

Silicone Free

Artificial Preservatives Free

Artificial Color Free

Made Safe Certified

Cruelty Free

100% Vegan

Has Paraben

Filled with Petroleum

Has Mineral Oil

Contains Silicone

Has Artificial Preservatives

Has Artificial Colors

Not Certified

Tested on Animals

Has Animal by-products
CONTACT US
Got Questions?
Its normal to be curious, we will answer your doubts comprehensively here, for everything else we are just a Whatsapp message away.
Advanced Hair Oil (100 ml)
Live a better life. Try our products now.
Get 20% Cashback in your MM Wallet.
Applicable on all orders when you pay online.
*Cashback is credited to your wallet once your order is delivered and is valid for 90 days from the date of credit into your wallet.
Delivery Instructions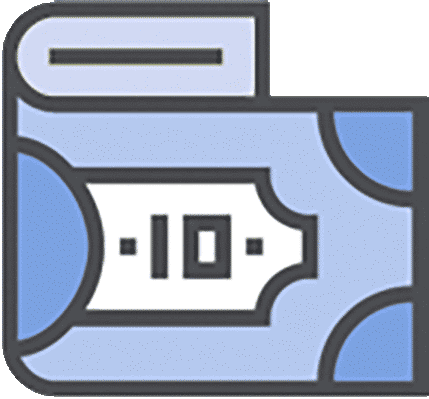 COD AVAILABLE
You can pay for
your order
on delivery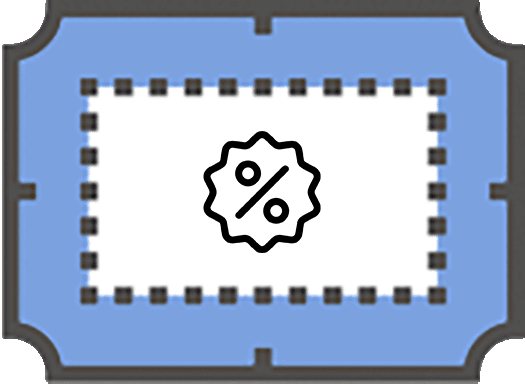 20% CASHBACK
When you pay online by card, netbanking or UPI/GooglePay
Clinically Tested Hair Growth Oil with Redensyl, Onion & Bhringraj
Advanced Hair Oil With Redensyl (100 ml)
The product has been added to the cart