Key Ingredients 🌿
How It Works
Usage Instructions
BLOCK Ultra Light Sunscreen (50 g)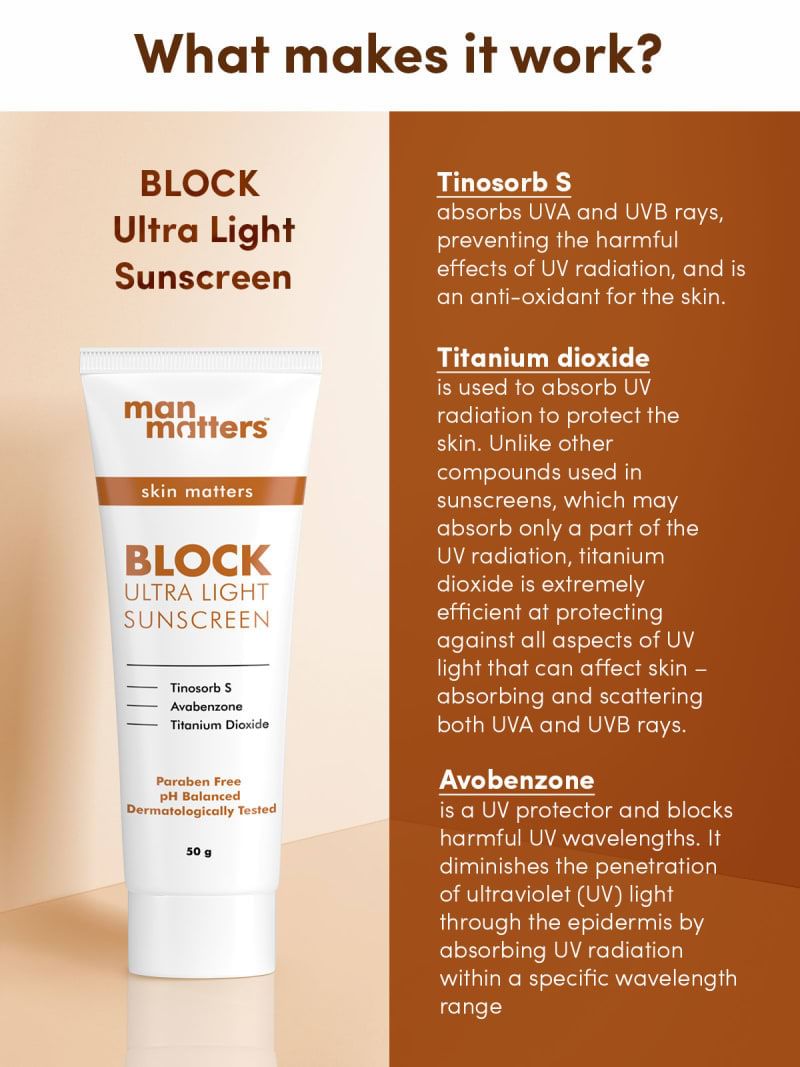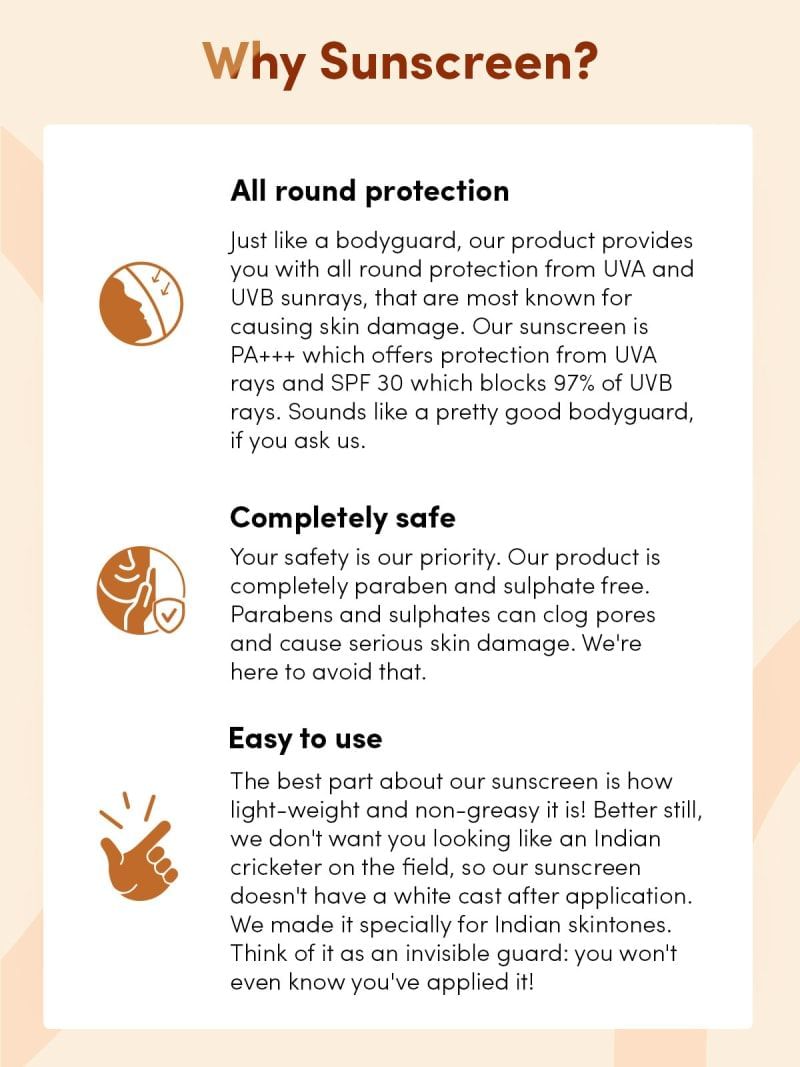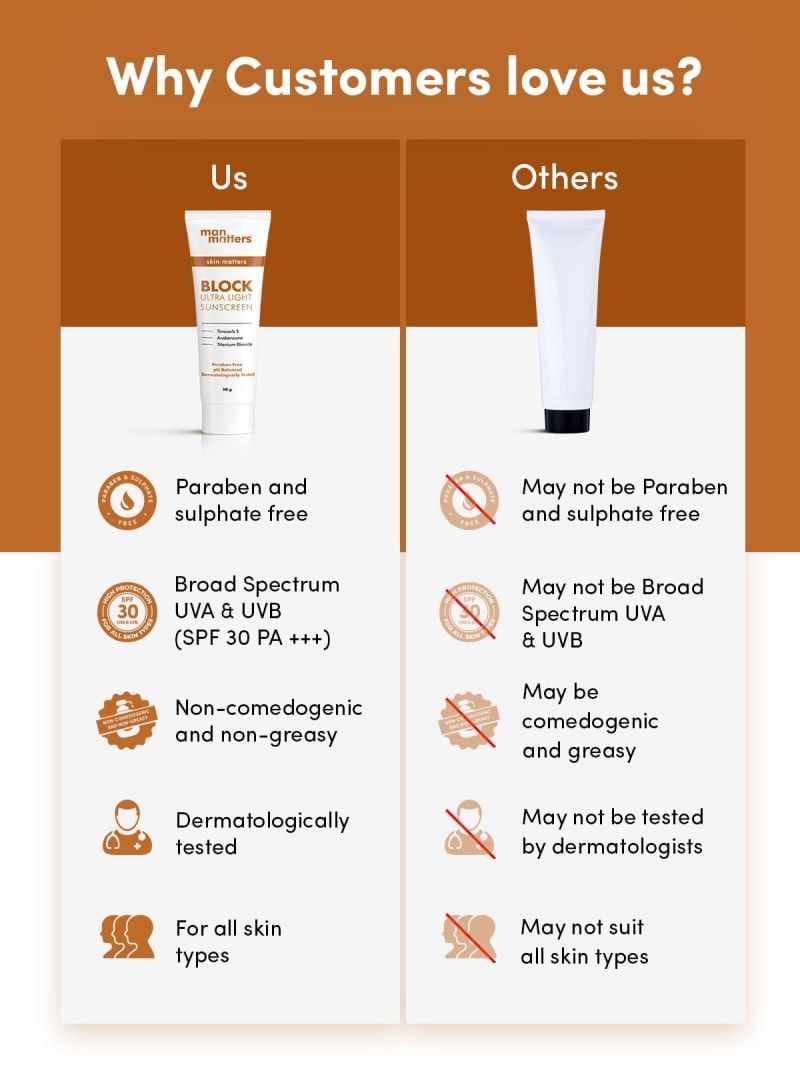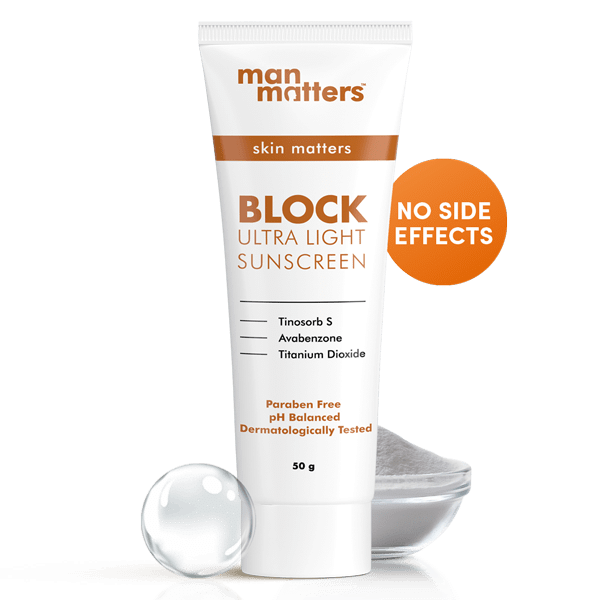 THE BODYGUARD YOUR SKIN NEEDS
BLOCK Ultra Light Sunscreen (50 g)
Check Delivery Date
Enter pincode to check delivery date of your wellness regime.
Expert Recommended Solutions
Our new broad spectrum SPF30 PA+++ sunscreen formula is designed specially for Indian men to give your skin the protection it needs. Effective and invisible, it protects your skin from sun damage and premature aging and is perfect bodyguard for your daily-use skincare routine!
Product Details
1 pack consists 50g
Apply it daily to stay protected
KEY INGREDIENTS
CONTAINS:
Tinosorb S
Broad Spectrum Protection:
Tinosorb S absorbs UVA and UVB rays, preventing the harmful effects of UV radiation, and is an anti-oxidant for the skin.
Titanium dioxide
Reflection & Scattering of UV radiation:
Titanium dioxide is used to absorb UV radiation to protect the skin. Unlike other compounds used in sunscreens, which may absorb only a part of the UV radiation, titanium dioxide is extremely efficient at protecting against all aspects of UV light that can affect skin – absorbing and scattering both UVA and UVB rays.
Avobenzone
Quick Absorption:
Avobenzone is a UV protector and blocks harmful UV wavelengths. It diminishes the penetration of ultraviolet (UV) light through the epidermis by absorbing UV radiation within a specific wavelength range.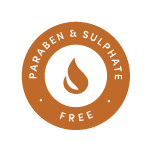 Paraben Free
Broad Spectrum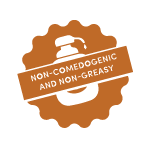 Non-Comedogenic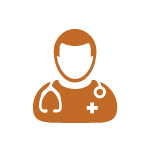 Clinically Tested
Clinically proven ingredients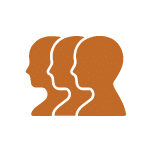 For all skin types
Learn More about all the ingredients used in our products
🌿 Learn More
Begin your wellness journey with a complimentary doctor consultation
Consult Now
Clinical Proof
Lab tests and certifications
Backed by
Research
View Studies


Made Safe
Certified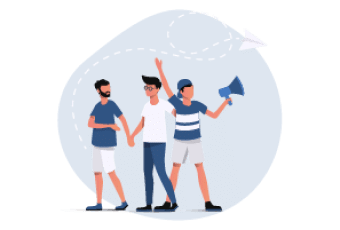 Help your friends & Earn Money
Refer & Earn up to Rs 2000 in your Man Matters Wallet
Refer Now
WHY SUNSCREEN
Many people dismiss sunscreen as a fad, but truth be told, it's one of the most important skin care products you can use! Think of sunscreen as a protective layer. If you wouldn't step out of the house without shoes, you shouldn't step out of the house without sunscreen! Here are three major reasons to keep your skin sun-screened, at all times.
Provides Broad Spectrum Protection
The sun emits ultraviolet or UV rays of two types: UVA rays and UVB rays, both of which cause sunburn, skin damage & in some cases, skin cancer. Sunscreen acts as your personal bodyguard by blocking this harmful UV radiation.
Shields your skin from premature aging
With the harmful sun rays, come wrinkles and premature aging. Using sunscreen won't make you age backwards, but it will protect your skin from aging too far forwards!
Keeps your skin's keratins intact
Your skin contains essential proteins such as collagen and keratin, that usually fade with age, leading to saggy skin. Sunscreen keeps these essential proteins intact in your skin keeping it healthy, young and smooth.
WHEN TO USE
BLOCK is a location neutral product that should be used:
Before stepping out of the house, both under the sun...
You may be having fun under the sun but you're always exposed to the sun's UVA and UVB rays. That's why it's better to be safe than sorry and use sunscreen.
...and away from it
UVA rays are the longest rays and find you even when you might be hiding in the shade, so don't forget to lather yourself in sunscreen. Sitting in the shade doesn't protect you as well as you think it does!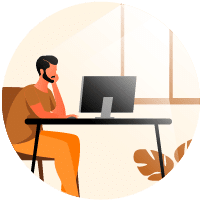 Even when you don't step out the house
If you think work-from-home was protecting you from these rays, think again! Your glass windows at home may block some UVB rays but do not block UVA rays. Sneaky, right? Even if your windows can't block, you can BLOCK!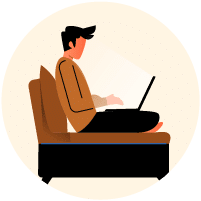 Before using electronic devices
Even when your windows are closed and your curtains are drawn, you can still be exposed to 'blue light' that comes from your electronic devices and can be harmful with prolonged exposure. How do you protect yourself? You guessed it. Sunscreen.
WHY MAN MATTERS SUNSCREEN
Because it's made especially for Indian men. Say hello to BLOCK, your skincare bodyguard, which comes with a whole host of benefits.
All round protection
Completely safe
Easy to use
Just like a bodyguard, our product provides you with all round protection from UVA and UVB sunrays, that are most known for causing skin damage. Our sunscreen is PA+++ which offers protection from UVA rays and SPF 30 which blocks 97% of UVB rays. Sounds like a pretty good bodyguard, if you ask us.
Your safety is our priority. Our product is completely paraben and sulphate free. Parabens and sulphates can cause serious skin damage. We're here to avoid that.
The best part about our sunscreen is how light-weight and non-greasy it is! Better still, we don't want you looking like an Indian cricketer on the field, so our sunscreen doesn't have a white cast after application. We made it specially for Indian skintones. Think of it as an invisible guard: you won't even know you've applied it!
HOW TO USE
In three easy steps!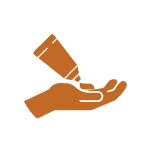 Squeeze out a pea sized amount of our Man Matters BLOCK Broad Spectrum Sunscreen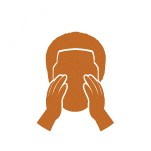 Apply liberally onto face, neck and other exposed areas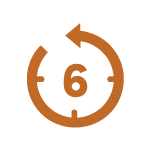 Repeat after every 6 hours
Why choose Man Matters?

Free Doctor Consultation
The wellness ecosystem is broken and we intend to fix that. We believe that expert doctor advice and consult shouldn't be so hard, our expert dermatologists are always there to help you and give their advice.

We get you
Talking about personal health is hard. Often embarrassing. We get that. So we took 'matters' into our own hands; and created a place for all matters of man. Hair, skin, weight, sleep, performance and much more. We get you, and we get what matters to you.

Expert Backed Solutions
With so many unreliable sources and searches, it's hard to decide whom to trust. Our solutions are trusted by experts, and are backed by science. We believe that wellness has a science behind it and we want to make it more accessible.

Extended Care & Follow-ups
Wellness is an actively pursued goal of being in a state of good health. We believe that compliance and discipline matter if you want to move towards wellbeing, and we get that it's not easy. We are here to handhold you and help you on this journey.
Stay up to date with all our new product launches, promotions and offers
Enable Alerts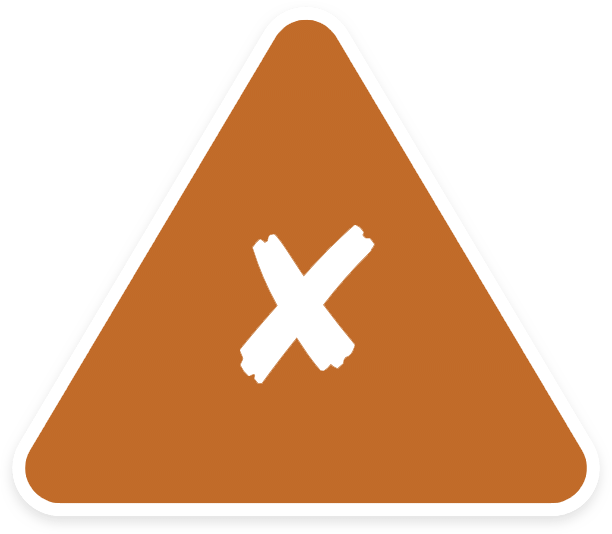 THINGS TO NOTE
WHAT OUR PRODUCT DOESN'T DO
Doesn't cure genetic skin conditions or acne
Please refer to your doctor if you're genetically predisposed to a skin condition or have acne. These will require topical medications.
Doesn't make you age backwards
You won't age backwards like Amitabh Bacchan in Paa. Our sunblock only prevents premature aging and wrinkles, keeping you fresher looking.
Doesn't lighten your skin
This is a skin protector, not a lightener in any way. Our sunscreen will prevent you from tanning excessively but it won't change your skintone.
Happy Customers!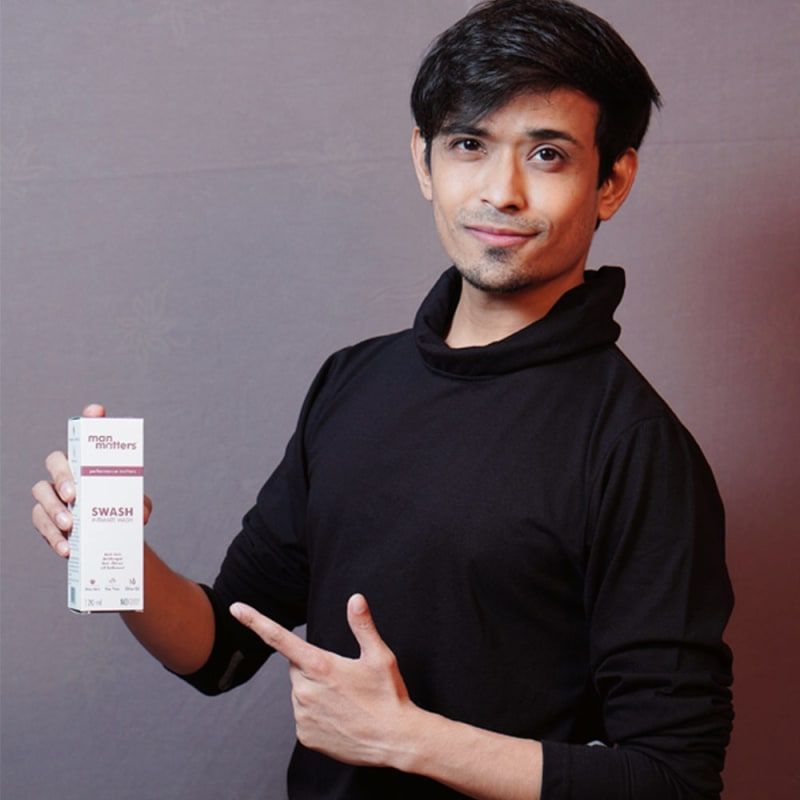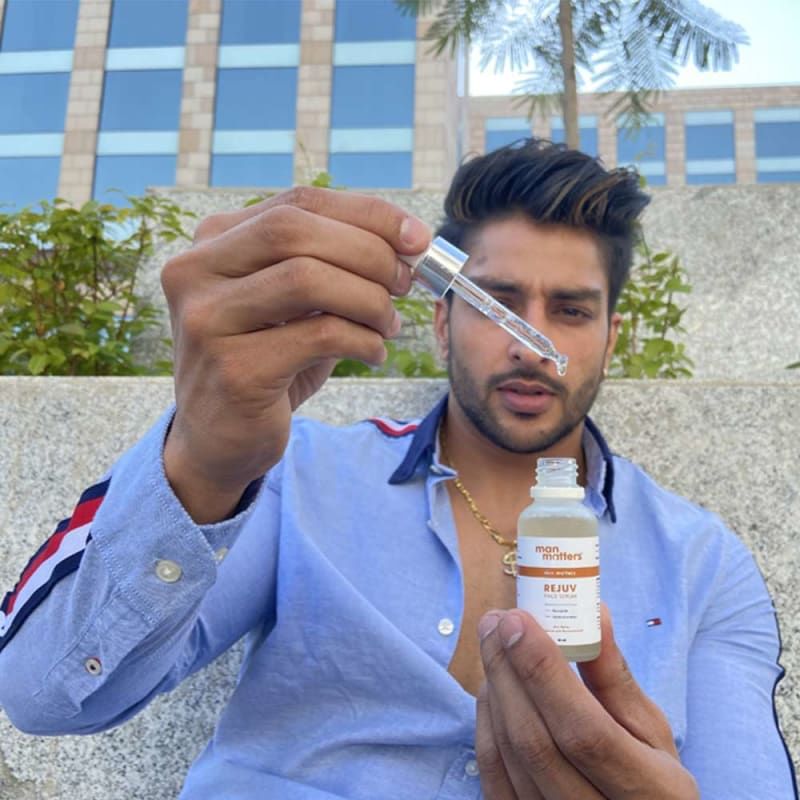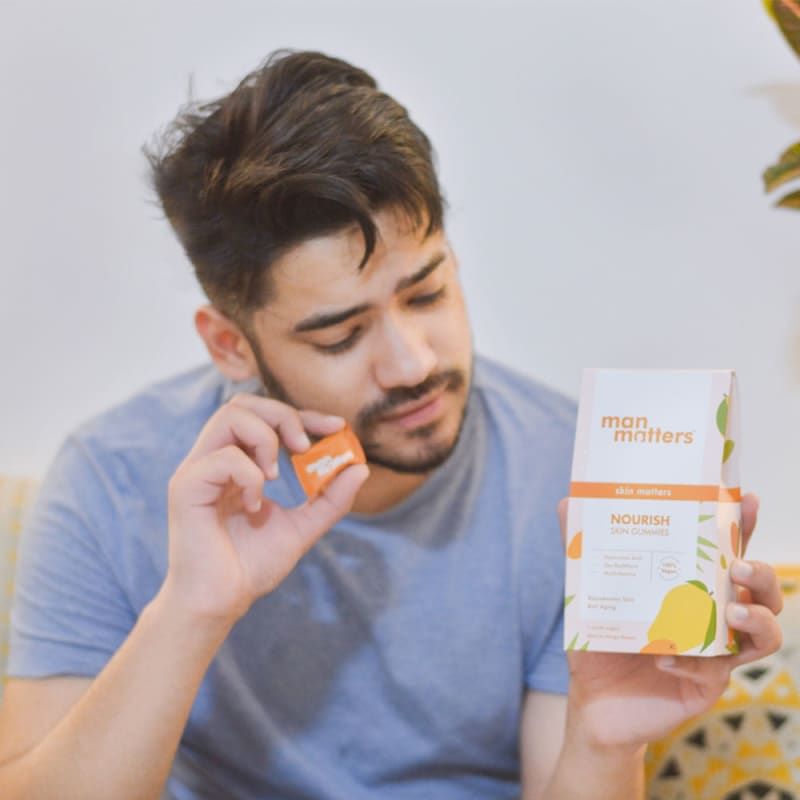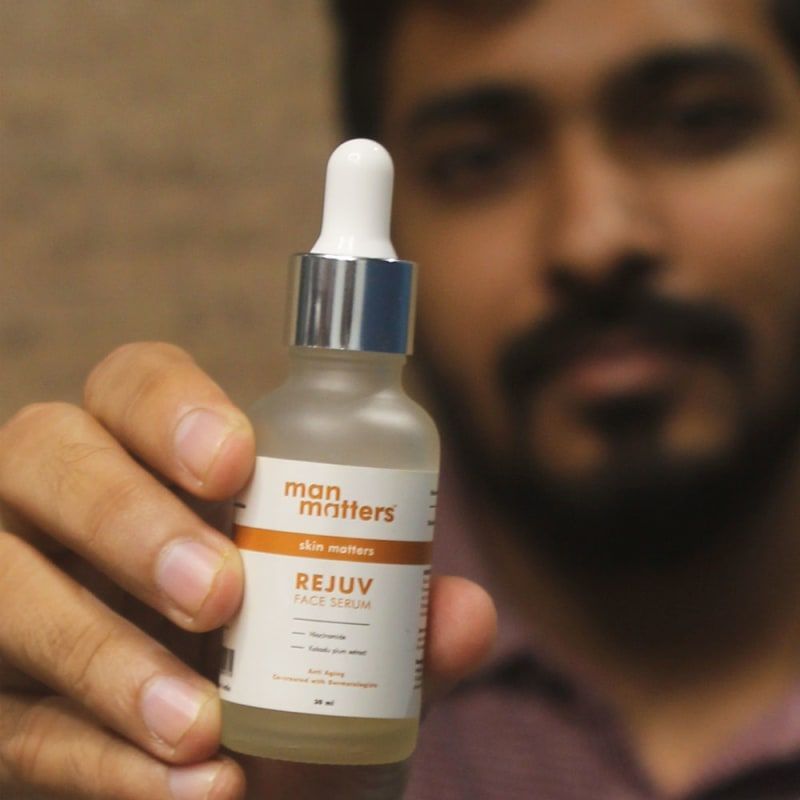 CONTACT US
Got Questions?
Its normal to be curious, we will answer your doubts comprehensively here, for everything else we are just a Whatsapp message away.
BLOCK Ultra Light Sunscreen (50 g)
Live a better life. Try our products now.
Get 20% Cashback in your MM Wallet.
Applicable on all orders when you pay online.
*Cashback is credited to your wallet once your order is delivered and is valid for 90 days from the date of credit into your wallet.
Delivery Instructions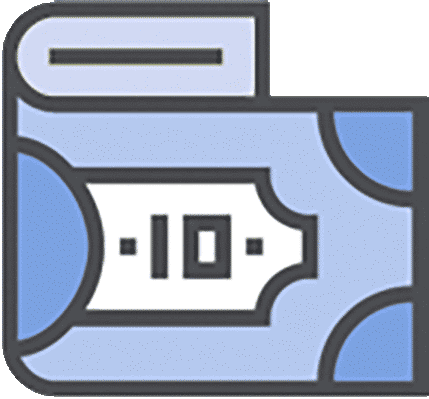 COD AVAILABLE
You can pay for
your order
on delivery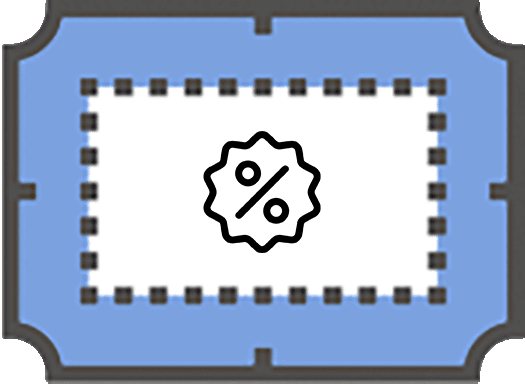 20% CASHBACK
When you pay online by card, netbanking or UPI/GooglePay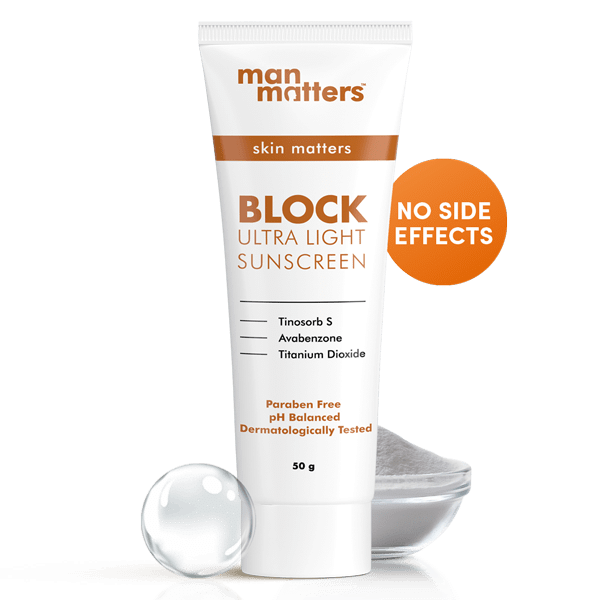 THE BODYGUARD YOUR SKIN NEEDS
BLOCK Ultra Light Sunscreen (50 g)
The product has been added to the cart