Key Ingredients 🌿
How It Works
Visible Effects
Usage Instructions
Active Dandruff Fighting Kit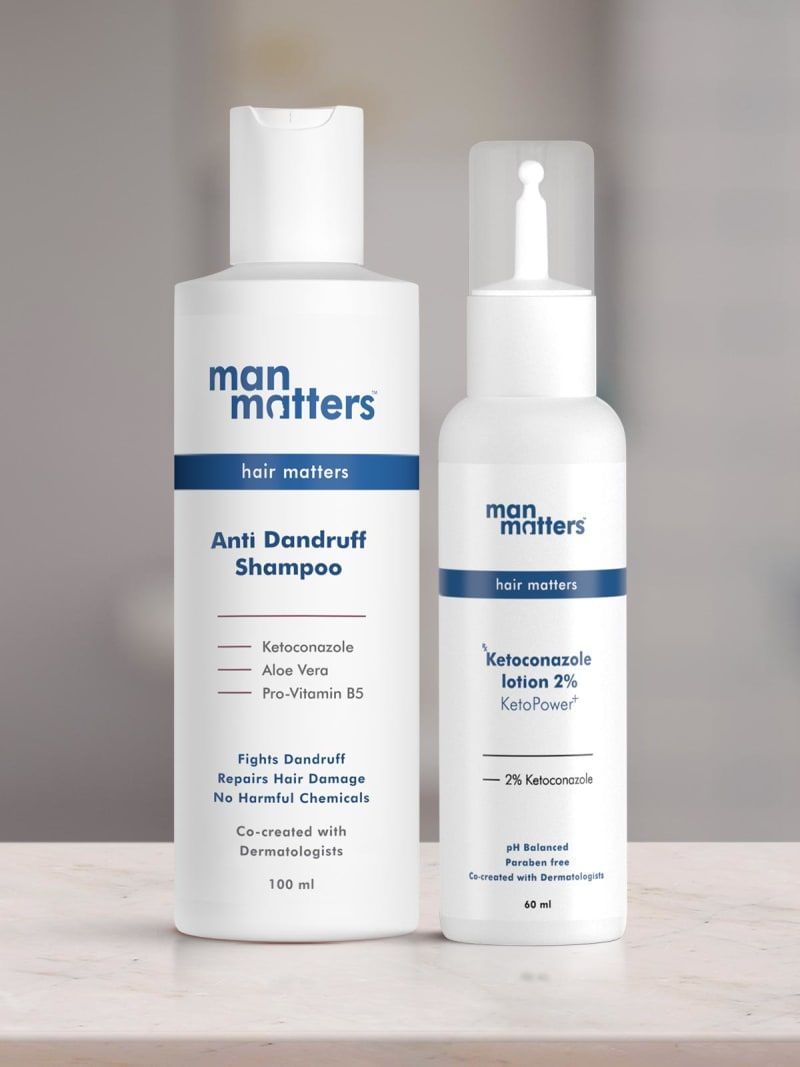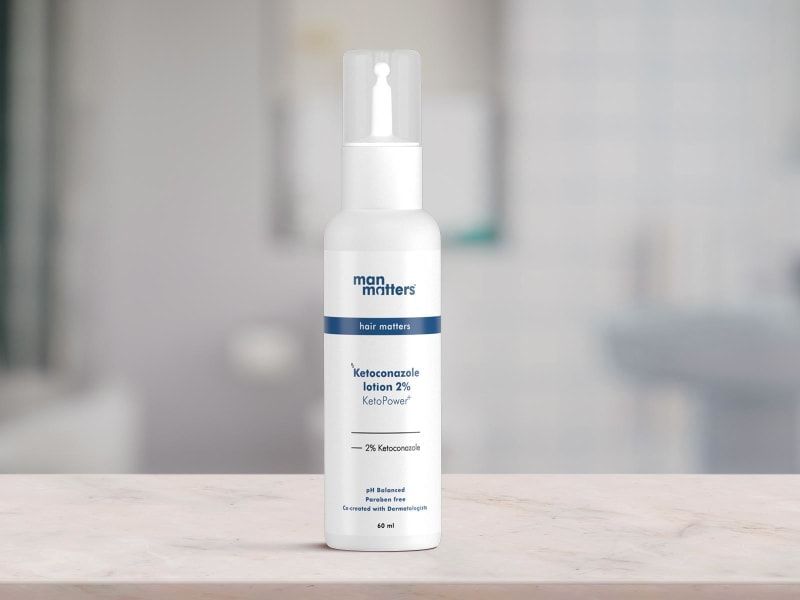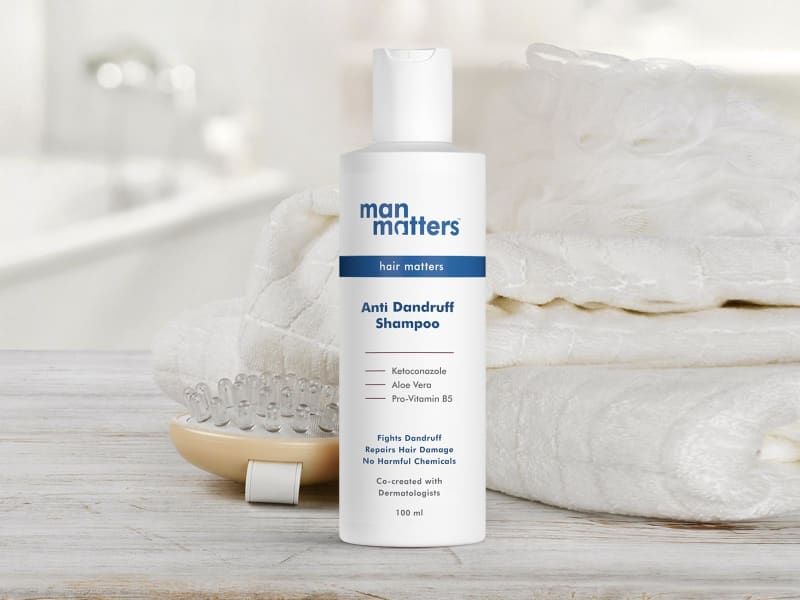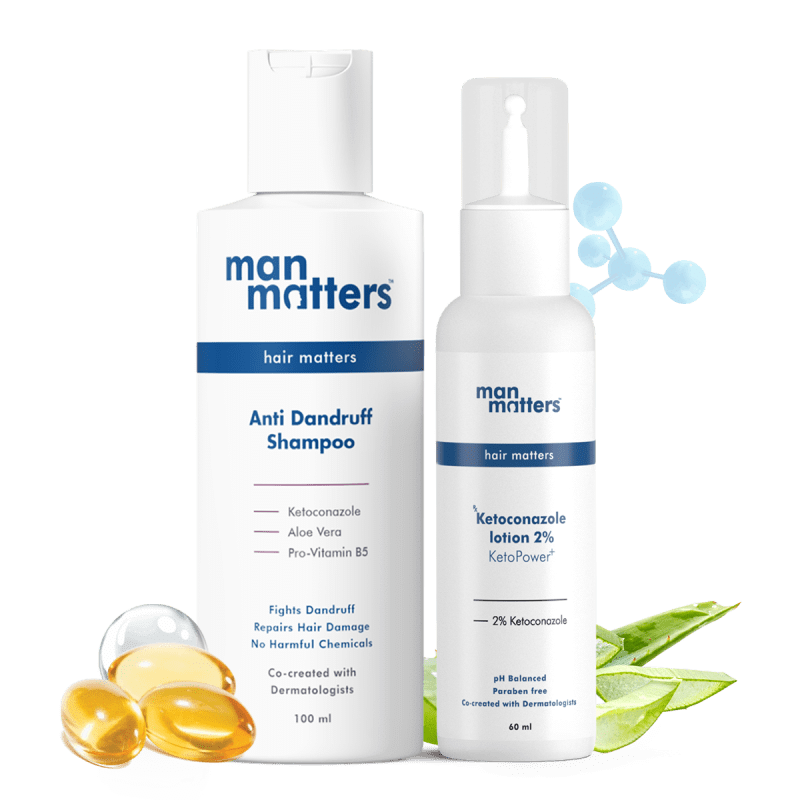 TIRED OF SCRATCHING YOUR HAIR AND SEEING DANDRUFF FLAKES EVERYWHERE? WE'VE GOT YOUR BACK
Active Dandruff Fighting Kit
Check Delivery Date
Enter pincode to check delivery date of your wellness regime.
Bid farewell to annoying white flakes and itchy scalp. This clinically tested duo will take care of your scalp and leave it feeling free of dandruff and itching.
WHAT'S IN THE KIT
Ketopower+ Lotion (60 ml)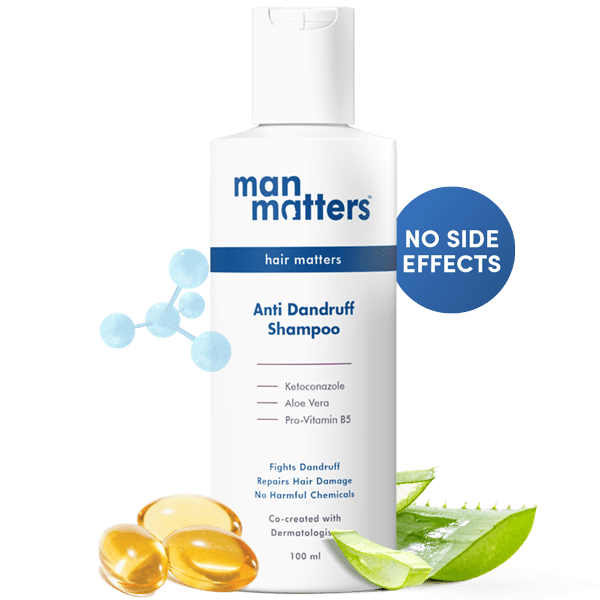 Ketoconazole Shampoo (100 ml)
Ketoconazole is the most potent and sought after antifungal ingredient. This lotion has the 2% concentration of Ketoconazole. This lightweight lotion seeps into scalp and wards off existing dandruff. With regular use, it also helps prevent recurring infestation.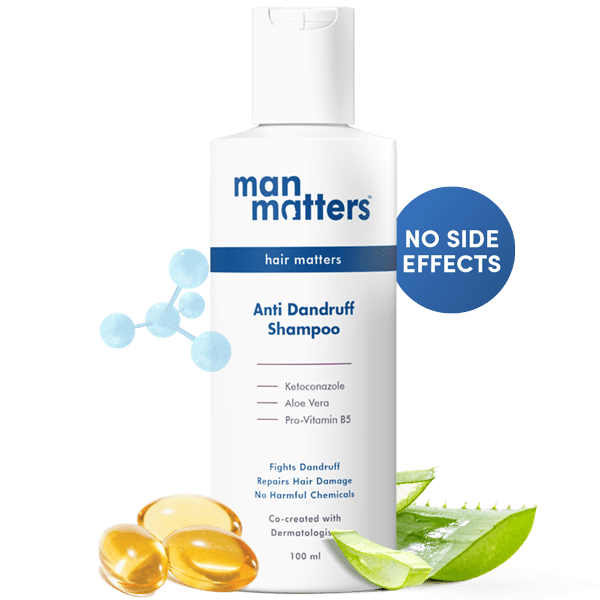 Anti-dandruff shampoo that's powered with Ketoconazole, Aloe vera, and Pro-Vitamin B5 to nourish and repair your hair's health as antifungal agents fight off dandruff.
What is dandruff?
When dead skin cells on your scalp flake, they show up as white clumps or flakes on the scalp and hair roots. This is dandruff.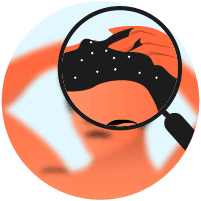 Severe Dandruff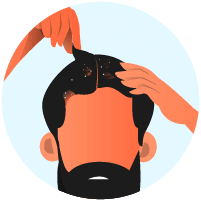 Something Else?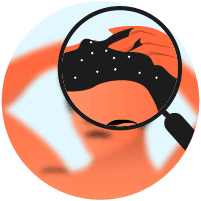 Severe dandruff is caused by an oily scalp and fungal infestation. An oily scalp is helps yield yeast and fungus which results in an irritated and inflamed scalp. You'll notice severe dandruff through larger flakes and persistent appearance on scalp and hair roots.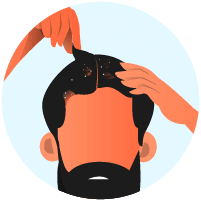 Sometimes it may not even be dandruff at all but a more serious dermatological issue. If you notice more scale-like flakes, pain and extreme irritation, and redness around the scalp, we recommend you see a doctor who can diagnose the issue more accurately.
KEY INGREDIENTS
Ketoconazole
This lotion has 2% concentration of the most effective antifungal and antibacterial agent - Ketoconazole. This helps deal with severe forms of dandruff and prevents recurrence.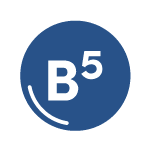 Pro Vitamin B5
This shampoo has Pro Vitamin B5 which penetrates the scalp and deeply moisturizes both - hair and scalp. It repairs damaged hair and shields the scalp from irritation caused by dandruff.
Cruelty Free

Clinically Tested Ingredients

Paraben Free
Learn More about all the ingredients used in our products
🌿 Learn More
Begin your wellness journey with a complimentary doctor consultation
Consult Now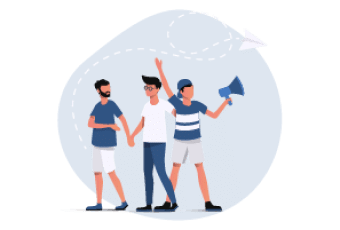 Help your friends & Earn Money
Refer & Earn up to Rs 2000 in your Man Matters Wallet
Refer Now
When do you know you need this?
Our formula is a safe and effective treatment for dandruff on scalp. But how do you know if this is the product for you?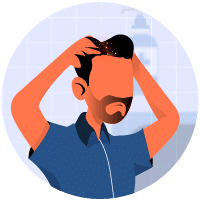 If you've tried a variety of treatments for dandruff and nothing seems to work.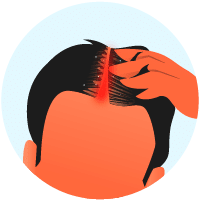 If you've only found products that temporarily get rid of your dandruff instead of permanently eliminating it.
Why this works
If you're someone that's been through multiple rounds of treatment, you're probably wondering why this works. Don't worry, we're here to break it down for you.
High contact time
Part of a regimen
Easy to use
The way to use this lotion is to leave it overnight before washing it off in the morning. Leaving it overnight increases the contact time of lotion with your scalp, making it an effective and expeditious solution.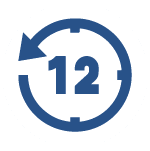 Cleansing & treatment are 2 very essential steps of an effective anti-dandruff regimen. That's why when used together, this combo gives effective results!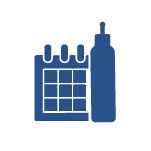 The lotion is light, non-sticky, pleasant smelling & spreads easily on the scalp, so maintaining usage is not a problem. The shampoo deep cleanses the scalp and maintains hair health. Together, they aim at improving your hair health by getting rid of dandruff.
How does this combo work?
Here's how our dandruff-cleansing duo works to give you clean, dandruff-free scalp.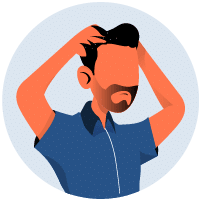 2-step solution
The lotion treats your scalp and does away with dandruff while the shampoo cleanses away visible flakes. When used together, they give a tough fight to dandruff-causing bacteria giving you smooth, silky and flake-free hair.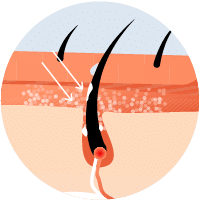 How does the lotion work?
When topically applied, it treats the scalp and does away with dandruff causing fungus. The high-contact time allows the treatment to work effectively.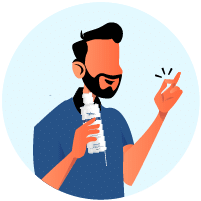 How does the shampoo work?
Antifungal shampoo helps in clearing the scalp of lotion residue and dandruff particle s. It also helps prevent reoccurrence.
Flake-free, healthy hair
When used 2-3 times a week, it gives you scratch-free and healthy hair.
VISIBLE EFFECTS
Here's what happens once you start this regime
After 1 month
Healthier and nourished hair.
After 2 months
Reduced itching & visible reduction in dandruff flakes & scales on your scalp.
After 3 months
100% dandruff-free scalp & healthy, nourished hair.
HOW IT'S USED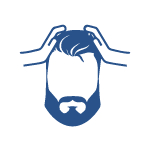 Step 1
Apply Man Matters KetoPower+ Lotion directly on your scalp 2-3 times a week.
Step 2
Leave it on overnight for at least 6 hours.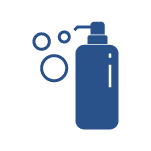 Step 3
In the morning, rinse your hair and apply Man Matters Anti Dandruff Shampoo.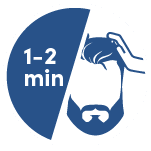 Step 4
Leave the shampoo on for 1-2 minutes.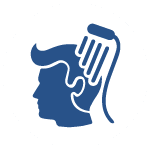 Step 5
Rinse off with water.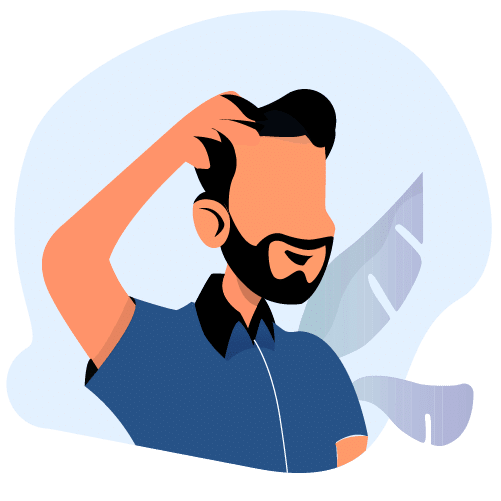 Check your hair quality with a few instant tests
Learn More
Why choose Man Matters?
Free Doctor Consultation
The wellness ecosystem is broken and we intend to fix that. We believe that expert doctor advice and consult shouldn't be so hard, our expert dermatologists are always there to help you and give their advice.
We get you
Talking about personal health is hard. Often embarrassing. We get that. So we took 'matters' into our own hands; and created a place for all matters of man. Hair, skin, weight, sleep, performance and much more. We get you, and we get what matters to you.
Expert Backed Solutions
With so many unreliable sources and searches, it's hard to decide whom to trust. Our solutions are trusted by experts, and are backed by science. We believe that wellness has a science behind it and we want to make it more accessible.
Extended Care & Follow-ups
Wellness is an actively pursued goal of being in a state of good health. We believe that compliance and discipline matter if you want to move towards wellbeing, and we get that it's not easy. We are here to handhold you and help you on this journey.
Stay up to date with all our new product launches, promotions and offers
Enable Alerts
Best With
The complete anti-dandruff regimen
Cleansing & treatment are 2 very essential steps of an effective anti-dandruff regimen. That's why the KetoPower+ Lotion works best with Man Matters Anti-Dandruff Shampoo.
Single minded focus
Please don't use any other allopathy or homeopathy treatments on your scalp while you use this lotion. You must be patient and allow the lotion to work its magic on your scalp without any external interference.
A balanced diet
A balanced diet can play a big role in controlling oil production, and therefore limiting your dandruff. Make sure you eat your fruits and vegetables!
Stress Relief Stay calm
Stress doesn't necessarily cause dandruff but it can aggravate it. This is because stress tends to compromise your immune system, providing the ideal conditions for malassezia, the naturally occuring scalp fungus, to thrive.
Happy Customers!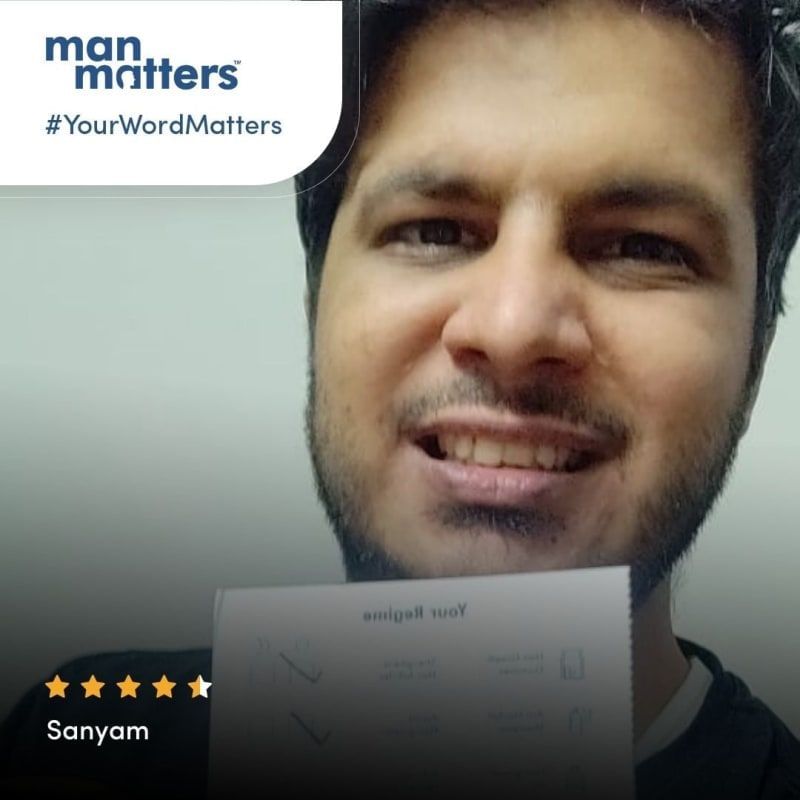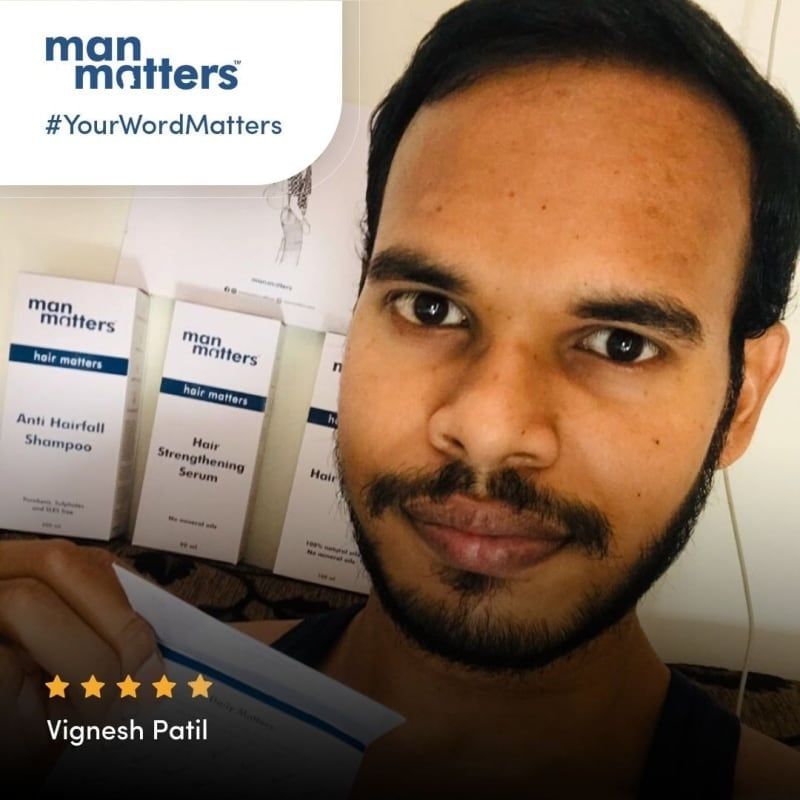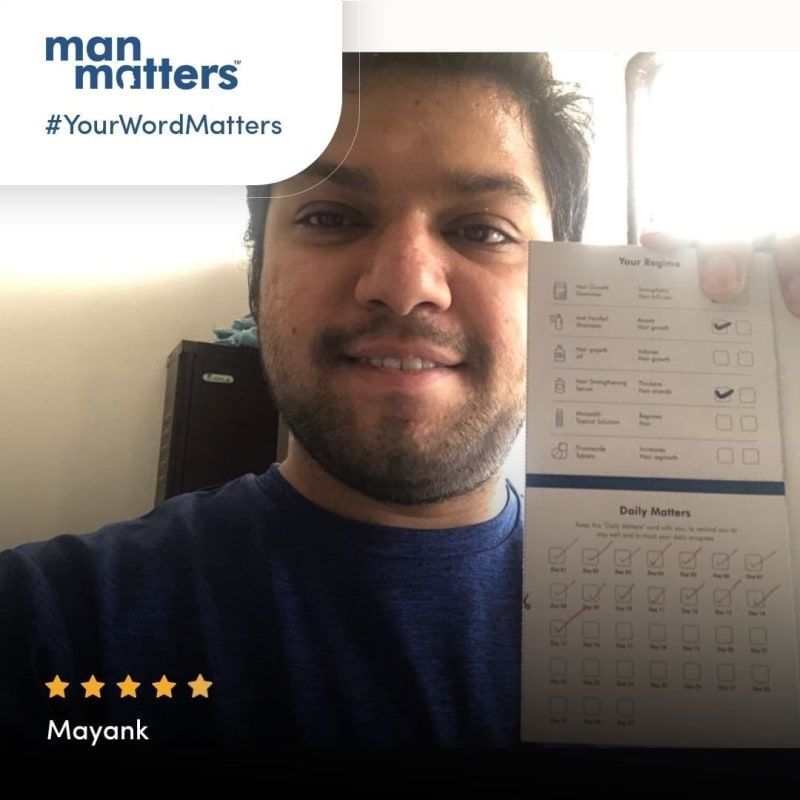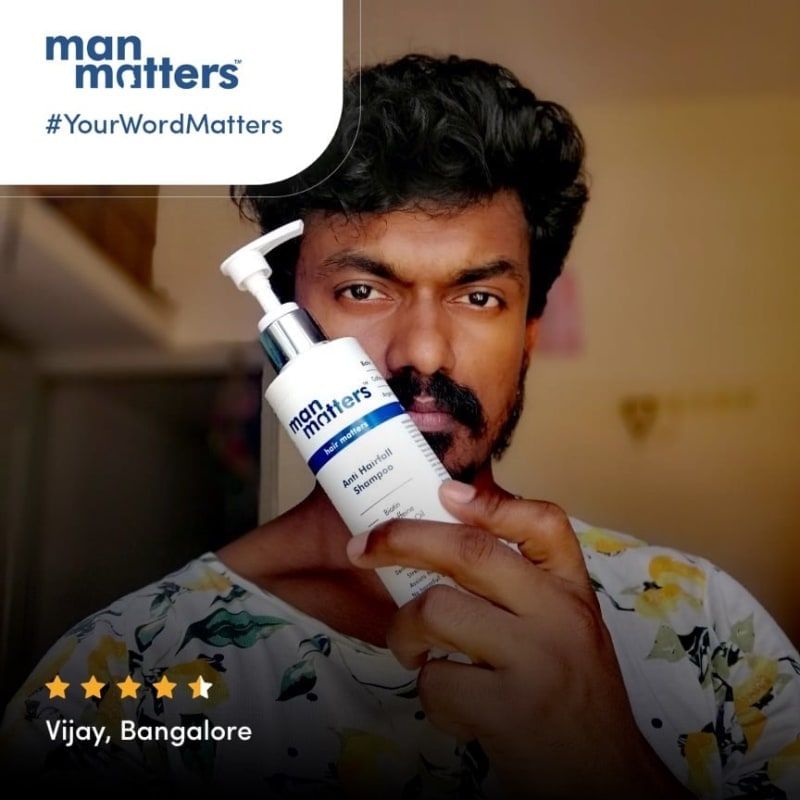 CONTACT US
Got Questions?
Its normal to be curious, we will answer your doubts comprehensively here, for everything else we are just a Whatsapp message away.
Live a better life. Try our products now.
Get 20% Cashback in your MM Wallet.
Applicable on all orders when you pay online.
*Cashback is credited to your wallet once your order is delivered and is valid for 90 days from the date of credit into your wallet.
Delivery Instructions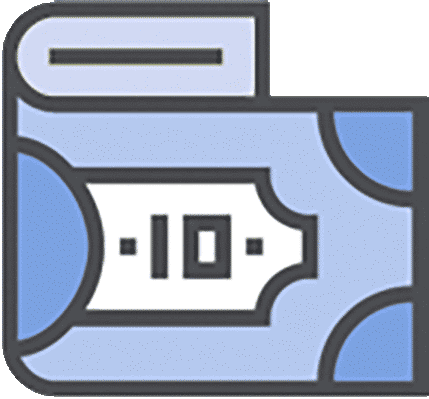 COD AVAILABLE
You can pay for
your order
on delivery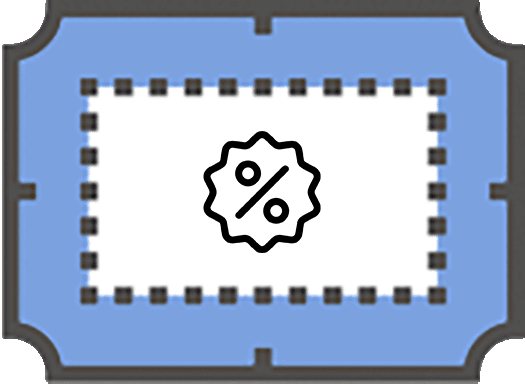 20% CASHBACK
When you pay online by card, netbanking or UPI/GooglePay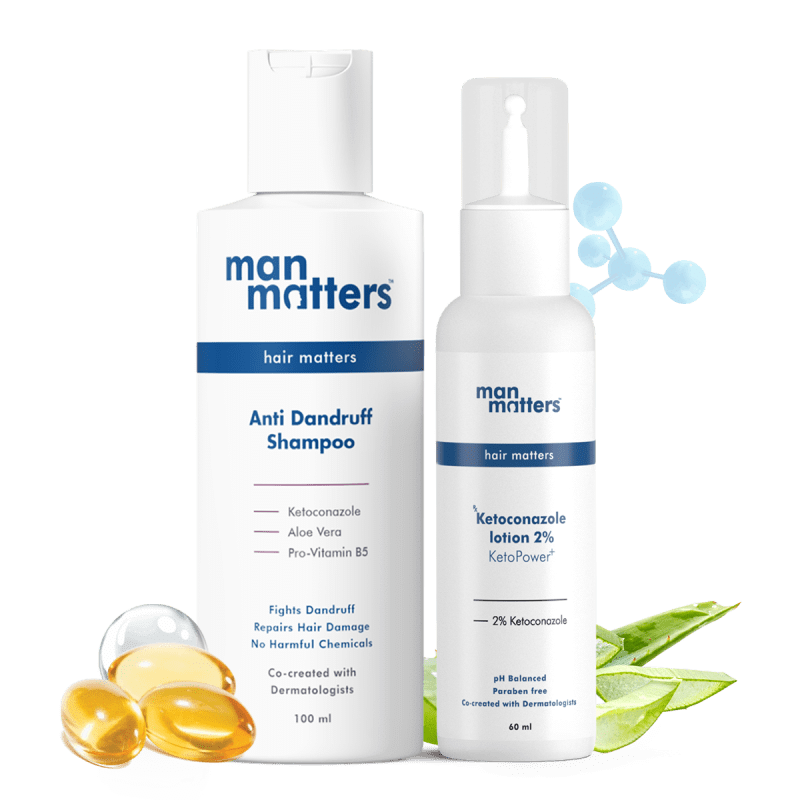 TIRED OF SCRATCHING YOUR HAIR AND SEEING DANDRUFF FLAKES EVERYWHERE? WE'VE GOT YOUR BACK
Active Dandruff Fighting Kit
The product has been added to the cart