Key Ingredients 🌿
How It Works
Visible Effects
Usage Instructions
Two Month Pack - ACV Gummies (60 Gummies)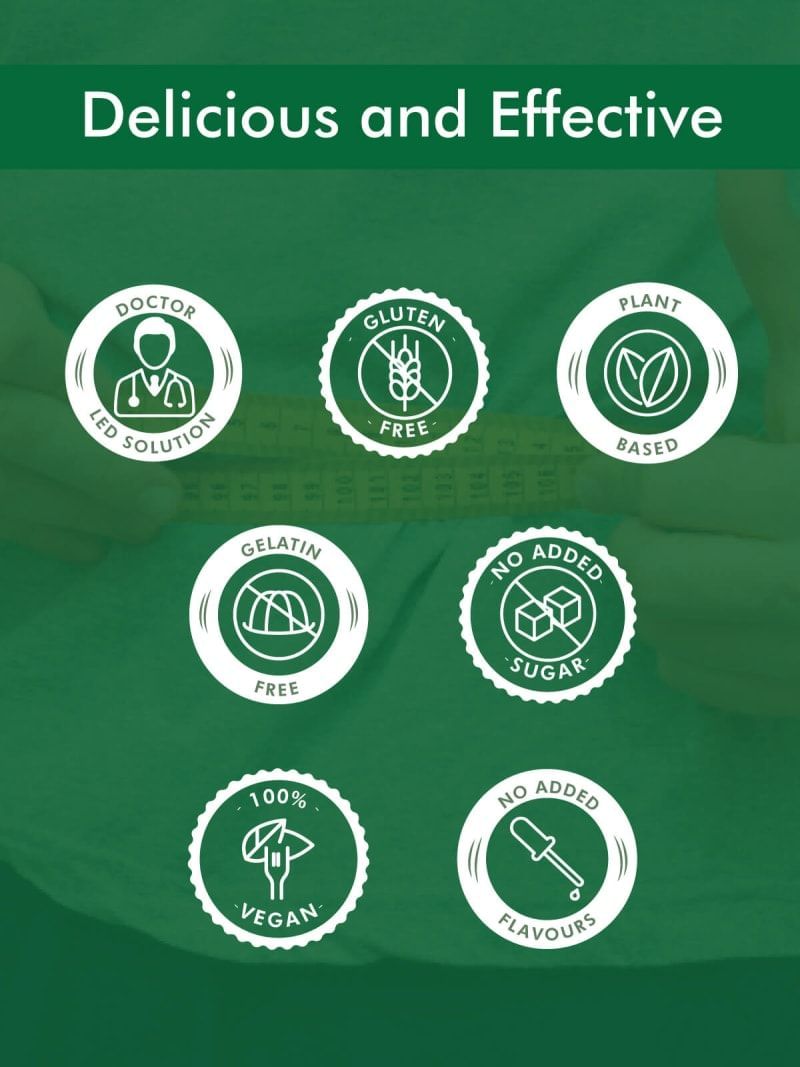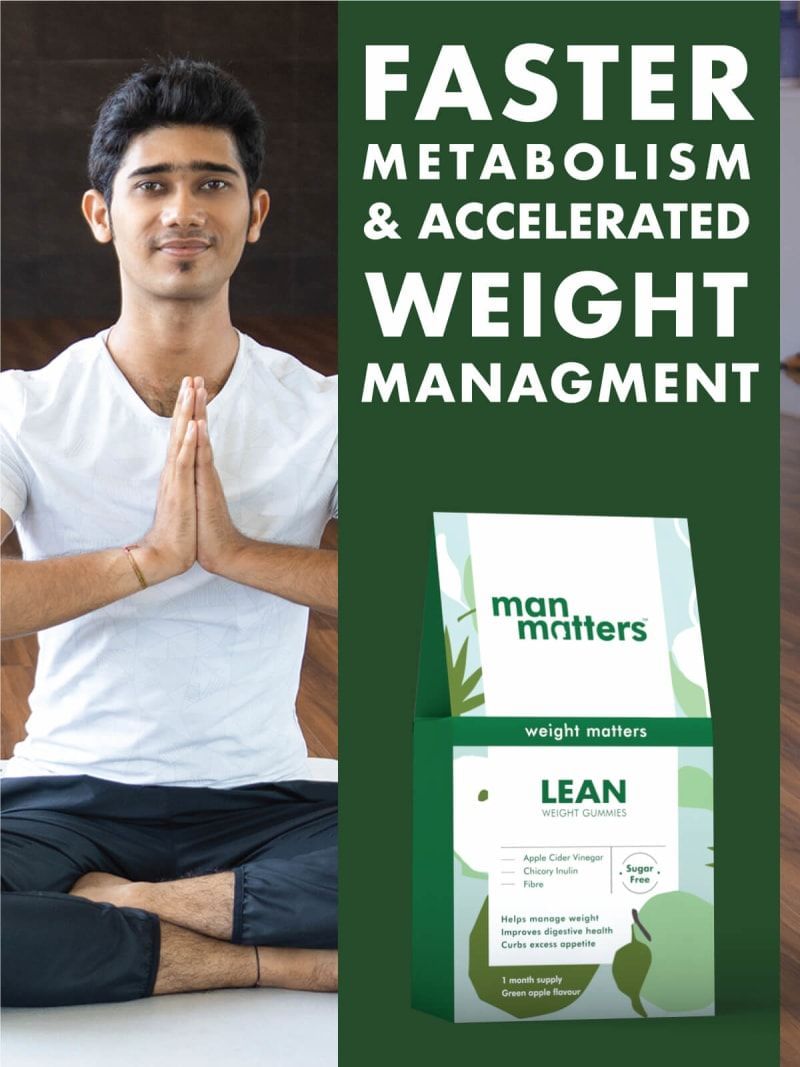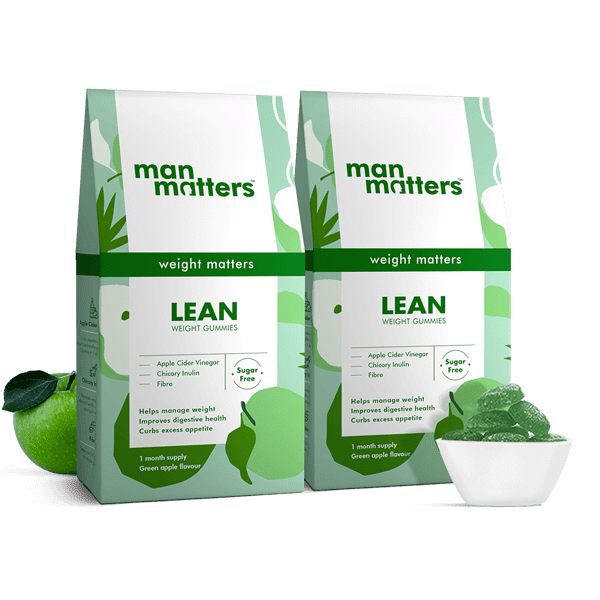 Pure Apple Cider Vinegar
Check Delivery Date
Enter pincode to check delivery date of your wellness regime.
MADE USING
Made using PURE Apple Cider Vinegar, ACV gummies are the most convenient way to get your daily dose of ACV. ACV's acetic acid content improves digestion and metabolism, chicory inulin reduces your hunger pangs and fiber keeps you full.
Product Details
1 Pack consists 30 gummies
Eat 1 daily in the morning
No Added Sugar
Plant Based
Gluten Free
Gelatin Free
No Added Flavors
100% Vegan
KEY INGREDIENTS
Apple cider vinegar
ACV helps you eat fewer calories by increasing the feeling of fullness. By naturally lowering blood sugar, with a healthy diet and exercise, it helps you burn visceral fat.
Chicory Inulin
A soluble fiber found in plants and a powerful pre-biotic that enables your body to better absorb nutrients from the food you eat. It promotes digestive health, improves intestine functioning, and regulates appetite.
Fiber
By keeping you full, fibre can curb appetite and prevent you from overeating. With low calories, 8 calories per gummy, you will have less room for junk food!
Learn More about all the ingredients used in our products
🌿 Learn More
Is Two Month Pack - ACV Gummies (60 Gummies) right for You ?
Get your Personalised weight report and nutritionist recommendations.
Talk to the Nutritionist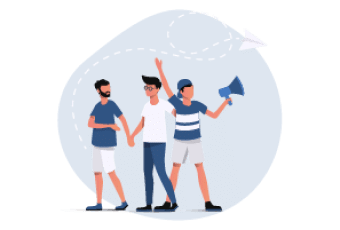 Help your friends & Earn Money
Refer & Earn up to Rs 2000 in your Man Matters Wallet
Refer Now
Why do people love this product?
No added sugar
Reduces sugar and calorie intake to manage weight.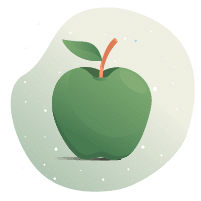 Refreshing Taste
ACV's health benefits with a green apple flavour.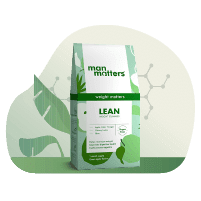 Designed for the hustle
Healthy & convenient way to keep you energetic through the day.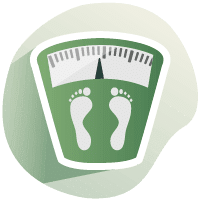 Aid to weight management
The best way to get your daily dose of ACV to manage your weight.
HOW TO USE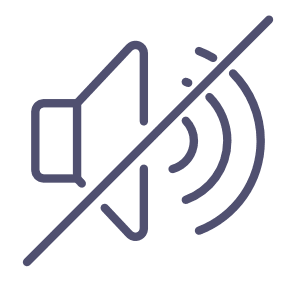 HOW WE COMPARE
Weight loss made fun and easy for you
We believe that being healthy shouldn't be so tough, certainly shouldn't be boring. So we decided to bring a fun, easy and tasty way to start staying healthy.
Our Gummies
Good Taste
Smells Great
Easy To Consume
Added Vitamins¹
Safe For Teeth
ACV Shots
Pungent Taste
Bad Smell
Hard To Consume
No Vitamins
Corrodes Enamel
IT'S SIMPLE
Now all it takes is a chew to stay healthy
We have replaced the yuck with a yum with these tasty gummies, power packed with the ACV goodness punch. One gummy is all it takes.
HOW TO USE
1 Gummy
equals
1 Shot of ACV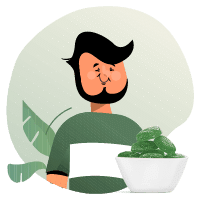 How many gummies a day?
Chew 1 gummy a day.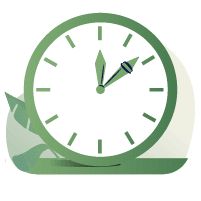 When should I have it?
Either first thing in the morning or in between your meals.
How long should I have it for?
Every day for 90 days.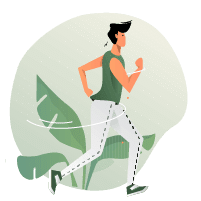 How do I get the best results?
Eat healthy and exercise every day.
Detailed Instructions
As a dietary supplement, chew 1 gummy per day with or without meal. Chew thoroughly before swallowing. Take it any time of the day, or when you are feeling hungry between meals. Ideally taken after breakfast. Read more about how this amazing gummy fits in your diet and regime. Follow all directions on the product package. Do not take more than the recommended dosage.
IT'S SIMPLE
Just chew one everyday to stay healthy
Keto Diet
One of the biggest benefits of a ketogenic diet is that it regulates blood sugar levels. Taking the gummy can actually help balance the blood sugar response when taken around meal time. Our gummies can improve stomach acid and gallbladder function to help with the digestion of fats.
Vegan Diet
Our gummies are 100% vegetarian and hence become a good addition to you Vegan diet. Being rich in fibre, the gummy makes digesting and breaking down carbohydrates easy for the body while maintaining good gut health.
Intermittent
Our gummies help to support healthy blood sugar and digestion, thereby enhancing the effects of your intermittent fasting plan.
Fitness Regime
If you are trying to maintain a fitness regime, add our gummies to your daily diet to ensure healthy blood sugar, proper digestion and gut health. It's satiating properties help you control your calorie intake.
VISIBLE EFFECTS
After 1 month
Improved digestion
After 2 months
Reduction in hunger pangs and Increased metabolism
After 3 months
With healthy habits like clean eating and exercising, ACV Gummies is an aid to weight management.
Stay up to date with all our new product launches, promotions and offers
Enable Alerts
Here's what our gummies can't do
Replace your diet
Intake of healthy nutiritional food is crucial for weight loss.
Help you avoid the treadmill
Regular exercise is essential for maintaining good health.
Find you true love
We can only keep you healthier, so you go out there, more often!
Make you popular
People who truly matter won't care about how you look.
Happy Customers!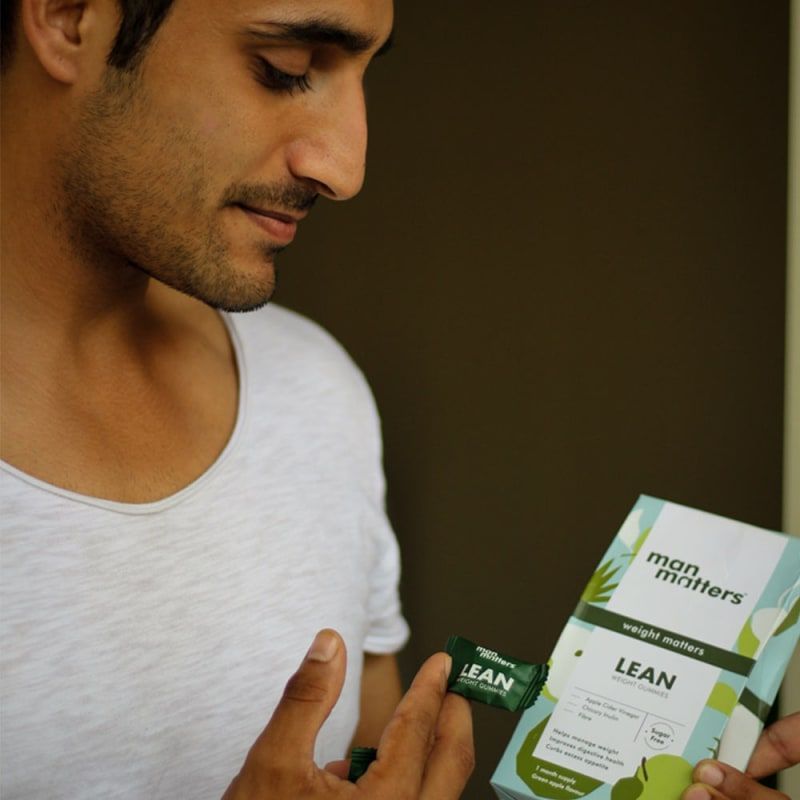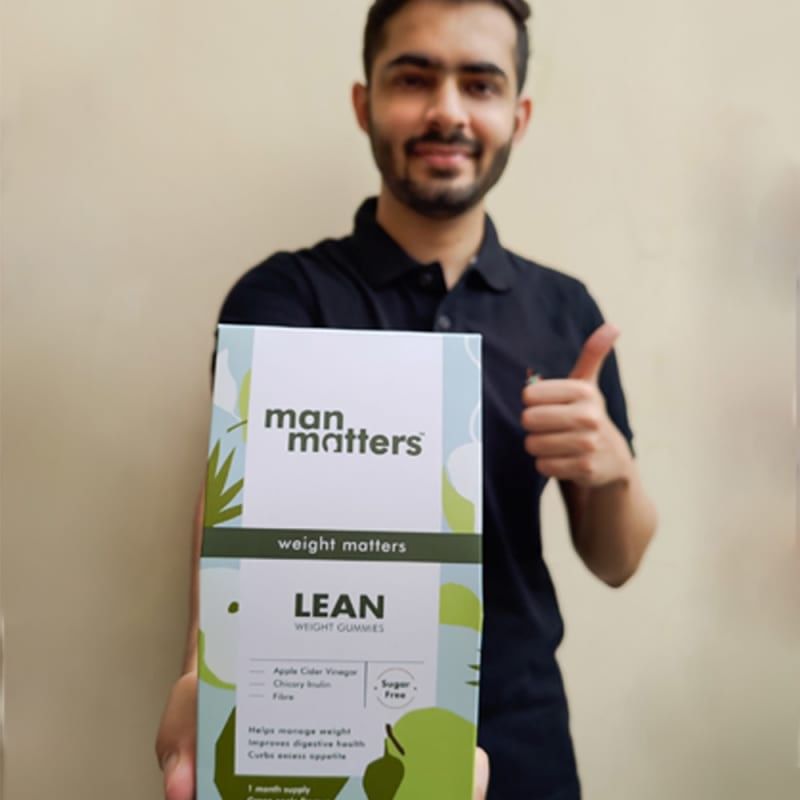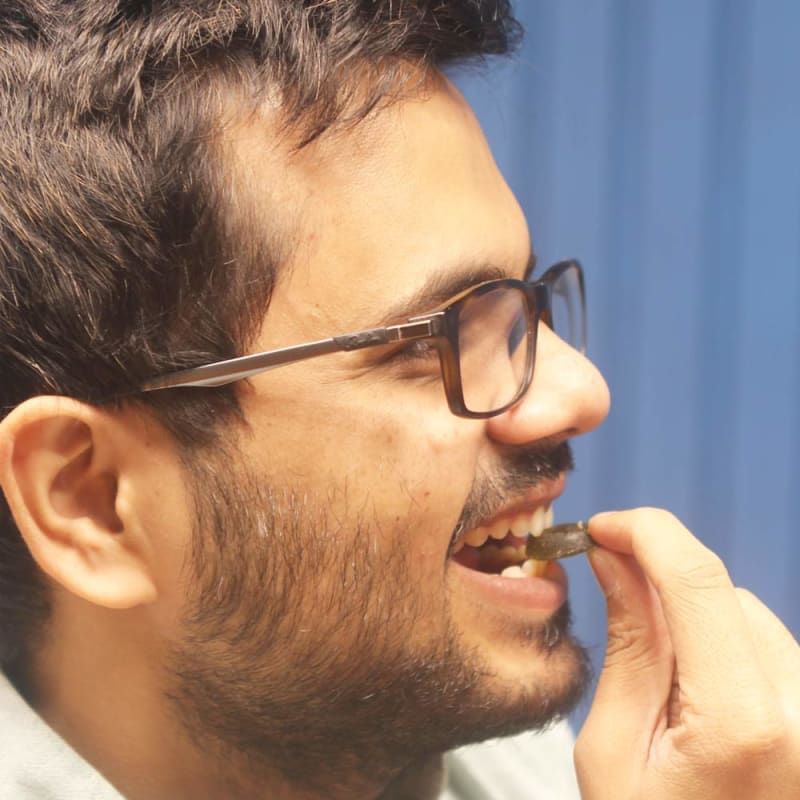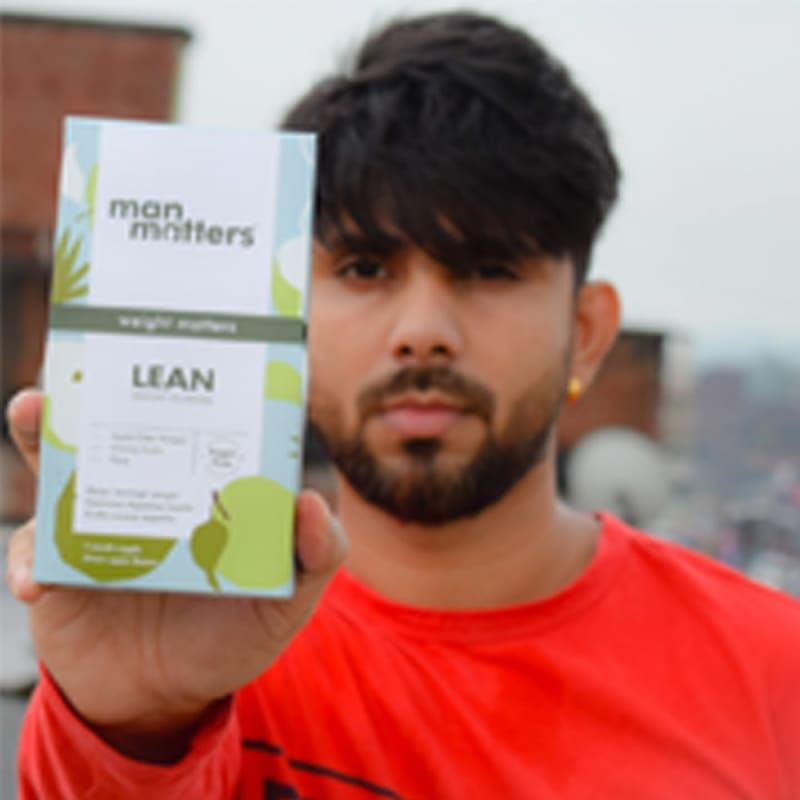 CONTACT US
Got Questions?
Its normal to be curious, we will answer your doubts comprehensively here, for everything else we are just a Whatsapp message away.
Two Month Pack - ACV Gummies (60 Gummies)
Live a better life. Try our products now.
Get 20% Cashback in your MM Wallet.
Applicable on all orders when you pay online.
*Cashback is credited to your wallet once your order is delivered and is valid for 90 days from the date of credit into your wallet.
Delivery Instructions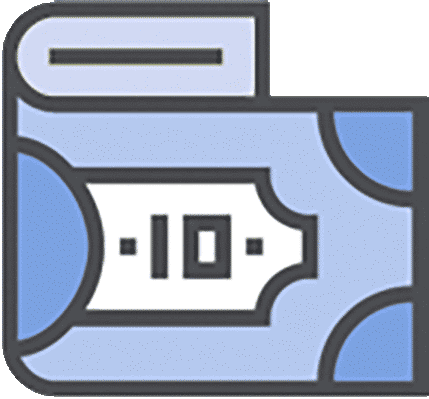 COD AVAILABLE
You can pay for
your order
on delivery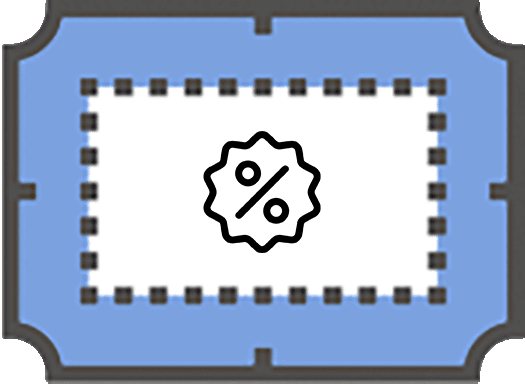 20% CASHBACK
When you pay online by card, netbanking or UPI/GooglePay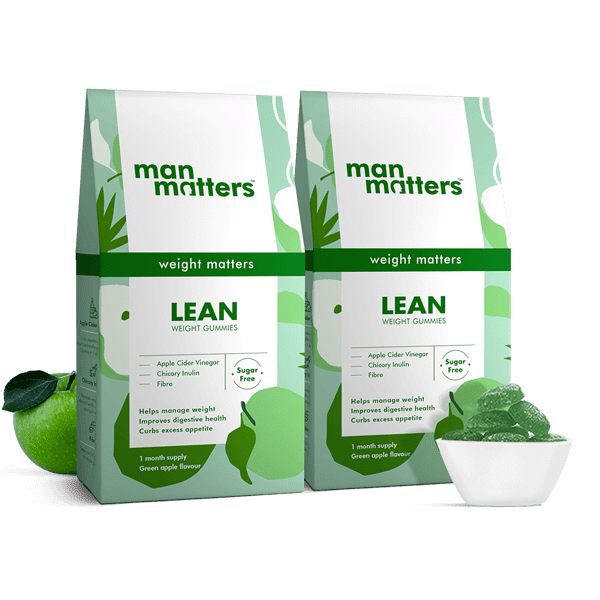 MADE USING
Pure Apple Cider Vinegar
The product has been added to the cart