Key Ingredients 🌿
Visible Effects
Usage Instructions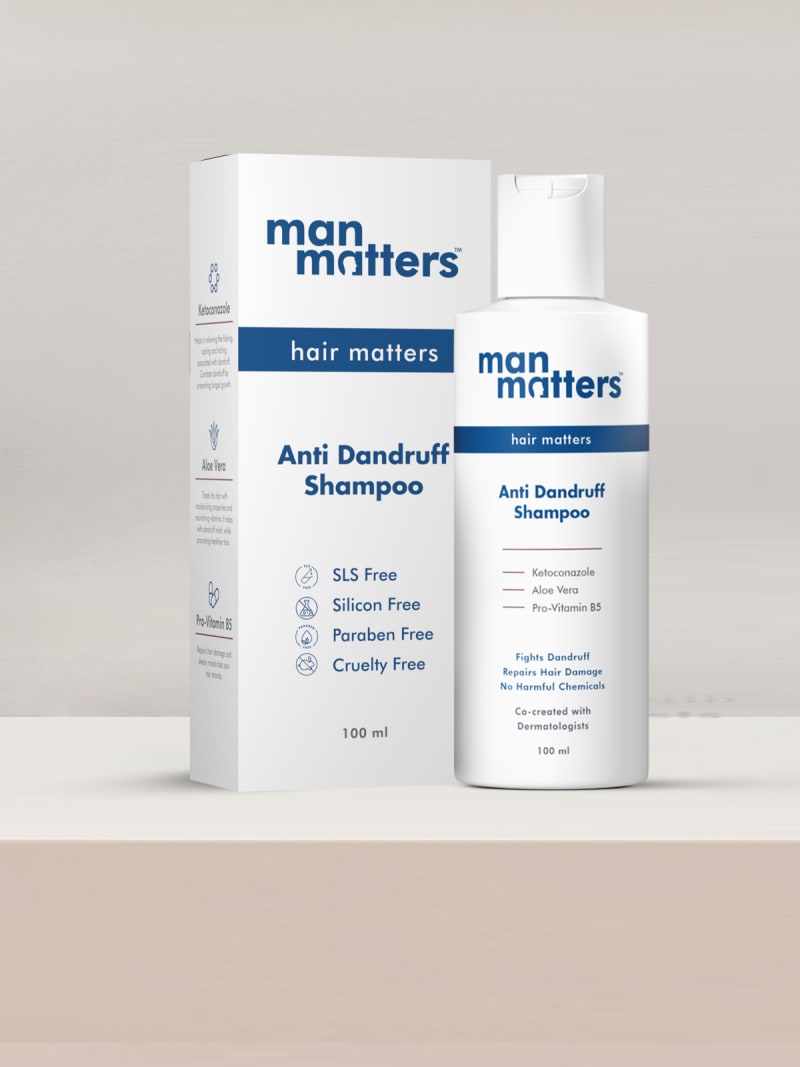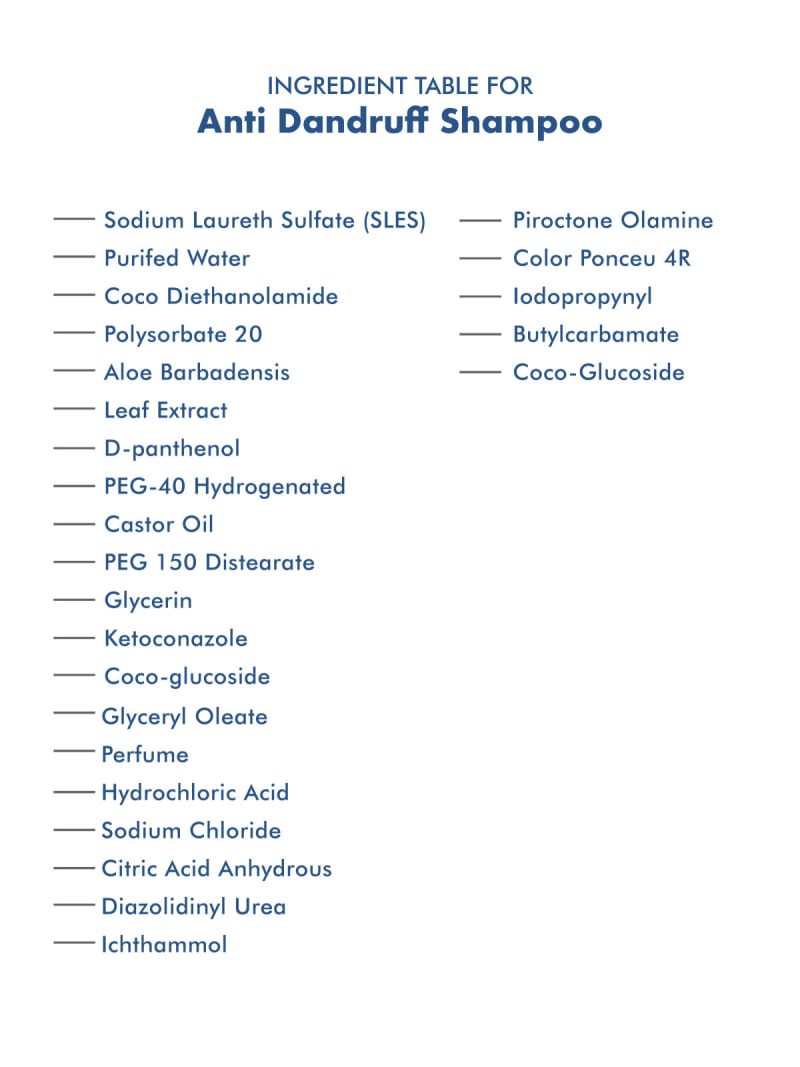 Ketoconazole with Aloe Vera Extract
Anti Dandruff Shampoo
Co-created with Doctors
+ 20% Cashback in your MM Wallet
Check Delivery Date
Enter pincode to check delivery date of your wellness regime.
Click to Save 30%
Finally an anti dandruff shampoo that won't dry out your scalp and hair. Aloe vera and Pro Vitamin B5 nourish and repair your hair's health as antifungal agents fight off the dandruff.
Product Details
1 Bottle consists 100ml
Use thrice a week
Subscribe and Save
Get your monthly supply of Anti Dandruff Shampoo. Choose the duration of your plan and leave the rest to us. Pay now and maximise your savings.
Select Duration
1 pack every 30 days 3 deliveries
16% OFF
1 pack every 30 days 3 deliveries (16%)
1 pack every 30 days 4 deliveries (25%)
1 pack every 30 days 6 deliveries (30%)

Get a Free Suprise Gift worth ₹79

SUBSCRIBE NOW
How it works
Pay Rs
759
now, get
3
deliveries every
30
days for your product
Pause or cancel your subscription anytime
KEY INGREDIENTS
Sourced from across the world, the best ingredients to help you fight dandruff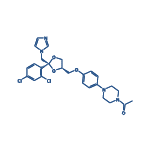 Ketoconazole
The most effective antifungal agent clinically proven to curb dandruff and inflammation in the scalp.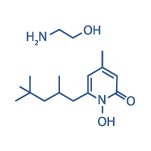 Piroctone Olamine Pro
Has antifungal properties which control malassezia globosa , a tiny fungus which is the root cause of dandruff, and its symptoms.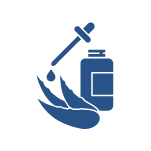 Aloe Vera Extract
Proven to calm an itchy scalp and strengthen hair, it naturally conditions and nourishes hair strands with its rich nutrients.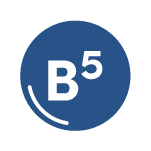 Pro Vitamin B5
Penetrates the scalp hair and deeply moisturizes both. It repairs damaged hair and shields the scalp from irritation caused by dandruff.

Cruelty Free

SLS Free

Paraben Free
Learn More about all the ingredients used in our products
🌿 Learn More
Begin your wellness journey with a complementary doctor consultation
Consult Now
Clinical Proof
Lab tests and certifications
Tested by
Labs
Supported by
Experts
Backed by
Research
View Studies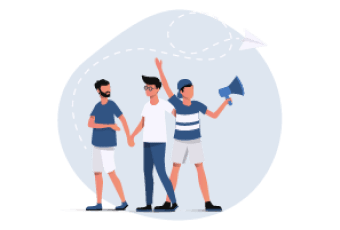 Help your friends & Earn Money
Refer & Earn up to Rs 2000 in your Man Matters Wallet
Refer Now
How it Works
Dandruff Control
Dandruff is a fungus which grows when it comes in contact with oil. As with all azole antifungal agents, ketoconazole works principally by preventing the synthesis of ergosterol, the fungal equivalent of cholesterol, thereby increasing membrane fluidity and preventing growth of the fungus.
Reduction in scalp itichiness
Aloe Vera is a potent anti-inflammatory, which is proven to calm an itchy scalp. The soothing properties of aloe vera reverse inflammation and give you relief from scratching.
Why Anti Dandruff Shampoo?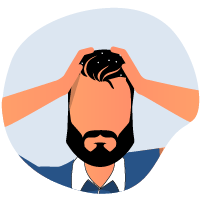 Oily Scalp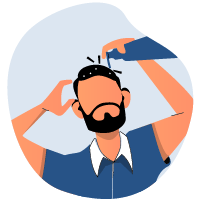 Lack of Natural Oils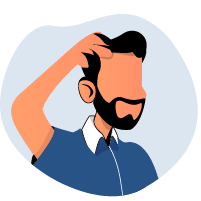 Balanced Scalp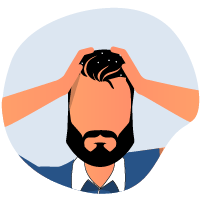 Dandruff is a fungus which grows when it comes in contact with oil. Result?
Oily scalp = More dandruff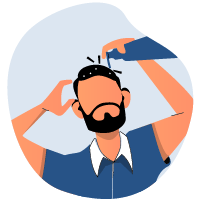 Regular anti dandruff shampoos strip the scalp of natural oils. Result? Excess oil is produced to compensate for the resultant dryness in the scalp.
Regular anti-dandruff shampoo = Strips Naturals Oils = Oily scalp = More dandruff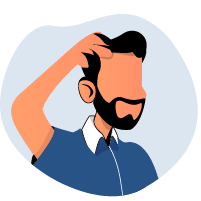 Our shampoo contains natural nourishing agents like Aloe vera and Pro Vitamin B5 that moisturise & hydrate the hair and scalp thereby preventing any excess oil production in the scalp.
Man Matters anti- dandruff Shampoo = Nourishing = Balanced scalp = Less dandruff
What Complements This Product
Lifestyle Habits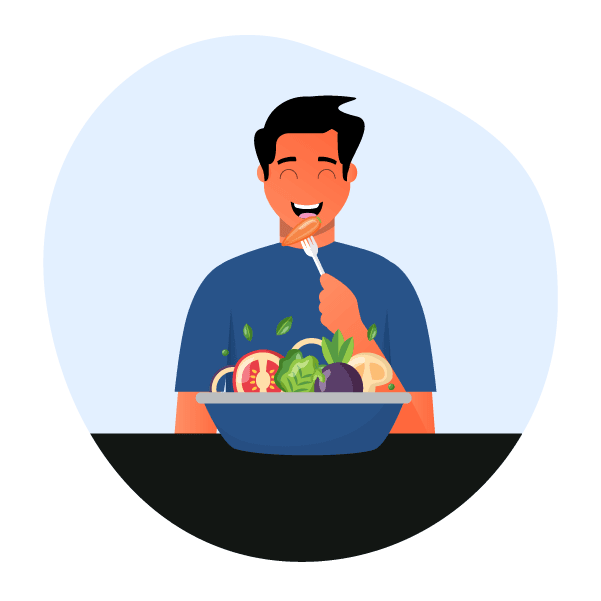 Healthy diet
Opting for fruits and green leafy vegetables that are rich in Omega 3, proteins and biotin will keep your hair and scalp healthy.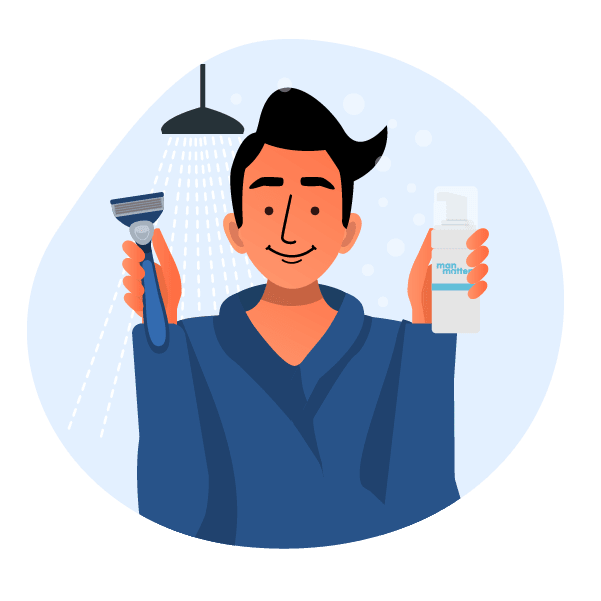 Personal hygiene
Frequently washing and limiting the use of your pillow cover and hair brush to yourself will avoid bacterial build-up.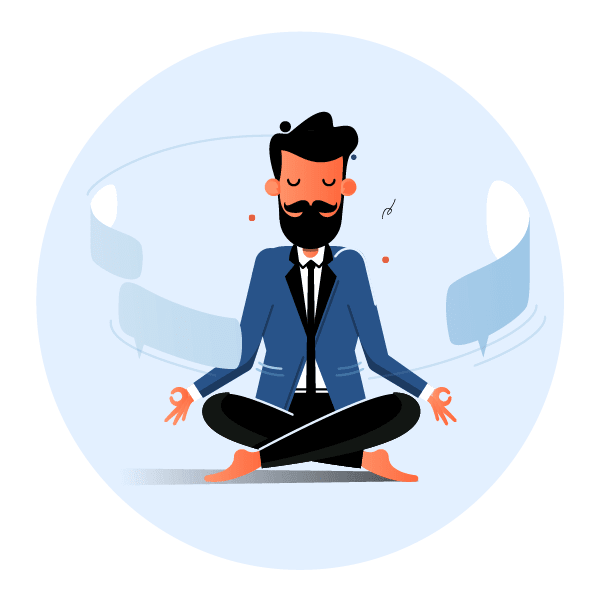 Destress
Since stress aggravates and worsens dandruff, exercise or indulge in activities that keep you calm.
HOW TO USE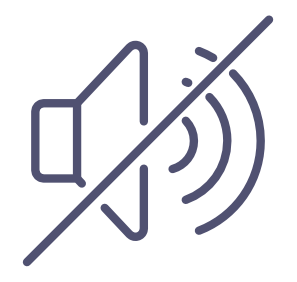 VISIBLE EFFECTS
Here's what happens once you start this regime
After 1 month
Healthier and nourished hair.
After 2 months
Reduced itching & visible reduction in dandruff flakes on your scalp.
After 3 months
100% dandruff free scalp & healthy, nourished hair.
HOW IT'S USED
All day hair protection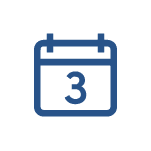 Should be used twice a week.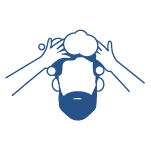 Rinse your hair and pump out a coin sized amount of shampoo.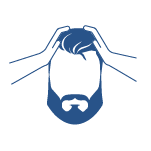 Massage it into your wet scalp.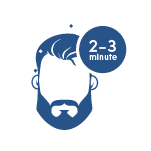 Leave it on for 2-3 minutes then rinse thoroughly with water.

For best results use Man Matters Hair Strengthening Serum post this product.
Check your hair quality with a few instant tests
Learn More
Frequently Purchased Regimes
Why choose Man Matters?
Free Doctor Consultation
The wellness ecosystem is broken and we intend to fix that. We believe that expert doctor advice and consult shouldn't be so hard, our expert dermatologists are always there to help you and give their advice.
We get you
Talking about personal health is hard. Often embarrassing. We get that. So we took 'matters' into our own hands; and created a place for all matters of man. Hair, skin, weight, sleep, performance and much more. We get you, and we get what matters to you.
Expert Backed Solutions
With so many unreliable sources and searches, it's hard to decide whom to trust. Our solutions are trusted by experts, and are backed by science. We believe that wellness has a science behind it and we want to make it more accessible.
Extended Care & Follow-ups
Wellness is an actively pursued goal of being in a state of good health. We believe that compliance and discipline matter if you want to move towards wellbeing, and we get that it's not easy. We are here to handhold you and help you on this journey.
Commit to dandruff free hair today
Man Matters Anti Dandruff Shampoo shows best results when used over 3-4 months consistently
We've just made it super easy for you now to commit to dandruff free hair.

Subscribe now and push towards strengthened,cleaner and dandruff free hair every month
Subscribe and Save
1 pack every 30 days 3 deliveries
16% OFF
1 pack every 30 days 3 deliveries (16%)
1 pack every 30 days 4 deliveries (25%)
1 pack every 30 days 6 deliveries (30%)
SUBSCRIBE NOW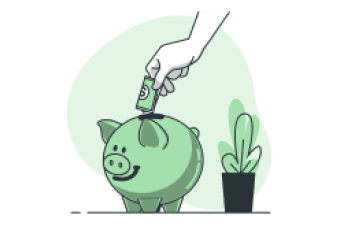 Stay up to date with all our new product launches, promotions and offers
Enable Alerts
THINGS TO NOTE
Here's what our product doesn't do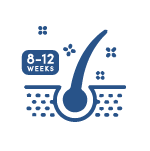 Give results overnight
Our Anti dandruff shampoo works best over 8-12 weeks. It will give you results when you give it diligence.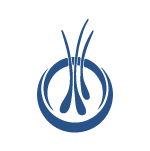 Replace your hair care regimen
Our Anti dandruff shampoo is an important part of your regimen but it is not your entire regimen. Oiling, conditioning & strengthening are also equally important steps.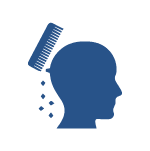 Drive out bad hair days
Dandruff might become history but bad hair days never escape anyone.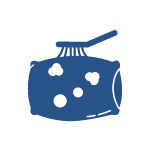 Make hair hygiene redundant
Your scalp might feel fresh but you still need to be particular about cleaning your pillow cover, comb and hair brush.
Happy Customers!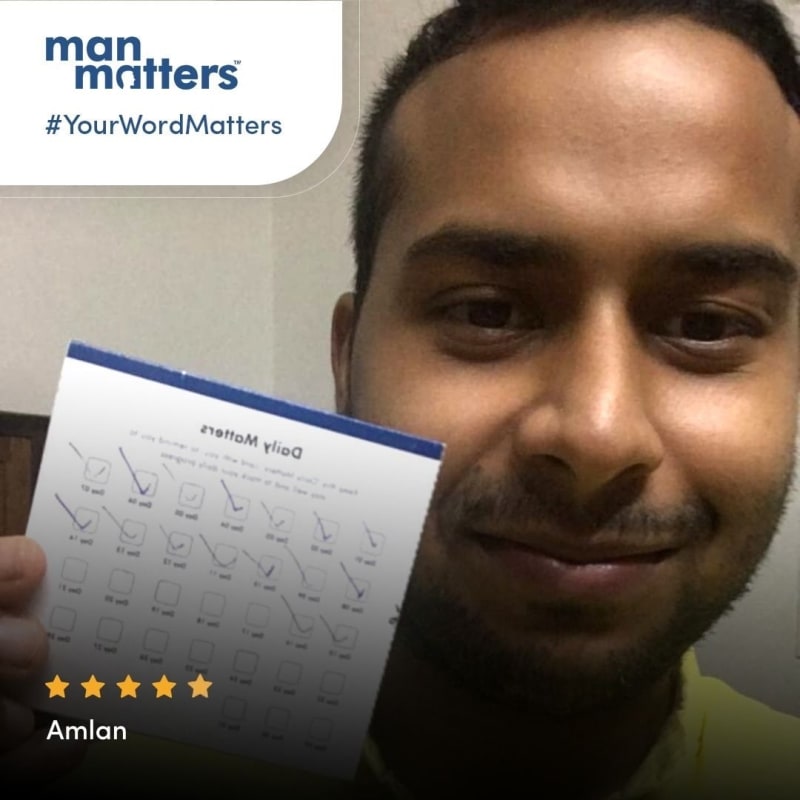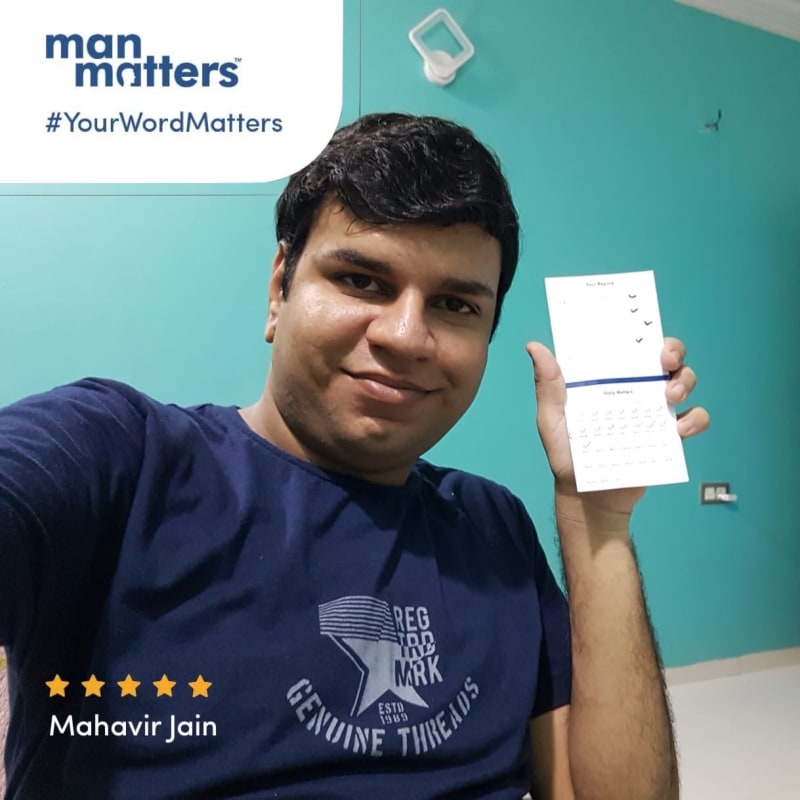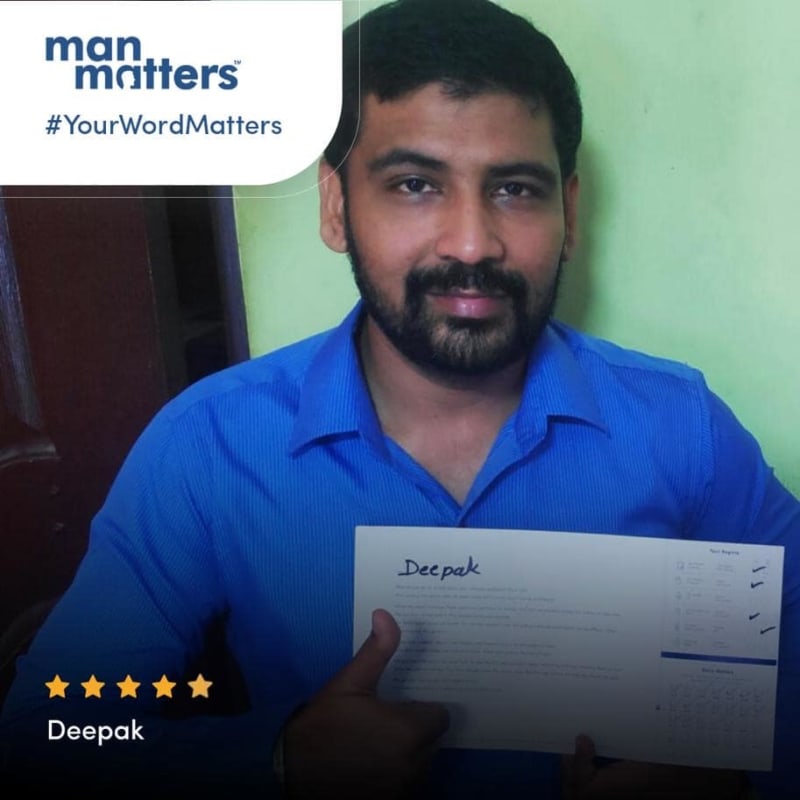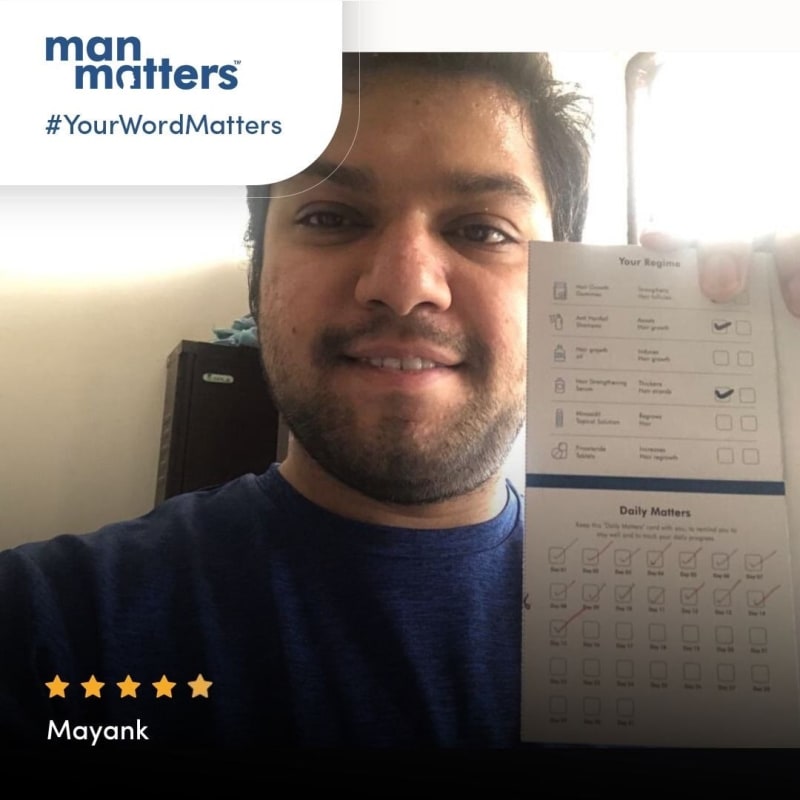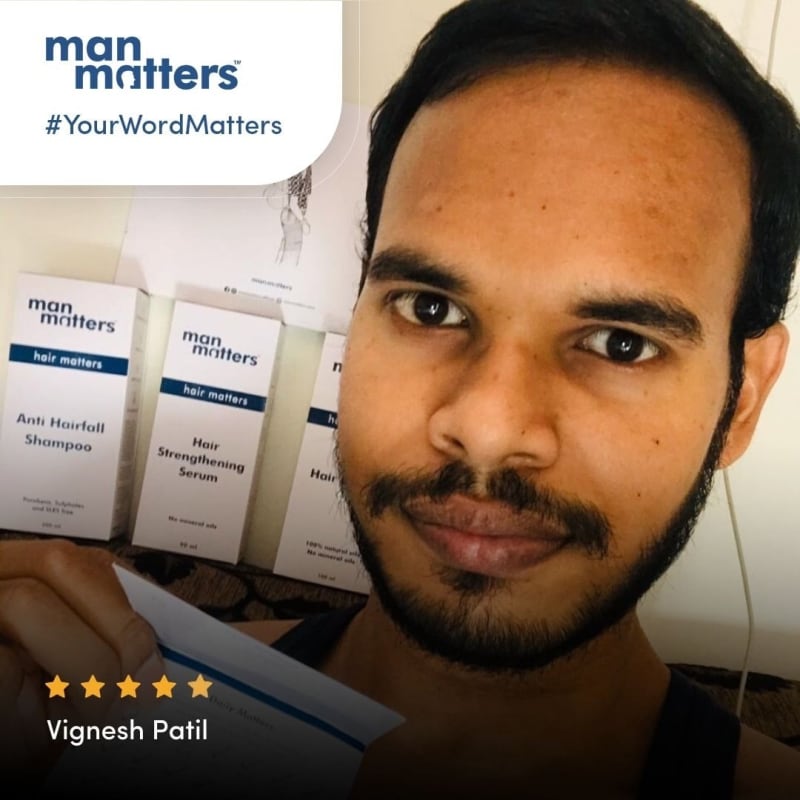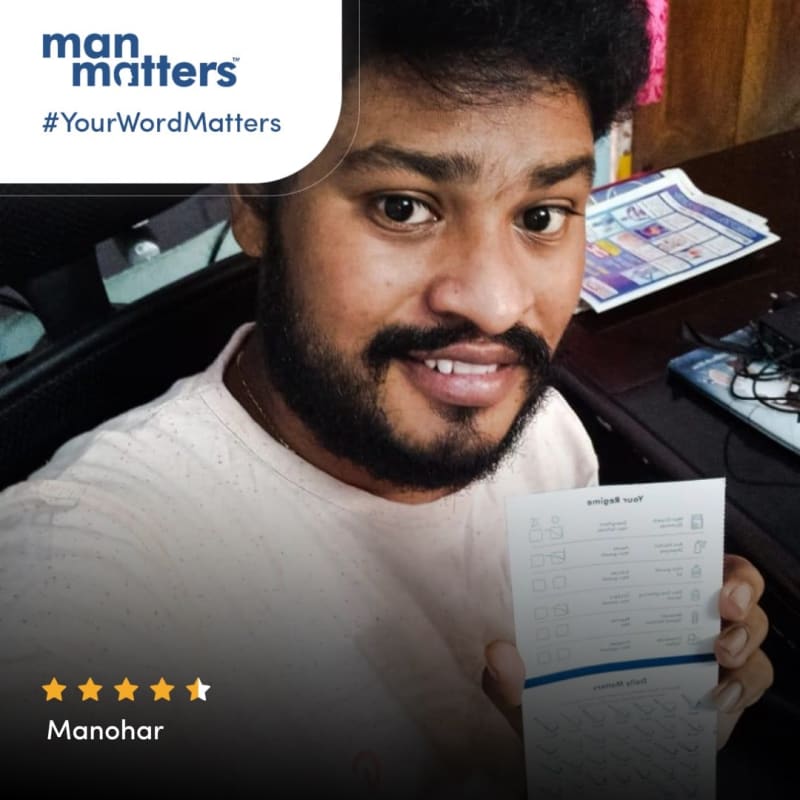 CONTACT US
Got Questions?
Its normal to be curious, we will answer your doubts comprehensively here, for everything else we are just a Whatsapp message away.
Q.
Will ketoconazole damage my hair?
+
Ketoconazole shampoo usually dries the scalp but Man Matter's Anti dandruff shampoo includes conditioning agents like Aloe Vera and Pro Vitamin B5 which prevent your hair from drying. Aloe vera fights dandruff effectively and provides nutrients required for healthy hair.
Q.
What should I keep in mind while using this Anti dandruff shampoo?
+
Ketoconazole, in very rare cases, can cause a rash or skin irritation. If you experience this while using the shampoo, please consult your doctor at the earliest.

This anti dandruff shampoo should not be used by pregnant/ breastfeeding women and children under the age of 12.
Sodium Laureth Sulfate (SLES), Purified water, Coco Diethanolamide, Polysorbate 20, Aloe Barbadensis Leaf Extract, D-Panthenol, PEG-40, Hydrogenated Castor Oil, PEG 150 distearate, Glycerin, Ketoconazole, Coco-Glucoside, Glyceryl Oleate, Perfume, Hydrochloric Acid, Sodium Chloride, Citric acid anhydrous, Diazolidinyl Urea, Ichthammol, Piroctone Olamine, Color Ponceu 4R, Iodopropynyl Butylcarbamate
Live a better life. Try our products now.
Get 20% Cashback in your MM Wallet.
Applicable on all orders when you pay online.
*Cashback is credited to your wallet once your order is delivered.
Delivery Instructions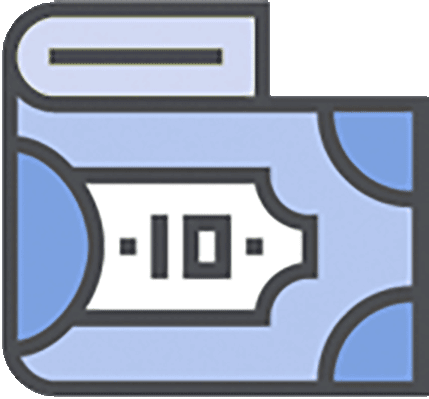 COD AVAILABLE
You can pay for
your order
on delivery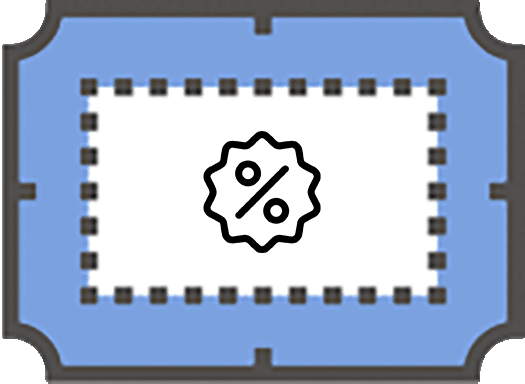 20% CASHBACK
When you pay online by card, netbanking or UPI/GooglePay
Ketoconazole with Aloe Vera Extract
Anti Dandruff Shampoo
Add to Cart
BUY NOW
The product has been added to the cart
Adding subscription to cart