Key Ingredients 🌿
Usage Instructions
CALM yourself to a good night's sleep
CALM Herbal Infusion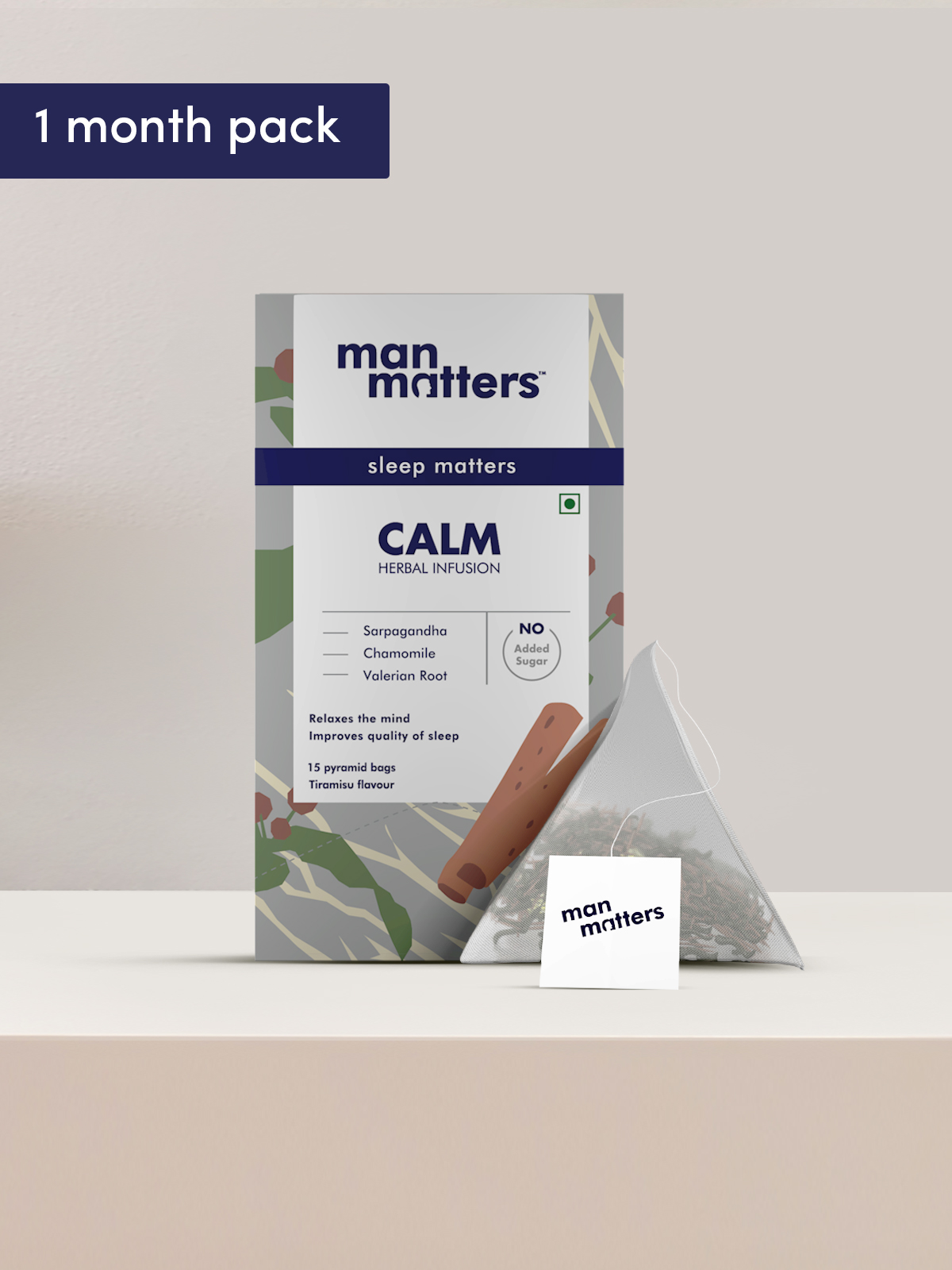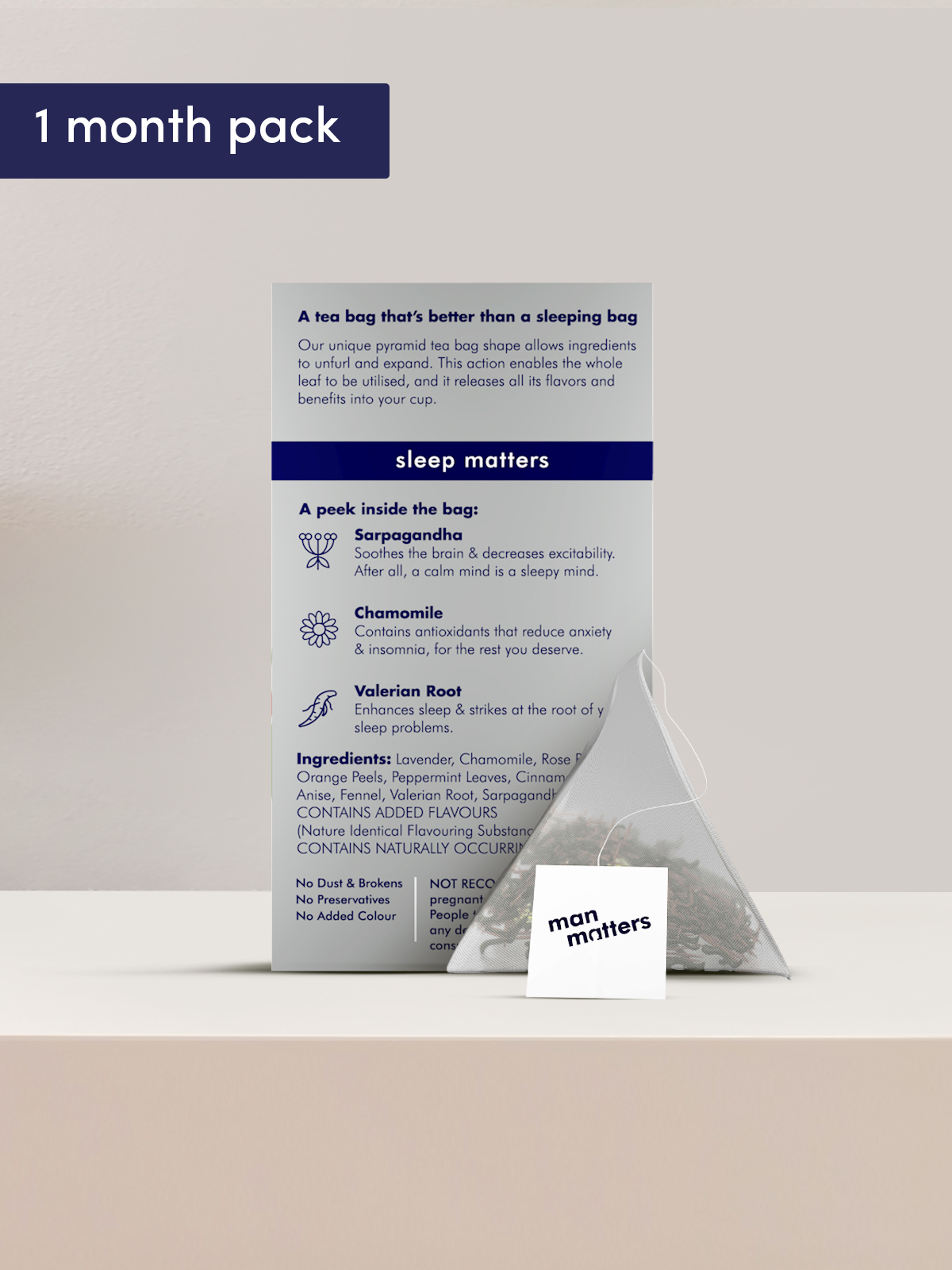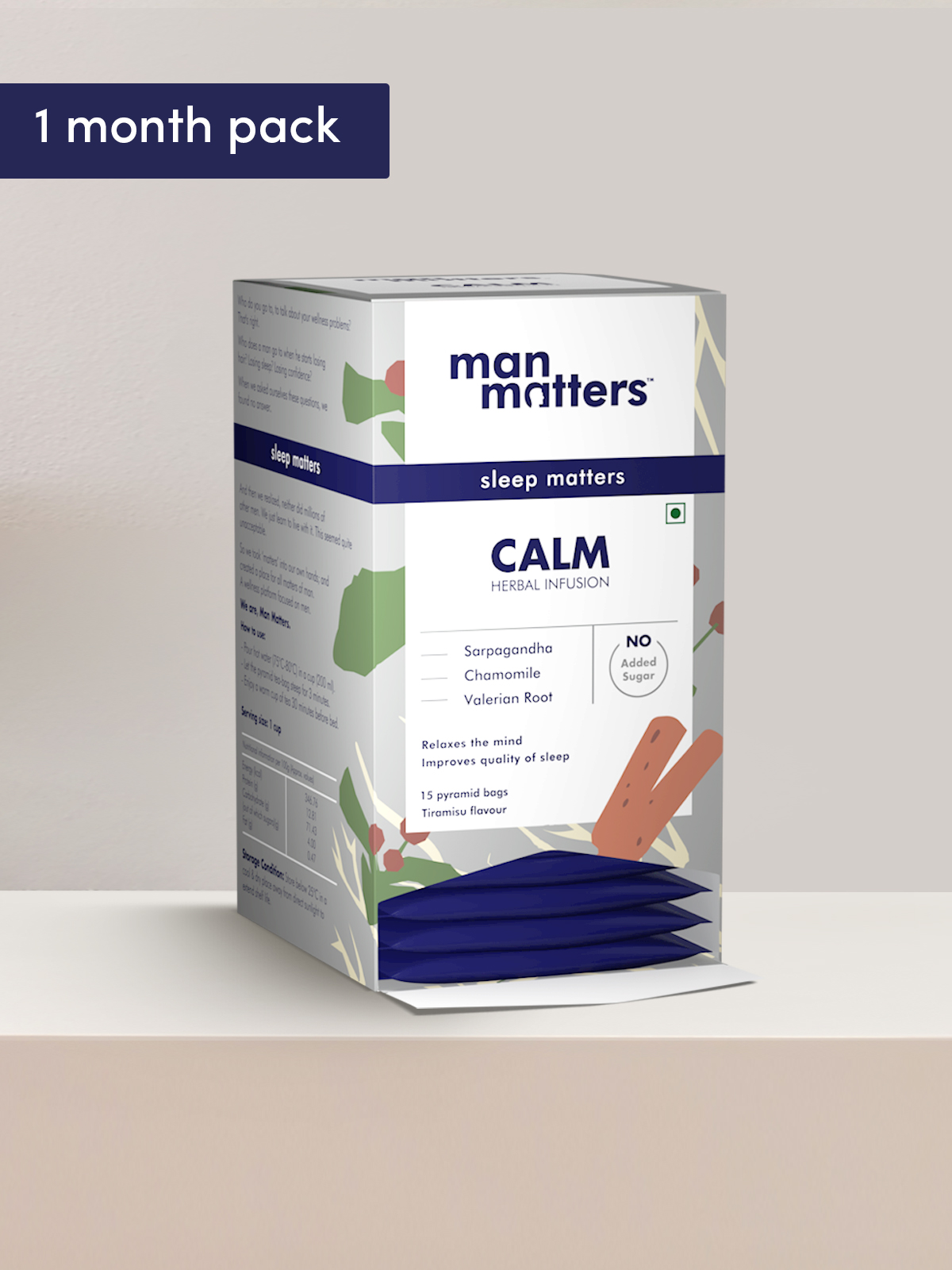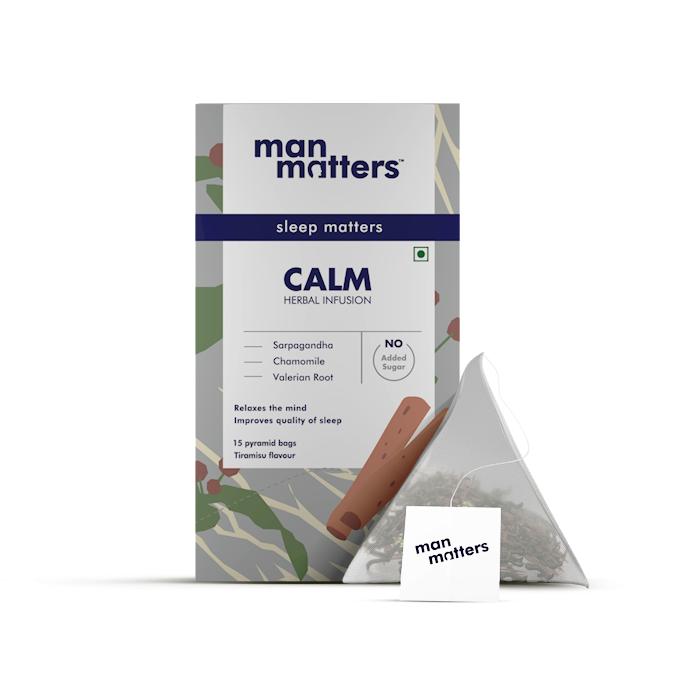 Co-created with Doctors
+ 20% Cashback in your MM Wallet
478 Sold
CALM Sleep Tea
Late nights at work, too much screen time, or even seemingly harmless cups of coffee can affect your ability to wind down. But don't worry, keep CALM – a tea that alleviates these stressful effects over time & prevents problems in powering off (unless you're sleepless because of love – no cure for that yet)
Check Deilvery Date
Enter pincode to check delivery date of your wellness regime.
KEY INGREDIENTS

Chamomile
Contains an antioxidant called Apigenin which helps induce a state of rest

Sarpagandha
Soothes the mind & decreases excitability. After all, a CALM mind is a sleepy mind.

Valerian Root
Reduces tension caused by anxiety, striking at the root of your problem.

Lavender
Stabilizes mood & gastrointestinal distress for a relaxing night in bed.
Our unique pyramid tea bag shape allows these ingredients to unfurl and expand. This action enables the whole leaf to be utilized, and it completely releases all its flavors and benefits into your cup.
The right way to CALM down
Getting proper rest depends on many things - your daily schedule, your state of mind, but most importantly your pre-sleep ritual: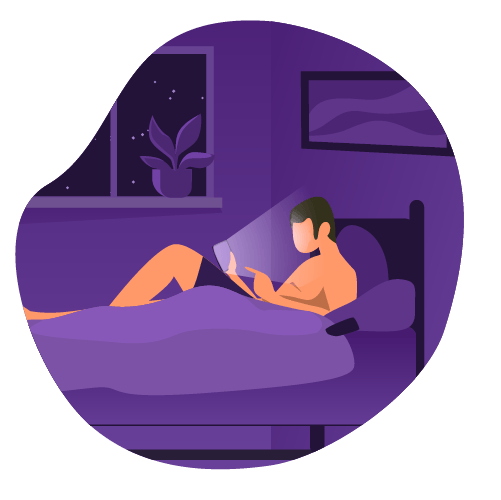 Avoid looking at any screen 60 minutes before bed.
(Blue light from devices can disrupt your sleep cycle.)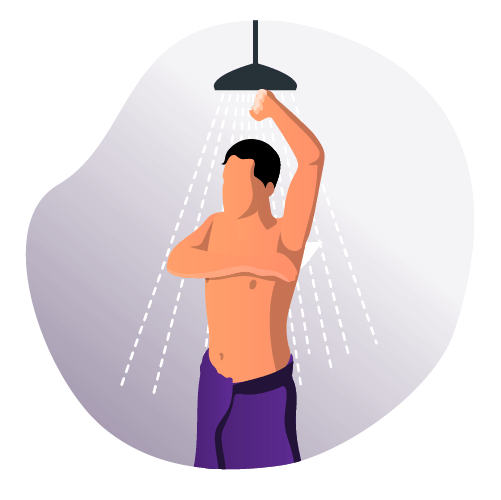 Take a warm shower. It will lower your body temperature and help it relax.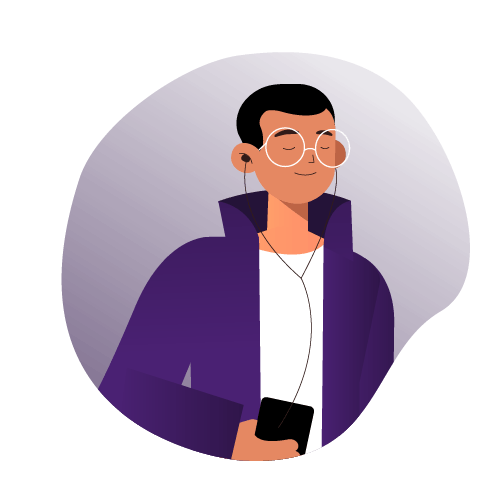 Read a book/listen to relaxing music to start winding down.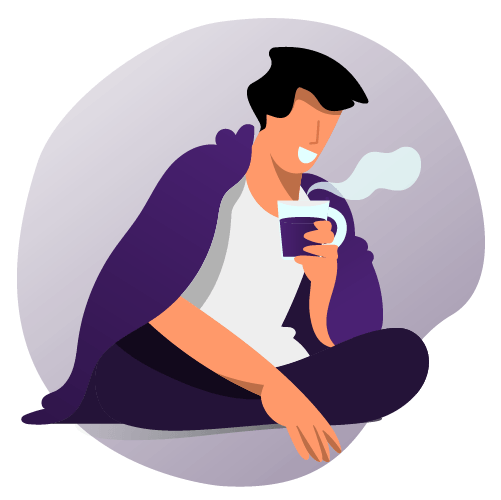 30 minutes before you lay down, have a fresh cup of CALM herbal infusion.
HOW TO USE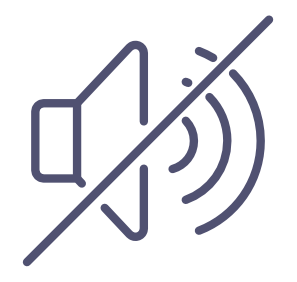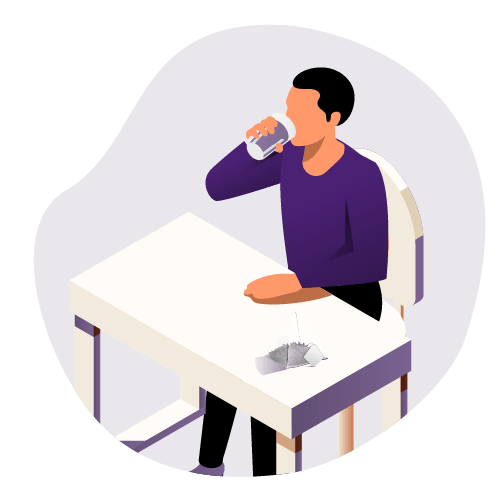 Taste and Convenience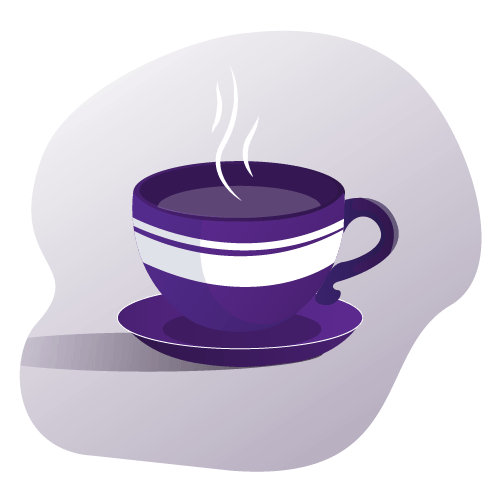 More isn't always better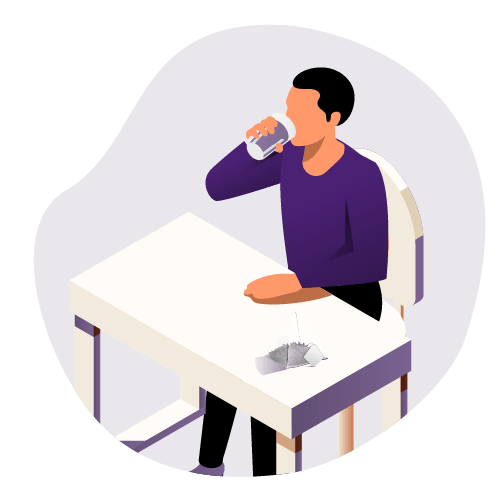 Available in Tiramisu flavor. We've based the taste on a coffee-flavored Italian dessert, so you can end your day with a treat! Go CALM! It's a friendly, no-strings-attached beverage, that you can make in minutes, and have every day.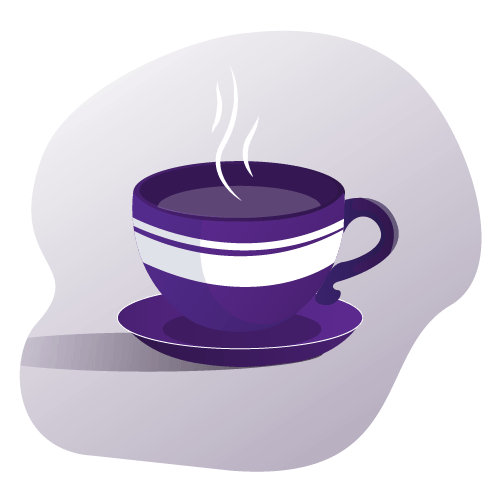 It's all about the quality of rest. Instead of increasing the hours of bedtime, we're focusing on how you feel after waking up. Our team of doctors has formulated this tea to make your sleep deeper and more fulfilling, so you don't end up destroying the snooze button!
If you think iced tea is nice tea, go ahead!
*The temperature won't change its effectiveness.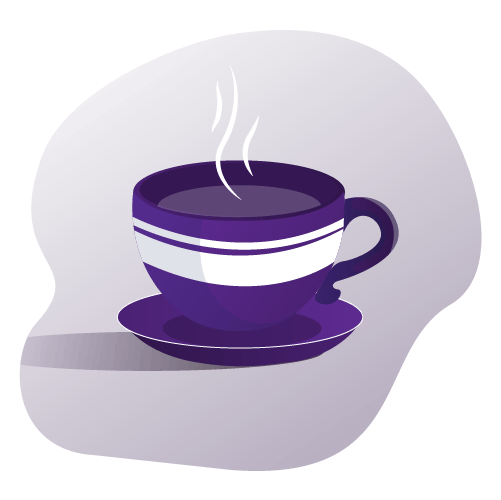 Brew a normal cup of tea (mentioned above)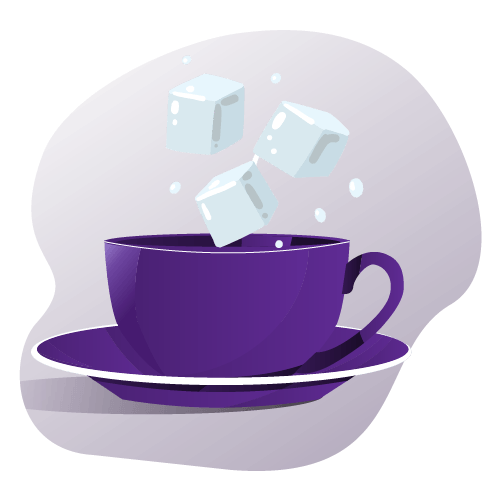 Cool it off in the fridge & put some ice.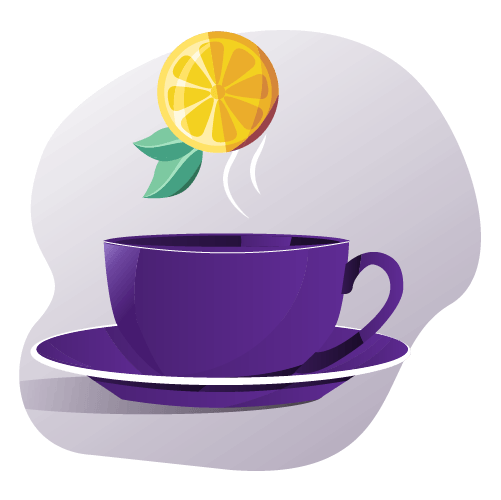 You can also add a slice of lime, for some zest in your rest.
Brew It Yourself:
The secret to a good brew... is no longer a secret: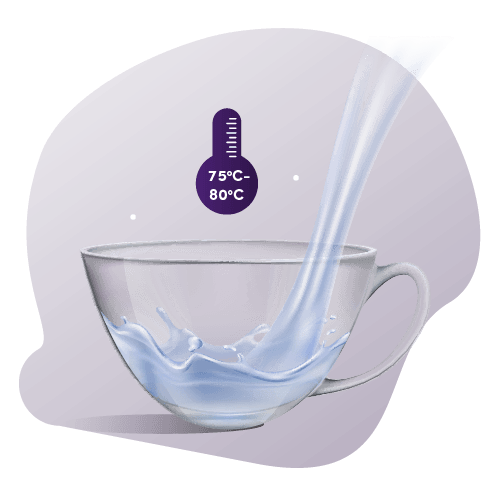 Add hot water (75oC - 80 oC) to your favorite cup (200 ml).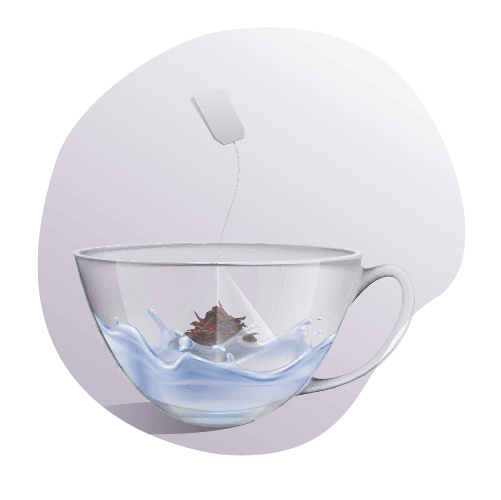 Dip the tea bag slowly.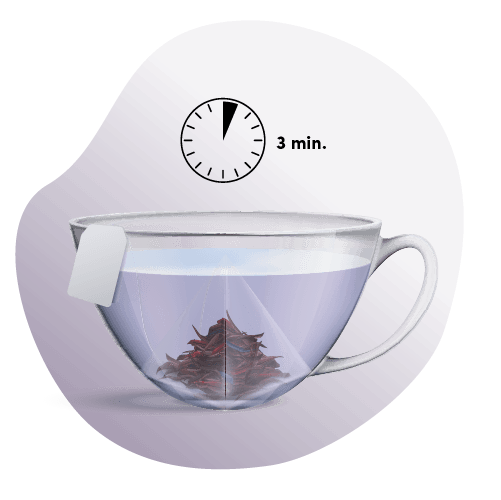 Let it steep for at least 3 minutes.
When we're choosing ingredients, research matters: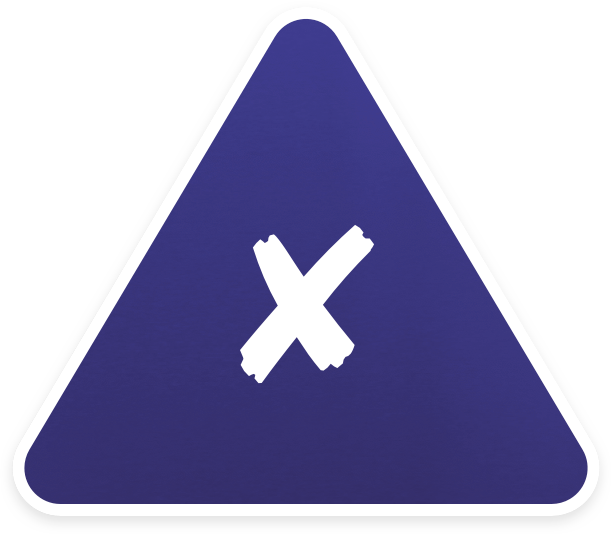 THINGS TO NOTE
What the infusion can't do:
Cure insomnia
CALM isn't meant for sleep disorders. If you're concerned about insomnia, take a quick assessment here.
Work in one sip
Adjusting the biological clock takes time. Have the tea consistently for best results in the long term.
Replace a healthy lifestyle
This tea will help prep for better sleep, but following the pre-sleep ritual is crucial for good rest.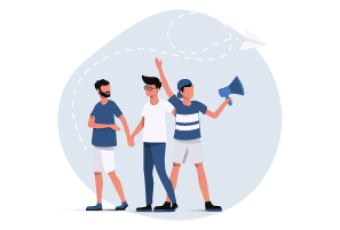 Refer & Earn
Refer your friends to Man Matters and get rewarded
Refer Now
CONTACT US
Got Questions?
Its normal to be curious, we will answer your doubts comprehensively here, for everything else we are just a Whatsapp message away.
Q.
Is this tea right for me?
+
If you spend your nights counting sheep, have trouble relaxing OR if anxiety is keeping you up, this brew is just for you.
WhatsApp Us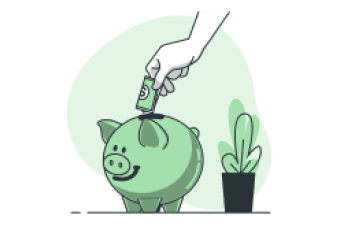 Stay up to date with all our new product launches, promotions and offers
Enable Alerts
Delivery Instructions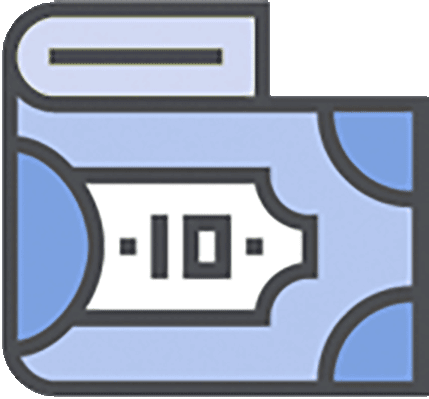 COD AVAILABLE
₹50 would be
charged for all cash
on delivery orders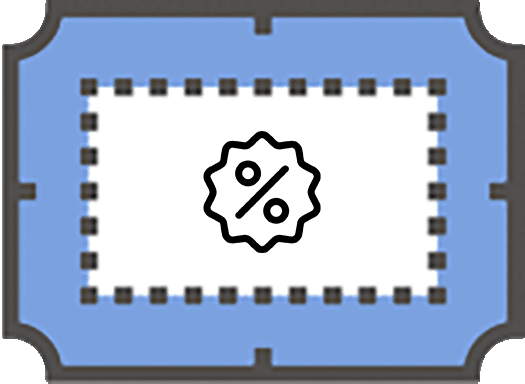 5% EXTRA OFF
When you pay online by card, netbanking or UPI/GooglePay
Live a better life. Try our products now.
Get 20% Cashback in your MM Wallet.
Applicable on all orders when you pay online.
The product has been added to the cart