Key Ingredients 🌿
Usage Instructions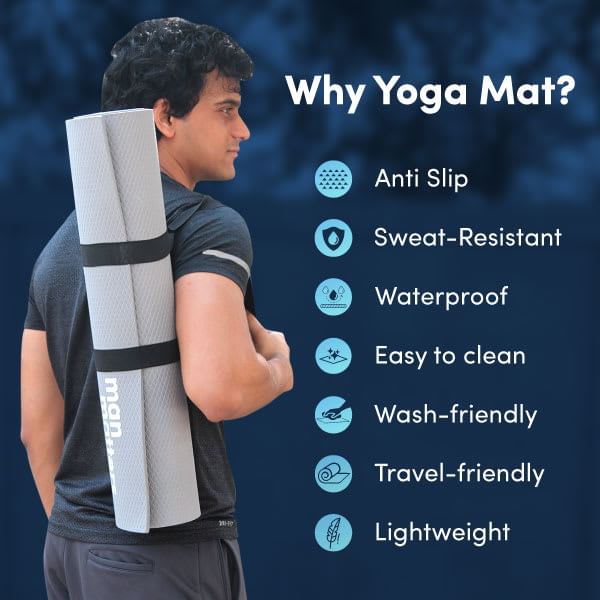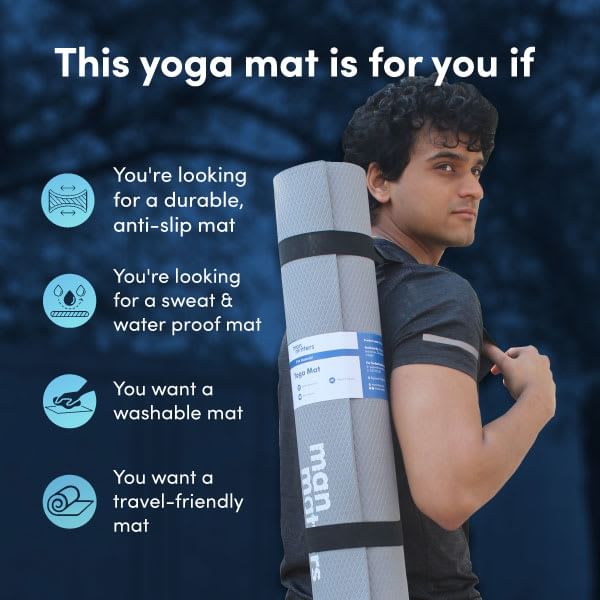 Best Anti-Slip & Sweat Resistant Exercise Mat
EVA Yoga Mat
Check Delivery Date
Enter pincode to check delivery date of your wellness regime.
Practice the oldest physical discipline in the world with Man Matters Yoga Mat. Made from EVA material, its cushion is strong enough to hold your posture, causing no dents or tears, and is soft enough to support you when you fall. The strength and design of this yoga mat make it easier for you to maintain your poses without slipping. Sweat a lot? No worries, as this mat is sweat-resistant, wash-friendly and anti-odour, making it perfect for long time use. Its lightweight yet cushioning nature makes it travel-friendly and perfect for everyday use. Enhance your fitness journey with this durable and anti-slip yoga mat.
Product Details
1 EVA Yoga Mat
Dimensions: 60 cm x 180 cm
Thickness: 6 mm
Features
Anti-Slip
Our Yoga Mat has dual anti-slip sides with a unique texture. This helps you do different yoga poses without worrying about losing your grip or sliding the mat on the floor. Prevent any accidental falls and stretch without the fear of falling.
Sweat-Resistant and Waterproof
Sweat it out without the fear of odour. This mat traps the moisture in the mat itself and doesn't let the moisture out, keeping your mat clean and free of dampness.
Easy to clean
Multiple uses may sometimes lead to dirt marks or blots. Keep your mat hygienic! This Yoga Mat is easy to clean; just use some soap and water to rinse the mat.
Lightweight and Travel-friendly
Taking a class outside or have plans of doing yoga with friends? Take this mat with you. Man Matters Yoga Mat is light and comes with straps so that you can take it anywhere without any worries!
Who is it for
Begin your wellness journey with a complimentary doctor consultation
Consult Now
How does it do it?
EVA
Ethylene Vinyl Acetate (EVA) is a synthetic material that is lightweight and durable. It is moisture-resistant, making it easy to clean and sweat-resistant. It is also textured to give you a better grip. Textured from both sides, it doesn't slip while doing heavy-duty poses. It is cushioned to be travel-friendly and soft enough to break a fall.
How to Use
Unroll the mat on a flat surface.
Once done, roll it and keep it in a dry and uncramped place.
Want to wash it? Dampen a cloth with a mix of soap and water. Gently rub on the mat. Let it dry before use.
What it works best with?
Healthy diet
Eating fresh, whole foods like fruits & salads will help improve your health and strength. All this so you can try more tough postures.
HOW WE COMPARE


Lightweight

Non-Slip

Washable

Heavy

Non-Textured

Can't be washed
CONTACT US
Got Questions?
Its normal to be curious, we will answer your doubts comprehensively here, for everything else we are just a Whatsapp message away.
Live a better life. Try our products now.
Get 20% Cashback in your MM Wallet.
Applicable on all orders when you pay online.
*Cashback is credited to your wallet once your order is delivered.
Delivery Instructions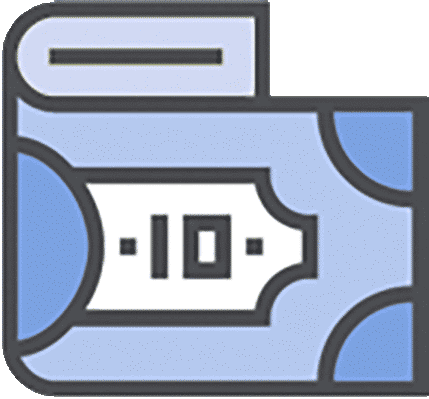 COD AVAILABLE
You can pay for
your order
on delivery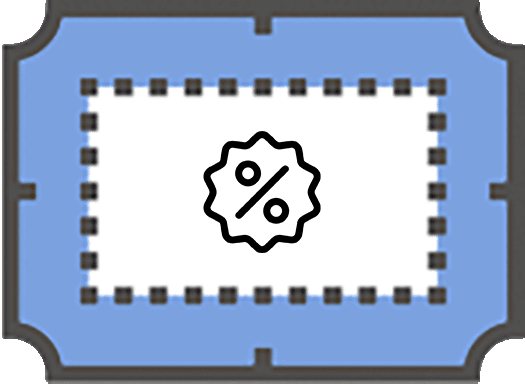 20% CASHBACK
When you pay online by card, netbanking or UPI/GooglePay
Best Anti-Slip & Sweat Resistant Exercise Mat
EVA Yoga Mat
The product has been added to the cart