Key Ingredients 🌿
How It Works
Visible Effects
Usage Instructions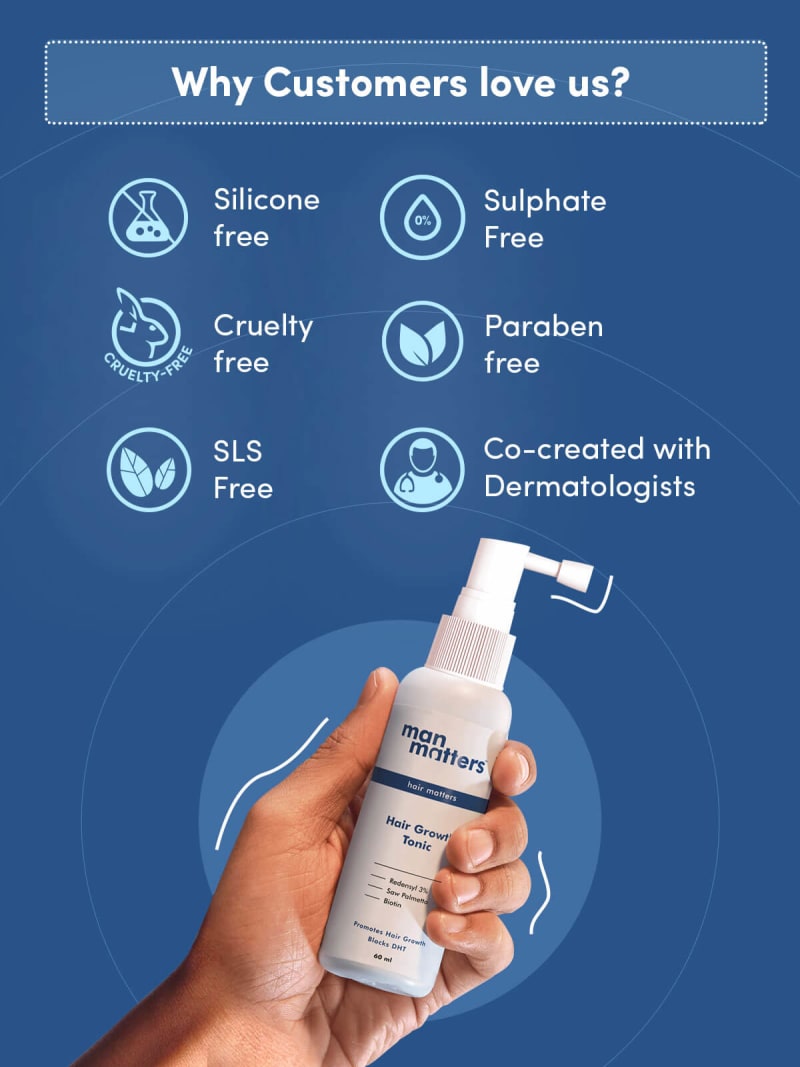 Best Biotin Rich Hair Tonic With Natural DHT Blockers
3% Redensyl Hair Growth Tonic with Biotin & Saw Palmetto
Check Delivery Date
Enter pincode to check delivery date of your wellness regime.
Redensyl 3% is a breakthrough ingredient for hair growth. This paraben free hair growth tonic is the easiest and safest method for you to control hair loss and regrow your lost hair. Redensyl Hair Tonic contains Biotin, an essential vitamin that nourishes your hair, Saw Palmetto, a DHT Blocker, and Rosemary required for healthy hair growth.
Product Details
1 Bottle consists 60ml
Use daily for best results
How Redensyl Works On Your Hair?
Promotes Hair Growth
Increased Blood Flow
Thicker Stronger Hair
Redensyl promotes healthy hair growth in the anagen phase by 8.9% and reduces hair fall in the telogen phase by 16.5%
Redensyl enables increased blood circulation and blood flow to the scalp which results in reduced hair fall
Redensyl nourishes and strengthens hair leaving the them thicker and stronger.
KEY INGREDIENTS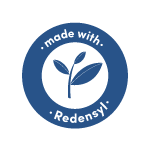 Redensyl 3%
Redensyl is the newest breakthrough ingredient to regrow your lost hair. It is the most effective non-prescription drug that nourishes your hair in the form of protein and antioxidants to curb hair loss.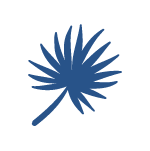 Saw Palmetto
Saw Palmetto functions as a natural DHT blocker and prevents the DHT forming enzymes that shrink hair follicles and contribute to male pattern baldness.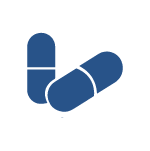 Biotin
This vitamin promotes hair regrowth, thickness and shine. Biotin content in food is either too low or lost when food is cooked. Thus, Redensyl Hair Tonic helps to reap immense benefits of biotin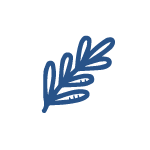 Rosemary
Rosemary benefits the hair by promoting hair growth through increased blood circulation to the scalp and its anti-inflammatory properties nourish hair follicles.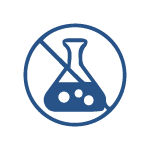 Silicone Free
Paraben Free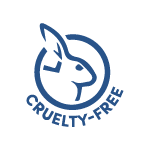 Cruelty Free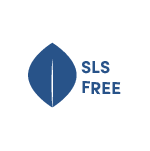 SLS Free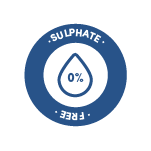 Sulphate Free
Clinically Tested
Learn More about all the ingredients used in our products
🌿 Learn More
Combatting Hair Fall?
Is Redensyl Tonic right for you?
Take this quick assessment co-created with our expert doctors to find out
Proven Results
Begin your wellness journey with a complimentary doctor consultation
Consult Now
Clinical Proof
Lab tests and certifications
Backed by
Research
View Studies
Made Safe
Certified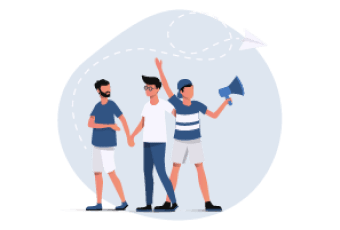 Help your friends & Earn Money
Refer & Earn up to Rs 2000 in your Man Matters Wallet
Refer Now
Why do people love this product?
Simple, non-invasive solution
Visible results in 3 months
What Complements This Product
Lifestyle Habits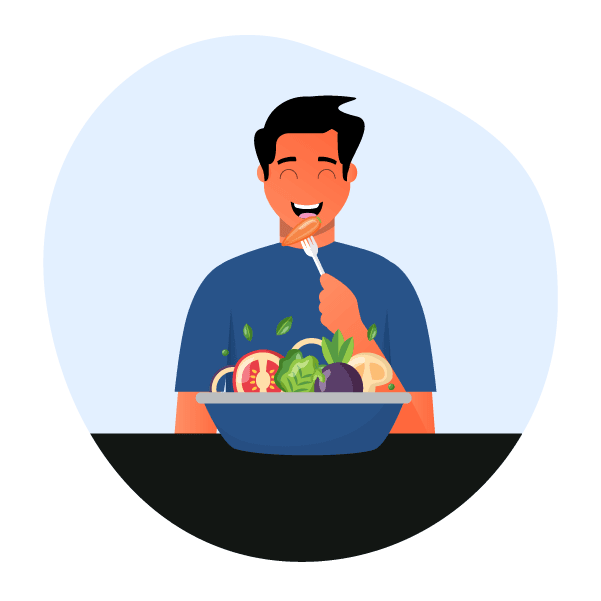 Healthy diet
Opting for fruits and green leafy vegetables that are rich in Omega 3 and proteins will keep your hair and scalp healthy.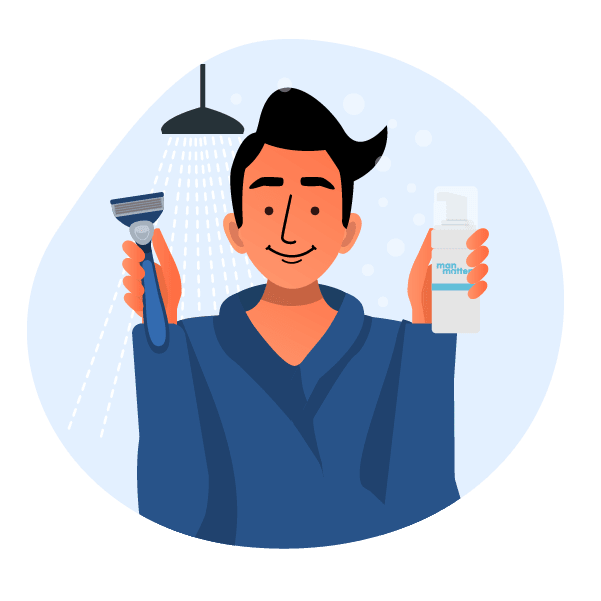 Personal hygiene
Wash your pillow covers frequently and avoid sharing your hairbrush. Both avoid harmful bacteria.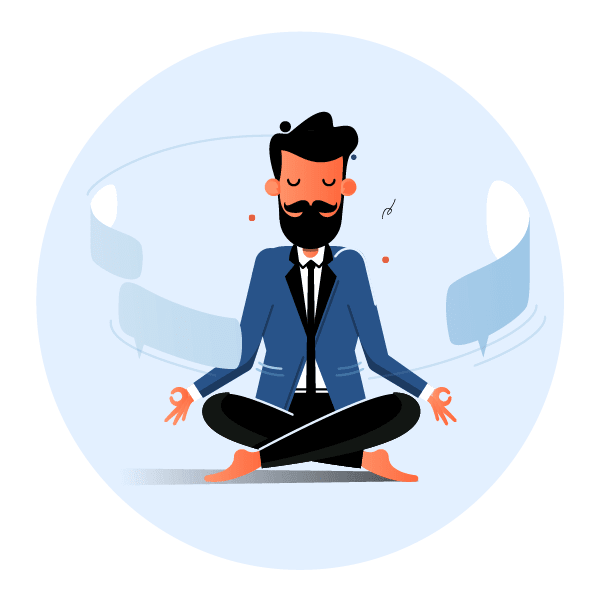 Destress
Since stress aggravates and worsens hair fall, exercise or indulge in activities that keep you calm.
Who Can Use This Product?
Redensyl Hair Tonic can be used to prevent or cure:
Stage 1 of Male Pattern Baldness:
Hair thinning around your temples that usually goes unnoticed.
Stage 2 of Male pattern baldness:
Further hair thinning & an M-shaped hairline.
Stage 3 of Male pattern baldness:
Visible balding & a receding hairline.
The Science Of Hair
Anagen Phase
Catagen
Telogen Phase
Hair cells divide rapidly thus creating new hair growth. It lasts for 3-5 years.
Phase Hair detaches itself from blood supply and stops growing. This phase lasts 2-3 weeks.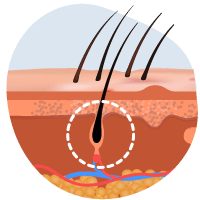 The hair enters a dormant stage and then falls out. This phase lasts for 3 months.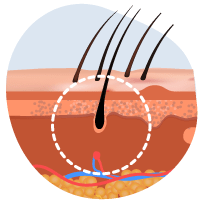 HOW TO USE
Is This Product Right For You?
VISIBLE EFFECTS
Here's what happens once you start this regime
After 1 month
Stronger hair - With improved hair elasticity, your hair will no longer feel brittle or break easily.
After 2 months
Reduced hair fall - You will not have hair fall beyond the normal hair loss while combing and washing your hair.
After 3 months
Visible increase in hair growth - Redensyl regenerates hair cells and stimulates hair growth.
HOW IT'S USED
Use Redensyl Hair Tonic 1-2 hours before going to bed
Spray the Redensyl Hair Tonic on the affected areas of your dry scalp
Massage the Redensyl Hair Tonic into your scalp for increased absorption.
Leave the Redensyl Hair Tonic overnight for best results
Check your hair quality with a few instant tests
Learn More
Frequently Purchased Regimes
7547 users purchased this kit
Active Hair Growth Kit
With

3% Redensyl
Hair Follicle Activator
Why choose Man Matters?
Free Doctor Consultation
The wellness ecosystem is broken and we intend to fix that. We believe that expert doctor advice and consult shouldn't be so hard, our expert dermatologists are always there to help you and give their advice.
We get you
Talking about personal health is hard. Often embarrassing. We get that. So we took 'matters' into our own hands; and created a place for all matters of man. Hair, skin, weight, sleep, performance and much more. We get you, and we get what matters to you.
Expert Backed Solutions
With so many unreliable sources and searches, it's hard to decide whom to trust. Our solutions are trusted by experts, and are backed by science. We believe that wellness has a science behind it and we want to make it more accessible.
Extended Care & Follow-ups
Wellness is an actively pursued goal of being in a state of good health. We believe that compliance and discipline matter if you want to move towards wellbeing, and we get that it's not easy. We are here to handhold you and help you on this journey.
Commit to better hair today
Man Matters Redensyl Hair Growth Tonic typically shows best results when used over 3-4 months daily
We've just made it super easy for you now to commit to better hair.

Subscribe now and promise your hair a healthier diet every month
Subscribe and Save
1 pack every 30 days 3 deliveries
20% OFF
1 pack every 30 days 3 deliveries (20%)
1 pack every 30 days 4 deliveries (25%)
1 pack every 30 days 6 deliveries (30%)
BUY NOW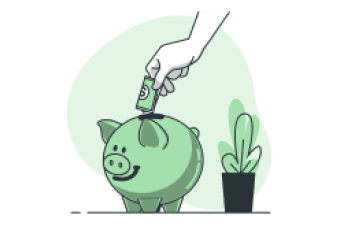 Stay up to date with all our new product launches, promotions and offers
Enable Alerts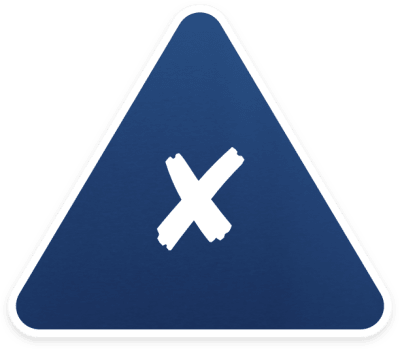 THINGS TO NOTE
Here's what our product doesn't do
Give results overnight
Our GROW Hair tonic works best over 8-12 weeks. It will give you results when you give it diligence.
Replace your hair care regimen
GROW promotes healthy hair growth. You still need to clean, oil & condition your hair.
Drive out bad hair days
Hair loss might become history but bad hair days never escape anyone.
Boost your confidence
GROW might get you compliments on how your hair looks, but true confidence comes from within.
Happy Customers!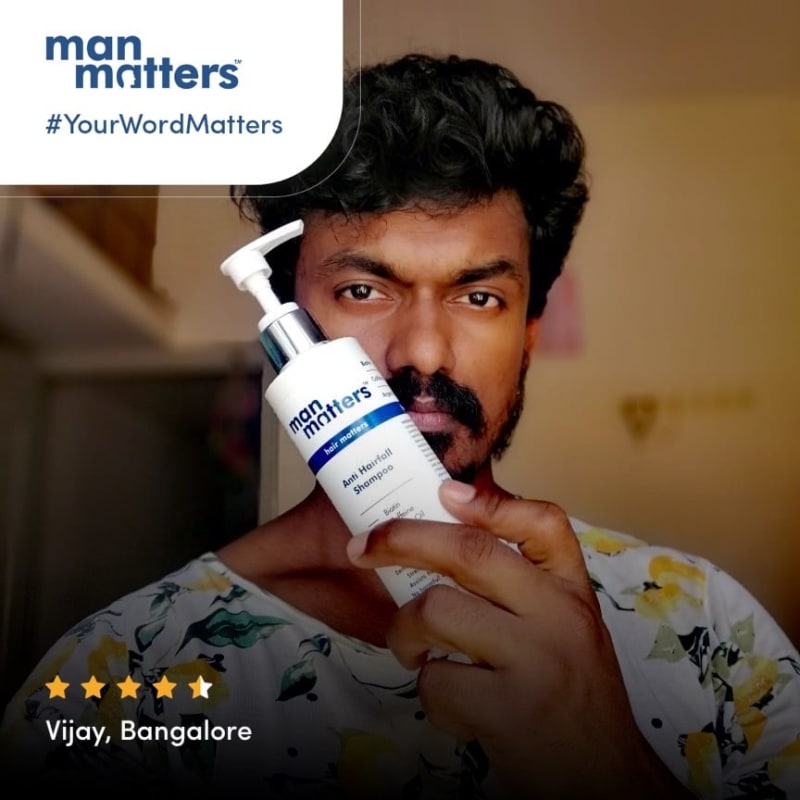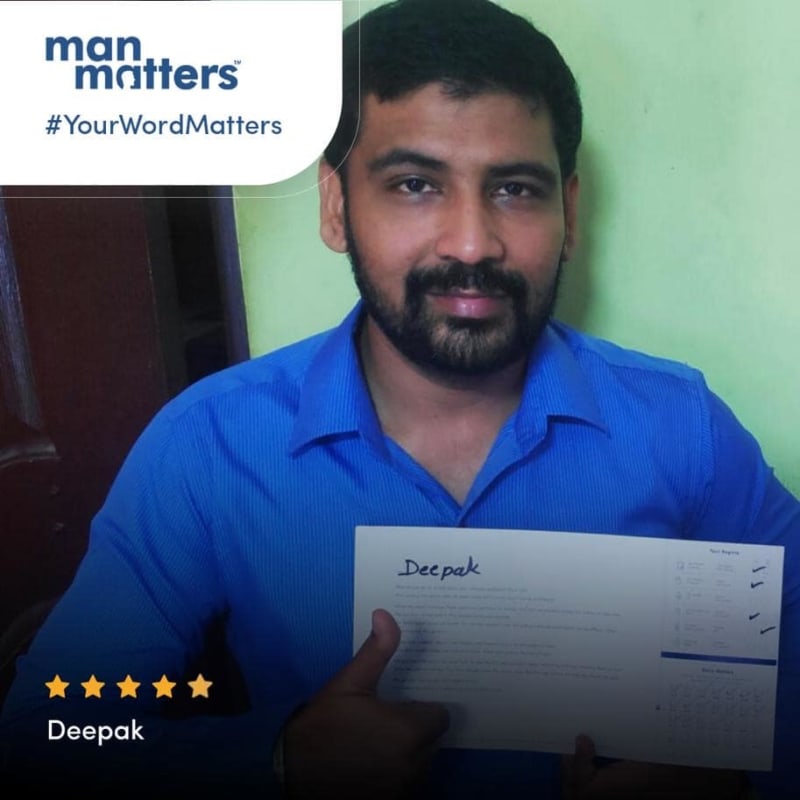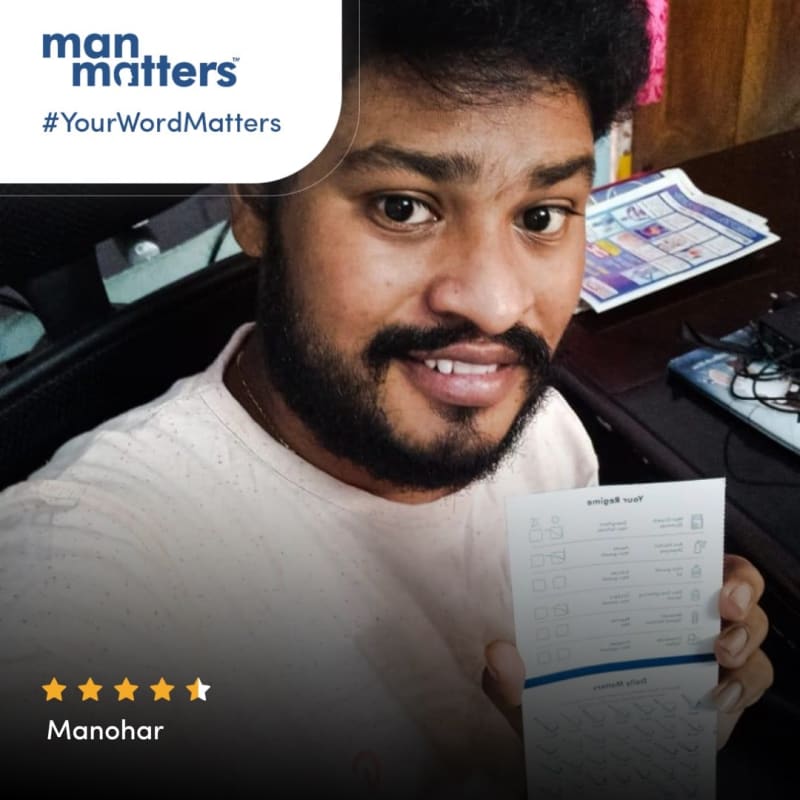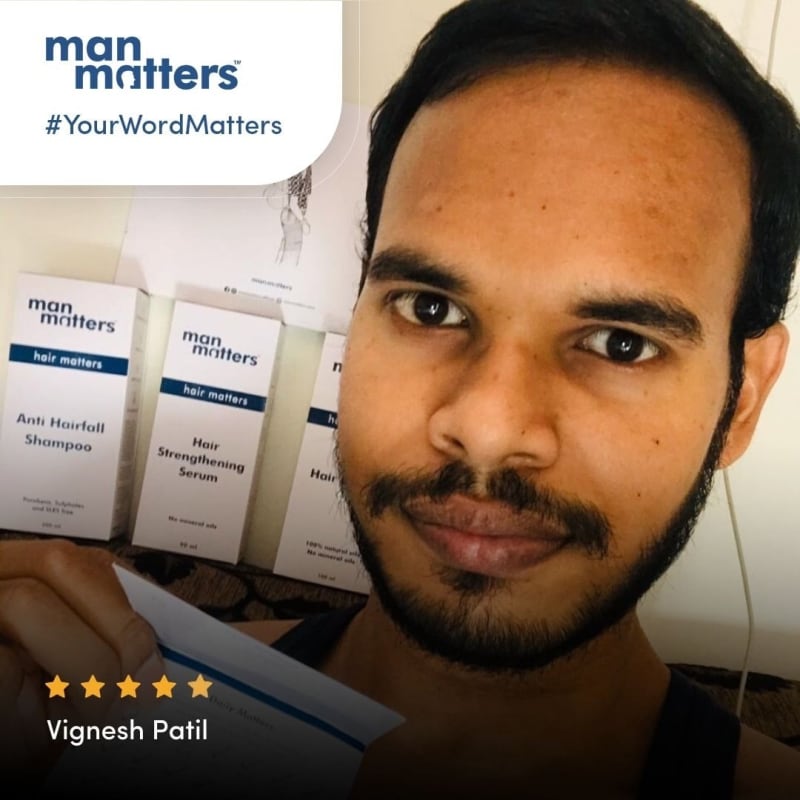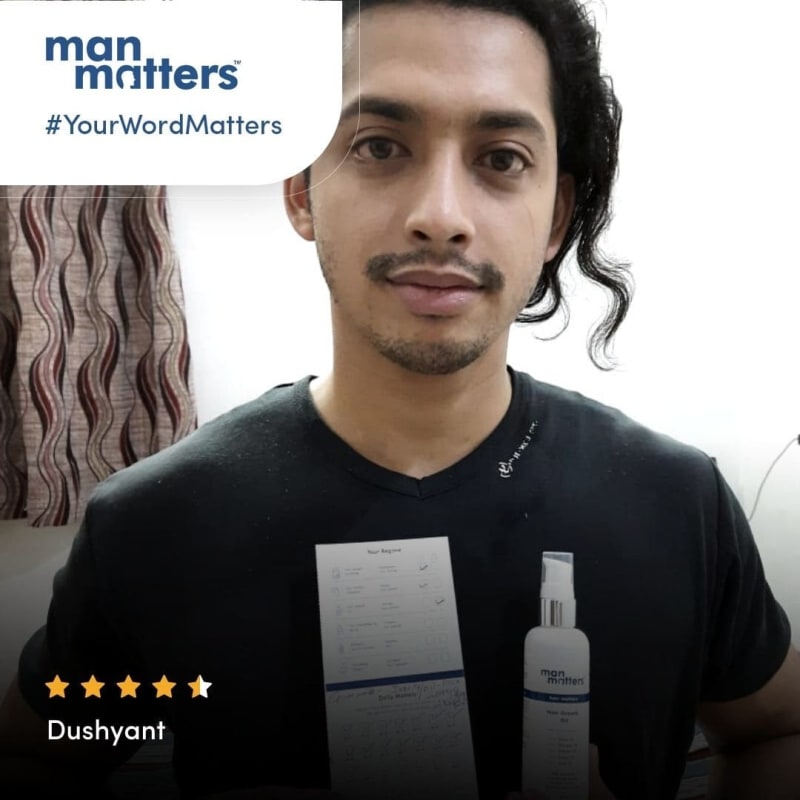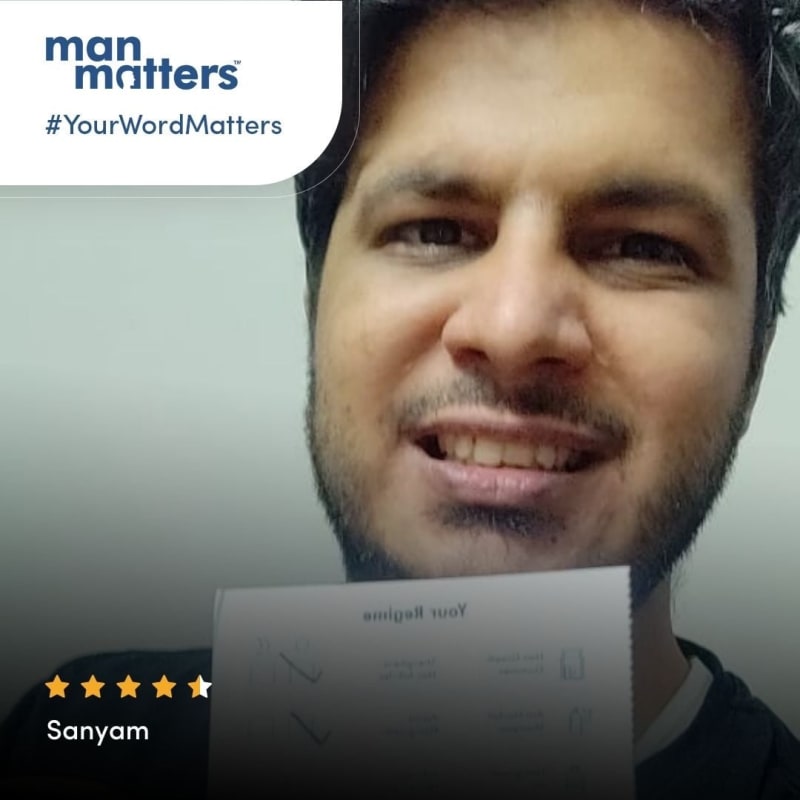 CONTACT US
Got Questions?
Its normal to be curious, we will answer your doubts comprehensively here, for everything else we are just a Whatsapp message away.
Q.
For best results, what can I use along with Redensyl hair tonic?
+
Along with Redensyl hair tonic, you can use Man Matter's Anti hairfall Shampoo for men to clean your scalp. You an use Man Matters' Hair Conditioner for men to nourish and protect your hair strands. You can also use a derma roller for your hair to increase the absorption of the redensyl hair tonic.
Q.
Who can use Redensyl hair tonic?
+
Redensyl hair tonic is designed for men who want to tackle hair loss and regrow lost hair. Redensyl hair tonic ensures healthy hair growth by ensuring that your hair follicles are in a hair growth phase (called anagen) for a longer period.
Q.
What is Redensyl?
+
Redensyl is a breakthrough medicine, clinically proven to work for hair growth. Redensyl encourages hair stem cell division and has no reported side effects. Redensyl is a regenerative medicine that encourages hair growth at a cellular level.
Q.
Is redensyl hair growth tonic better than redensyl hair oil?
+
Redensyl hair tonic is a liquid that stimulates blood flow to the hair follicles for healthy hair growth. Redensyl hair tonic is a leave on formula designed for the most powerful hair growth results. Redensyl hair tonic moisturizes your hair and stimulates adequate blood flow to your scalp for stronger hair growth.
Redensyl hair oil is a good moisturizing treatment for your hair, but needs to be washed off due to the oil formulation. This is why Redensyl hair tonic is more powerful than Redensyl hair oil.
Q.
If I stop using Redensyl Hair tonic, will I lose my hair?
+
No, you will not lose the hair grown by Redensyl hair tonic if you stop using Redensyl hair tonic. However, after you stop using Redensyl hair tonic, your hair will no longer grow at the same rate that it grew while using Redensyl hair tonic.
Q.
How to use this tonic?
+
Fix the spray on the bottle and remove the cap from the nozzle. Since this is a fresh bottle, pump 5-6 times to dispense the tonic. Apply the tonic to the affected area on your scalp. Massage gently with your fingers to ensure it is absorbed properly. Leave it overnight. It can also be applied in the day to leave on. Do not apply to your hair strands. For best results, apply daily.
Aqua
Propylene Glycol
Butylene Glycol
Propanediol
Metabisulfite
Europaea Wood Extract
Zinc Chloride
Camellia Sinensis Leaf Extract
Panthenol
Fragrance
Phenoxyethanol & Ethyl hexyl
Glycerine
Trigonella Foenum-Graecum Seed
Fenugreek seed Extract
Rosmarinus Officinalis Leaf
Rosemary Extract
Serenoa Serrulata Fruit Extract
Saw Palmetto extract
Disodium EDTA
Biotin
Colour
Live a better life. Try our products now.
Get 20% Cashback in your MM Wallet.
Applicable on all orders when you pay online.
*Cashback is credited to your wallet once your order is delivered.
Delivery Instructions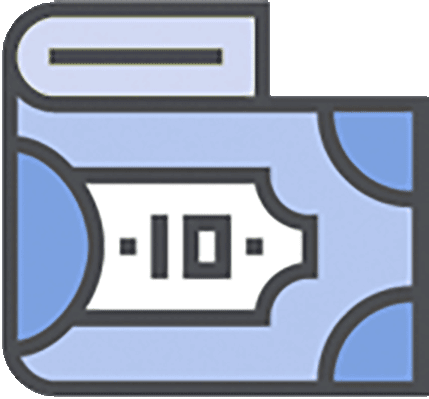 COD AVAILABLE
You can pay for
your order
on delivery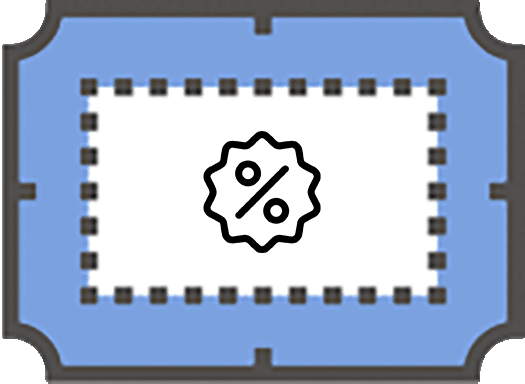 20% CASHBACK
When you pay online by card, netbanking or UPI/GooglePay
Best Biotin Rich Hair Tonic With Natural DHT Blockers
3% Redensyl Hair Growth Tonic with Biotin & Saw Palmetto
Add to Cart
BUY NOW
The product has been added to the cart
Adding subscription to cart