Key Ingredients 🌿
Usage Instructions
Developed by Experts to Help Regulate YOUR Sleep
Melatonin Sleep Gummies
Check Delivery Date
Enter pincode to check delivery date of your wellness regime.
Is your night never good because of your irregular sleep cycle? Man Matters Sleep Gummies is here to make this dream come true! A non-habit forming formula that helps induce, regulate and improve your sleep so that you can wake up energised and refreshed.
Each strawberry flavoured gummy is made with Melatonin, L-Tryptophan and L-Theanine. Having one gummy before bedtime helps calm anxious thoughts so that you can fall asleep without any worry.
Love travelling but hate jet lag? Ease into having sweet dreams in another timezone. This sleep gummies also help ease jet lag.
Product Details
1 Pack consists of 30 Gummies
Eat 1 gummies daily
What does the product do
Regulates and Restores Sleep Cycle
Melatonin - popularly known as the 'darkness hormone, promotes the feeling of sleepiness when you sit in a dark room for a long time. With technological invasion in our bed, blue light emissions and irregular sleeping schedules, Melatonin levels in the body go way down. This dip in Melatonin leads to you being awake like an owl! These sleep gummies contain Melatonin, which regulates and restore the sleep cycle by notifying your body that it is time to sleep.
Calms Anxious Thoughts
Too much mental stimulation in thoughts and images doesn't let your brain relax, causing anxious thoughts. L-Theanine in these melatonin sleep gummies are a natural stress reliever. It helps ease and calm anxious thoughts. This helps to give your mind much-needed relaxation giving it a chance to doze off.
Eases Jet Lag
The rapid transition from one-time zone to another induces jet lag - causing daytime sleepiness and difficulty sleeping at night. Taking these sleep melatonin gummies close to your sleeping time induces sleep within 15-20 minutes, helping you complete your sleep cycle and getting you out of jetlag.
Who is it for
These Sleep Gummies are for you if:
Begin your wellness journey with a complimentary doctor consultation
Consult Now
How does it do it?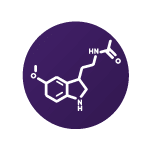 Melatonin
Melatonin is a natural hormone that's produced by the pineal gland located in your brain. This hormone is made in the absence of light, i.e. at night, helping you feel sleepy. With age, blue light emission and technology invasion - we are around constant light, giving no chance to melatonin production. Melatonin is often prescribed to people with irregular sleep cycles.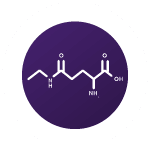 L-Theanine
An amino acid found primarily in green and black tea, L-theanine is a natural stress reliever. Regular consumption helps ease anxiety and stress. This reduces mental stimulation, calming your mind and inducing sleep.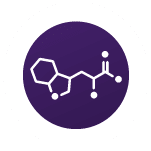 L-Tryptophan
L- Tryptophan is one of many amino acids found in food. It helps boost the production of melatonin. Melatonin helps induce sleep and regulate the sleep cycle.
Lavender and Chamomile Extracts
These strawberry melatonin gummies also contain plant-based relaxants like Lavender and Chamomile Extracts. These extracts are popular sleep-inducers helping you improve the quality of sleep and regulate your cycle.
Non-habit forming
Unlike other sleep supplements, these melatonin gummies are completely non-habit forming, i.e. you won't feel dependent on these sleep aid gummies. If you think you've regulated your cycle within few uses, you can stop using these vegan melatonin gummies without reversing the effect.
No Added Sugar
We've formulated these sleep melatonin gummies keeping physical health in mind. Each gummy has no added sugar making it diet-friendly and a healthy option to include in your regime.
Ingredients list
Chicory Root Extract, Pectin [440], Acidity Regulator (E330), L-Tryptophan, Chamomile Extract, L-Theanine, Lavender Extract, Melatonin, Natural Strawberry Colour, Natural Strawberry Flavours, Guar Gum, Maize Starch. CONTAINS PERMITTED NATURAL COLOUR (S) AND ADDED FLAVOUR (S) (STRAWBERRY)
Safe and Effective
100% Vegetarian
Gelatin Free
Trans Fat Free
Preservative Free
Soy Free
Artificial Flavour Free
Artificial Colour Free
Australian Made Safe Certified
How to use
Take one gummy 30-60 minutes before you want to sleep.
For best results, take these sleep gummies on the same time.
What it works best with?
Avoid napping
Napping for more than 30 minutes during the day makes it difficult to fall asleep at night.
Deep breathing
Deep breathing for even 2-3 min right before you go to bed calms down your mind & immensely improves quality of sleep.
Exercise
Physical activity increases time spent in deep sleep.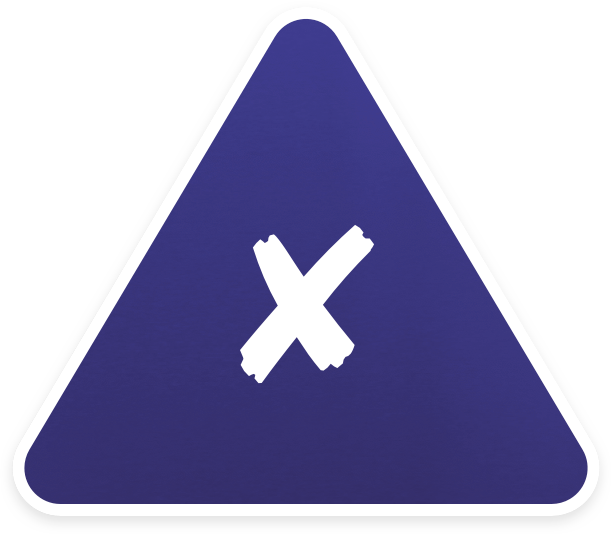 What it won't do
Improve Sleep Cycle in a Day
All good things take time as does our Sleep Gummies. It helps your regulate and improve the quality of your sleep bit by bit everyday.
HOW WE COMPARE
Gluten Free
Gelatin Free
Trans Fat Free
Preservative Free
Soy Free
Artificial Flavor Free
Artificial Colour Free
100% Vegetarian
Australian Made Safe Certified

Contains Gluten

Has Gelatin

Animal-based Fat

Has Preservatives

Has Soy

Contains Flavours

Synthetic colours

Non-Vegetarian

Not Certified
CONTACT US
Got Questions?
Its normal to be curious, we will answer your doubts comprehensively here, for everything else we are just a Whatsapp message away.
Live a better life. Try our products now.
Get 20% Cashback in your MM Wallet.
Applicable on all orders when you pay online.
*Cashback is credited to your wallet once your order is delivered.
Delivery Instructions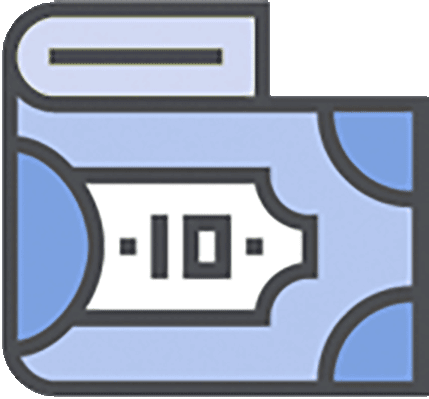 COD AVAILABLE
You can pay for
your order
on delivery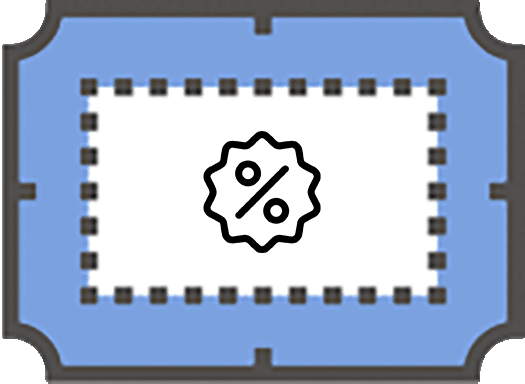 20% CASHBACK
When you pay online by card, netbanking or UPI/GooglePay
Developed by Experts to Help Regulate YOUR Sleep
Melatonin Sleep Gummies
Add to Cart
BUY NOW
The product has been added to the cart