Key Ingredients 🌿
Usage Instructions
RPB Advanced Hair Tonic (60 ml)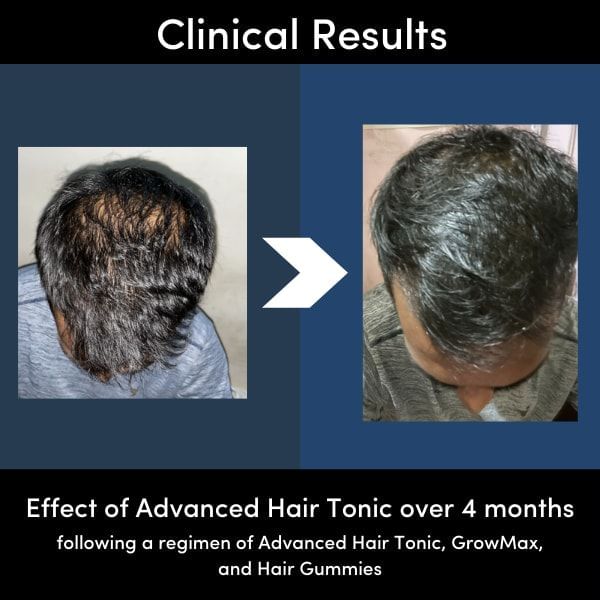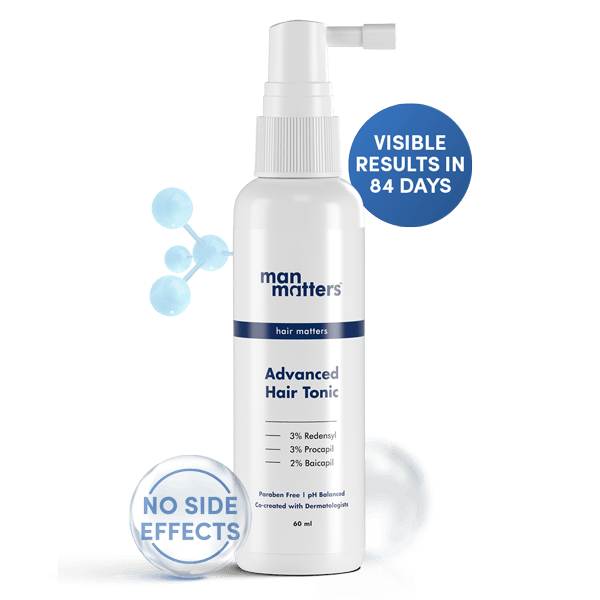 Hair Regrowth Treatment with DHT Blockers
Advanced Hair Growth Tonic With Redensyl, Procapil & Baicapil (60 ml)
Check Delivery Date
Enter pincode to check delivery date of your wellness regime.
Expert Recommended Solutions
The Advanced Hair Tonic is a revolutionary water-based formula with a 21% concentration of hair growth actives sourced from Europe. With regular use, it gives 17,400 new hair on your scalp in just three months!

Out of 18% - 8% actives in an enriched base of 3% Procapil, 2% Baicapil, 3% Redensyl – that are clinically proven to increase hair growth by up to 2X & reduce hair loss by 50%, without any side effects!

The other 11% are super ingredients like 5% Saw Palmetto, 3% Fenugreek, 3% Moringa Extracts, which are hair growth enhancers.
Product Details
60 ml - One month's supply (6 sprays a day)
What does the product do
Stimulates hair follicles
Hair growth stops/slows down due to dormant or inactive follicles. This advanced hair tonic contains scalp-stimulators like 3% Redensyl and 3% Procapil. They reactivate follicles and boost the hair growth process.
Curbs hair fall
You will start noticing a reduction in hair fall. This is because this hair tonic contains DHT blockers. DHT is a kind of hormone which leads to hair fall. This advanced hair tonic contains DHT blockers like 5% Saw Palmetto and 3% Fenugreek. It strengthens hair from the root and reduces excess fall.
Visible increase in hair growth
The mix of all ingredients and 2% Baicapil and 3% Moringa help give you thicker growth. This helps cover bald patches and gives you denser growth.
Who is it for
This tonic is for you if you have: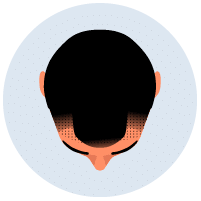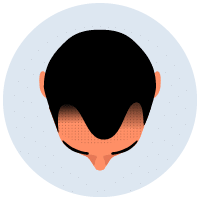 Note: If you have higher stages of hair fall, please schedule a
doctor consultation
to know what topical products would be suitable for you.
Book a complimentary consultation with a specialist for hairfall issues
Consult Now
How does it do it?
Redensyl
Redensyl works by increasing the regeneration of hair follicles. It reactivates stem cells that promote new hair growth by increasing nutrients to the scalp. Sourced from Giovadan in Switzerland, it is clinically proven to increase hair growth by 214% within 10 days.
Procapil
Sourced from Sederma in France, Procapil fights the follicle aging process and prevents the follicles from dying. Procapil naturally prevents hair loss by blocking DHT - a hormone that causes early hair loss in men. It is clinically proven to decrease hair loss by 50% & increase hair growth by 121%. It also provides nourishment to the hair and ensures stronger and healthier hair.
Baicapil
Baicapil comes from Provital in Spain. It activates the hair growth cycle by increasing the amount of time hair spends in the anagen, or growth phase. It also increases hair density and volume, for thicker and younger looking hair. Baicapil is clinically proven to increase hair density by 59% & decrease hair loss by 60%.
No Strings Attached
You can stop using our Hair Tonic whenever you want, and restart at your own pace, without any withdrawal symptoms. Effects of this hair tonic are best observed after 3 months of usage.
Easy to Use
Our hair tonic is water-based and non-sticky! You can spray it on before you head to the office, or after a long day without any stickiness and it doesn't need to be washed out.
100% Safe
Enriched with Redensyl, Procapil and Baicapil, this hair tonic is made up of super ingredients derived from nature and sourced from Europe. The hair tonic is completely safe to use, with zero side effects.
Ingredients list
Aqua, Propanediol, Butylene Glycol, Saw Palmetto Extract, Butylene Glycol (and) Aqua (and) PPG-26-Buteth-26 (and) PEG-40 Hydrogenated Castor Oil (and) Apigenin (and) Oleanolic Acid (and) Biotinoyl Tripeptide-1 (Procapil), Fenugreek Extract, Moringa Extract, Aqua (and) Glycerin (and) Sodium Metabisulfite (and) Glycine (and) Larix Europaea Wood Extract (and) Zinc Chloride (and) Camellia Sinensis Leaf Extract (Redensyl), Propanediol (and) Aqua (and) Arginine (and) Lactic Acid (and) Glycine Soja (Soybean) Germ Extract (and) Triticum Vulgare (Wheat) Germ Extract (and) Scutellaria Baicalensis Root Extract (Baicapil), Phenoxyethanol (and) Ethylhexylglycerin, D-Panthenol, Glycerine, Ethylene Diamine Tetraacetic Acid, Fragrance, Colour: CI. No. 19140, CI. No. 42090.
Safe and Effective
No Side Effects
Silicone Free
Paraben Free
Sulphate Free
Alcohol Free
Cruelty-Free
Clinically Tested
Vegan
Australian Made Safe Certified
Clinical Proof
Lab tests and certifications


Tested by
Labs
Backed by
Research
View Studies


Made Safe
Certified
How to use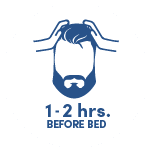 Apply the hair tonic during the day or 1-2 hours before going to bed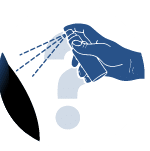 Spray the hair tonic on the affected areas of your scalp i.e. the places where you want to see growth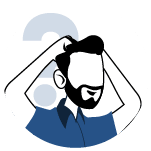 Properly massage the redensyl and procapil infused hair tonic for 1-2 minutes into your scalp for increased absorption
Leave the tonic on overnight for best results! Since this is a water-based tonic, there's no need for you to wash your hair between applications.
Note: If you wish to oil your hair, keep a gap for 3-4 hours after applying the Advanced Hair Tonic. This tonic is suitable for usage along with a derma roller - it can be applied after using the derma roller on your scalp. Other topical solutions like Minoxidil can be used along with this tonic, leaving a gap of 6-8 hours between their application -
schedule a doctor consultation
for advice on this.
HOW TO USE
What it works best with?
Products targeted to reduce hair loss
This hair tonic is the first step towards curbing hair loss. If you're looking to reduce this concern, you should explore shampoos, serums and other products targeted to reduce fall and improve hair health.

Good diet
Nothing replaces nutritional food intake. Ensure you have good dietary foods such as eggs, spinach and other green leafy vegetables to help boost your hair health.
The right grooming tools
Plastic combs cause micro-tears in your scalp, weakening your follicles. A wooden comb evenly distributes natural sebum more evenly throughout the mane, making your hair resilient against everyday challenges.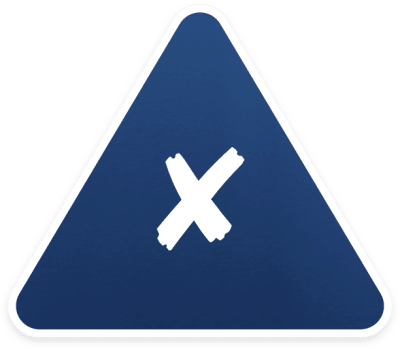 What it won't do

Fast Results
All good things take time, so does growing back healthy hair. Don't expect to grow a mane within 2 days or 2 months.
Solve The Problem Equally For All
Each person is different, and the way our solution works on everyone is different.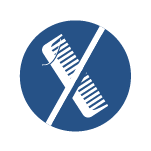 Won't Completely Stop Hair Fall
Hair fall is a natural process. While this tonic will curb hair fall, it won't completely bring it to a stop. You still have to follow good hair hygiene and have a proper diet.
HOW WE COMPARE


Can be used for short term

Effects last even after stopping

Non-prescription product

Has to be used for long term

Effects reverse if stopped abruptly

Prescription based product
CONTACT US
Got Questions?
Its normal to be curious, we will answer your doubts comprehensively here, for everything else we are just a Whatsapp message away.
RPB Advanced Hair Tonic (60 ml)
Live a better life. Try our products now.
Get 20% Cashback in your MM Wallet.
Applicable on all orders when you pay online.
*Cashback is credited to your wallet once your order is delivered and is valid for 90 days from the date of credit into your wallet.
Delivery Instructions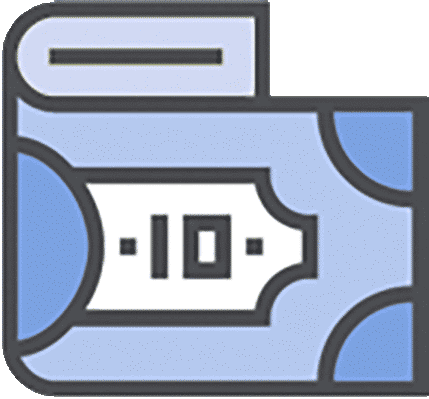 COD AVAILABLE
You can pay for
your order
on delivery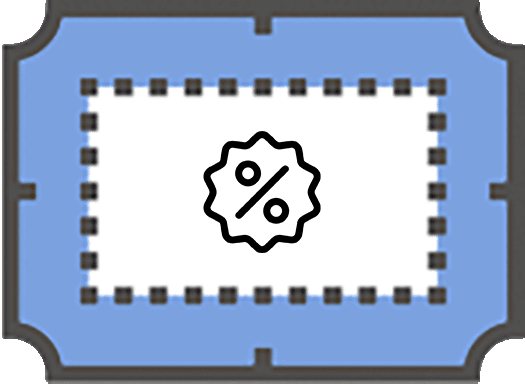 20% CASHBACK
When you pay online by card, netbanking or UPI/GooglePay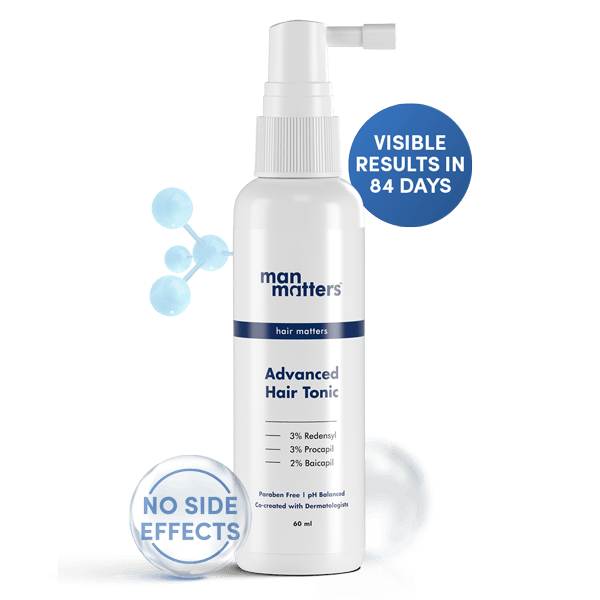 Hair Regrowth Treatment with DHT Blockers
Advanced Hair Growth Tonic With Redensyl, Procapil & Baicapil (60 ml)
The product has been added to the cart