Key Ingredients 🌿
Usage Instructions
VEGAIN Plant Protein Powder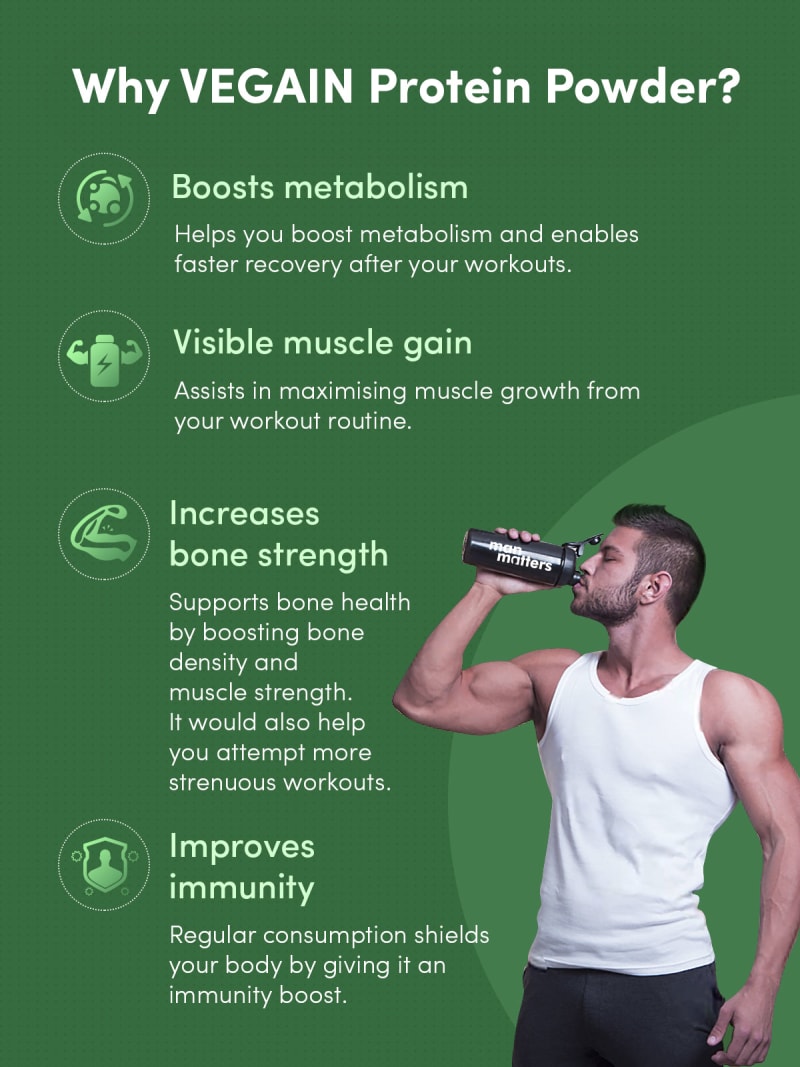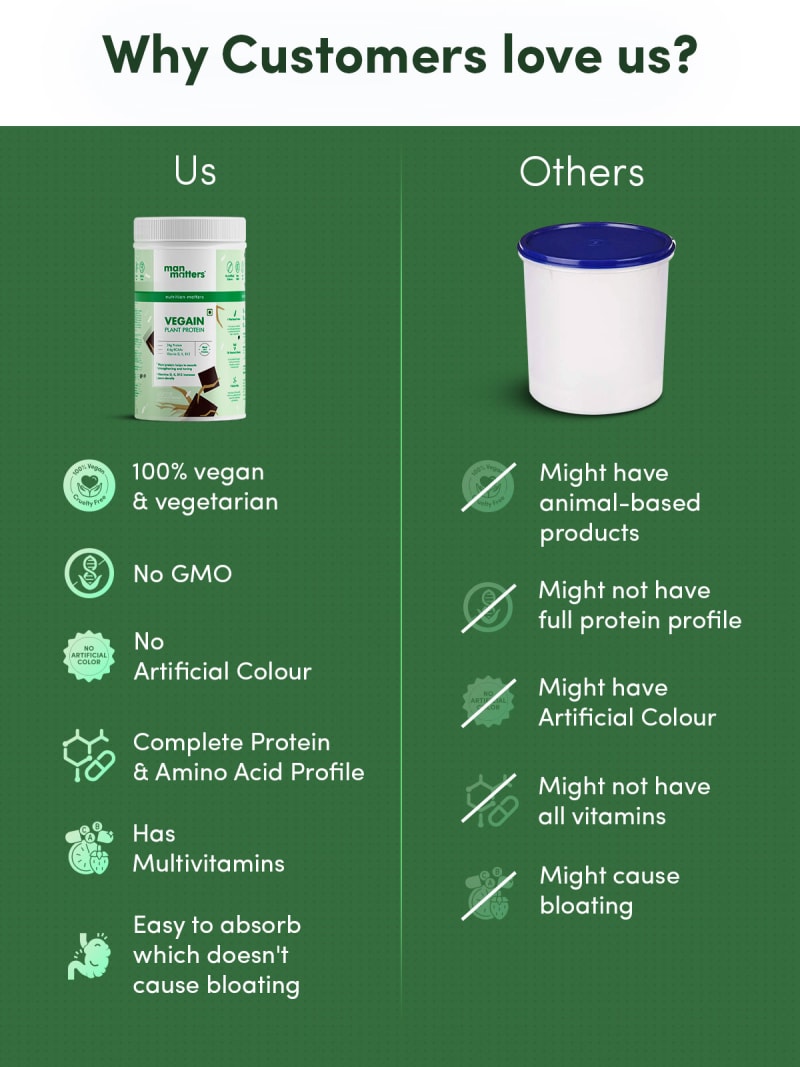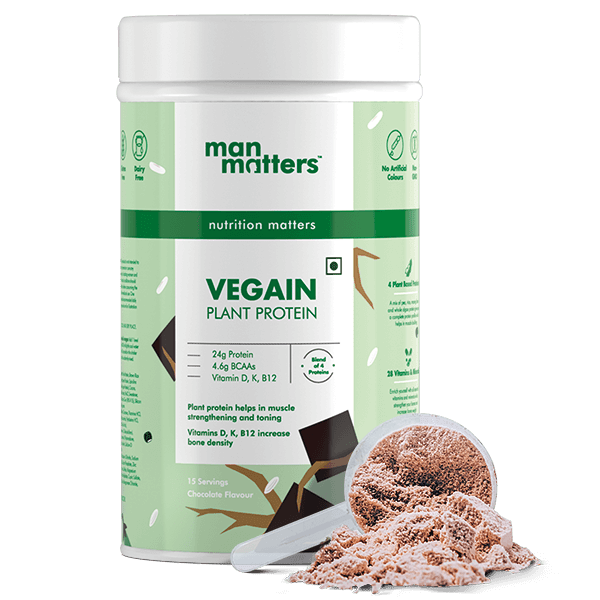 100% Vegan, Gluten-Free Protein - Chocolate Flavor
VEGAIN Plant Protein Powder
Check Delivery Date
Enter pincode to check delivery date of your wellness regime.
Click to Save 25%
100% Vegan, Gluten-Free Protein - Chocolate Flavor
Did you know that 70% of Indians are protein deficient? Fulfill your body's protein requirements with Man Matters VEGAIN Plant Protein Powder. This 100% vegetarian powder gives you 24 grams of protein in each serving through a mix of 4-plant based proteins. This protein shake helps fulfill nutrition, vitamin, and protein needs in your diet.
On a strict diet or following a workout? This plant protein powder will help you gain muscles, increase your strength, and even boost bone density. Reach your body's goals faster without worrying about bloating!
Product Details
1 pack contains 15 servings
Subscribe and Save
Get your monthly supply of VEGAIN Plant Protein Powder. Choose the duration of your plan and leave the rest to us. Pay now and maximise your savings.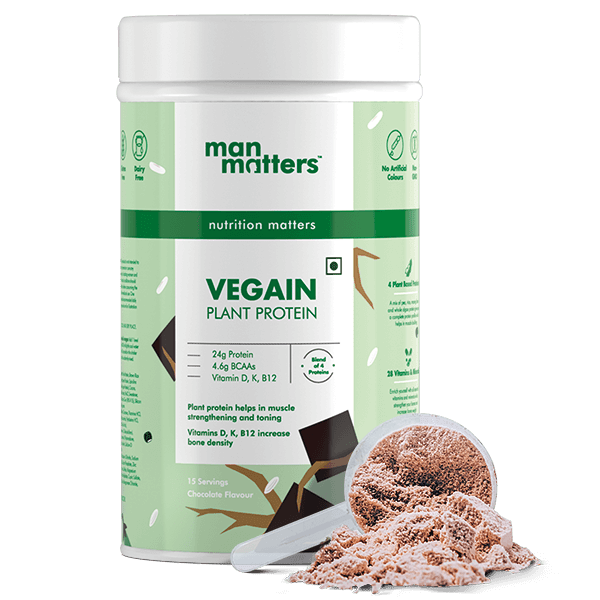 VEGAIN Plant Protein Powder
Select Duration
1 pack every 15 days 2 deliveries
20% OFF
1 pack every 15 days 2 deliveries (20%)
1 pack every 15 days 3 deliveries (25%)
1 pack every 15 days 4 deliveries (30%)

Get a Free Shaker worth ₹399

BUY NOW
How it works
Pay Rs
2559
now, get
2
deliveries every
15
days for your product
Pause or cancel your subscription anytime
What does the product do
Boosts metabolism
This vegan protein powder helps you boost metabolism and enables faster recovery after your workouts.
Visible muscle gain
The mix of 4 plant proteins covers the essential amino acids that your body need, which help maximise muscle growth from your workout routine.
Increases bone strength
The blend of 28 Vitamins and Minerals helps support bone health by increasing density and boosting strength. Continuous consumption of this plant protein powder would help you attempt a more extensive workout routine.
Improves immunity
This Ashwagandha-enriched plant protein powder helps improve your immune system. All this without causing any bloating.
Note: One can only achieve this by following a regular exercise routine