Having natural testosterone boosters such as Safed Musli, Aswagandha, Kesar, Gokshura can help you solve all low testosterone related problems.
Testosterone –  commonly called the male hormone. The male hormone is responsible for taking boys through puberty and transforming them into men with deep voices, facial hair, and bigger muscles. It is also the hormone behind a man's sex drive. Post the age of 30 years, most men start to experience a drop in the levels of testosterone, with side effects including loss of interest in sex, and erectile dysfunction.
While this gradual decline in testosterone levels is completely normal and does not need medical intervention, there are steps that can help prevent the adverse side effects. In some cases, a lifestyle shift might be necessary but for most men, just making a few adjustments should work. Here's what you can do:
Also read: Dark Chocolate For Sex And Sex Drive. Sex Power Food

Buy Natural Solutions designed by experts to boost your testosterone levels
SHOP NOW
Testosterone booster foods
Aside from lifestyle modifications, there are some foods that are highly effective in boosting the male hormone. Including these in your daily diet will keep testosterone levels up and have you feeling strong and energetic for many years to come.
Aside from lifestyle modifications, there are some foods that are highly effective in boosting the male hormone. Including these in your daily diet will keep testosterone levels up and have you feeling strong and energetic for many years to come.
Ayurveda to increase testosterone

Kesar to increase testosterone
Kesar or saffron (Crocus sativus), is a spice that is actually the stigma of a flower. Right from the time of the ancient Greeks, it was believed that this spice could increase libido. Studies in more recent times have proven this to be true and have shown that saffron has multiple health benefits. The spice is not only a powerful antioxidant that prevents cell damage but also helps to improve mood. Saffron has also been shown to cure erectile dysfunction.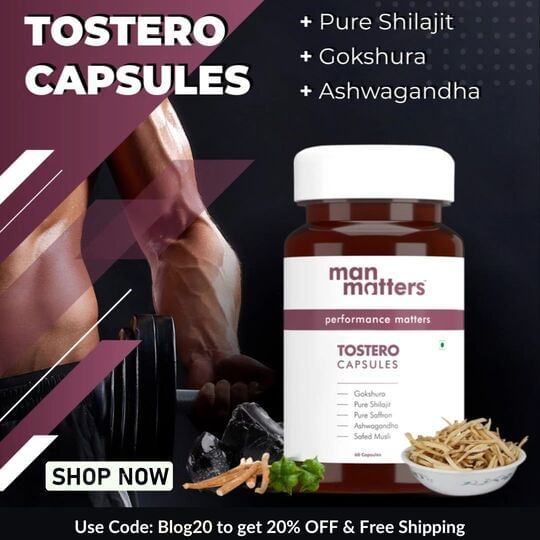 Gokshura to increase testosterone
Gokshura or Tribulus Terrestris is a small flowering plant that grows worldwide. The plant has been used in traditional medicine like Ayurveda because of its ability to increase vitality and energy levels. The plant has testosterone boosting properties which make it much sought-after by those who want to increase their sexual prowess and keep their hormone levels optimum.
Safed Musli to increase testosterone
Safed Musli or Chlorophytum borivilianum is an Indian herb that has been used in traditional medicine for several generations. The leaves and root are used to prepare medicine and tonics that boost vitality and increase sex drive. Early studies have shown that safed musli has effects very similar to testosterone and can even aid in building muscle mass.

Buy Natural Solutions designed by experts to increase testosterone levels
SHOP NOW

Ashwagandha to increase testosterone
Ashwagandha or Indian Ginseng (Withania somnifera), has been proven to help manage stress. The herb that has been used in Ayurveda for thousands of years and now popular around the world is also a known testosterone booster. Aside from boosting the hormone, Ashwagandha has also been proven to cure infertility in men and improve sperm motility.
Besides these four foods that are excellent testosterone boosters, it is also a good idea to include a good amount of protein in each meal. A healthy diet supplemented with these four hormone boosters will keep you energetic and virile well past your thirties.
Guduchi (Giloy) to increase testosterone
Guduchi, commonly known as Giloy is a highly prized ayurvedic herb in traditional medicine for significantly boosting testosterone production and improving sexual health.
Studies have disclosed that this wonder herb has the power to increase sperm count, the volume of ejaculation, sperm motility and overall male health.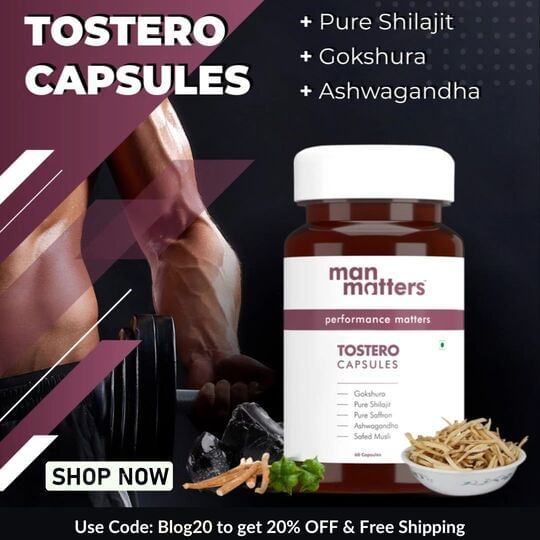 Shatavari to increase testosterone
Known by different names in different parts of the world, Shatavari is an Ayurvedic herb containing multifold health benefits for men.
It helps with cellular activity and helps fight off free radicals that cause oxidative stress on your body.
This herb works by promoting the blood circulation and flow throughout the body and acts as a vasodilator which makes the blood vessels expand thus aiding and treating erectile dysfunction.
Kaunch Beej to increase Testosterone
Kaunch Beej (Latin: Mucuna pruriens) known for its high medicinal values. All parts of this plant have nutritive and medicinal properties. The most common of them being Kaunch beej or kapikachhu seeds. These seemingly tiny seeds act as ninja seeds yielding an array of benefits in men.
From increasing libido to helping grow out the beard. This seed does it all.
It acts as an aphrodisiac which has the potential to raise sperm count and quality, boost sexual desire with its antidepressant properties. Curious to learn more about these magical seeds and the powder obtained from it? We've got you covered.
Best testosterone booster in India
The Man Matters Tostero Shilajit capsules contain Ashwagandha, Gokshura, Kesar and Safed Musli. As men age, testosterone levels begin to drop. This Ministry of AYUSH approved prodect is a natural natural solution to your problem with no side-effects! These capsules efficiently maximize performance and reduce stress and anxiety levels of men.
Testosterone Booster Side Effects
Testosterone Therapy done by artificial means in the form of steroids and supplements from unnatural substances can usually result and cause a range of side effects.
Some of these are:
Sleep apnea or insomnia
Enlarged breasts in men
Testicular shrinkage
Also read: Watermelon As Natural Viagra: Does It Really Work?
In most cases Testosterone boosters. Using au naturale testosterone boosters comes with none of these side effects and is usually safe for consumpon provided it is had in moderation and bought from a known and trusted brand.
References